---
You'll Love These 7 Exciting Restaurants in North Myrtle Beach
Posted On Monday, November 13, 2023
---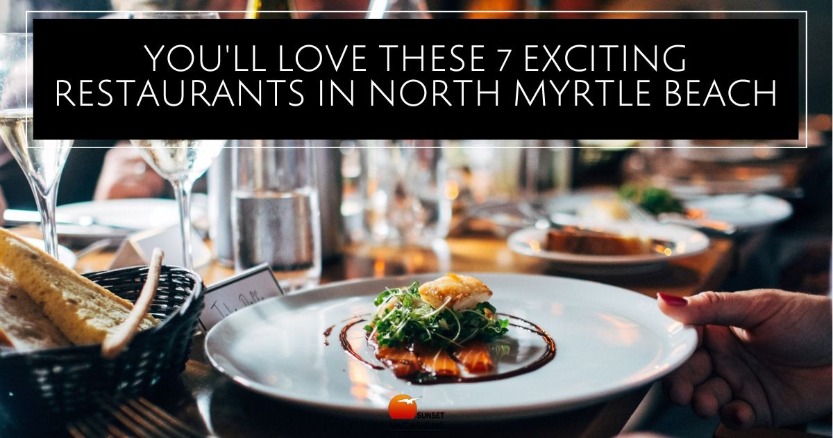 Craving an unforgettable dining experience near the pristine shores of Sunset Beach, NC? Look no further. In this guide, we'll unveil the culinary treasures that await you in North Myrtle Beach so you can take a night off of cooking in your vacation rental. Or you can enjoy some fine dining for the holiday season.
Whether you're a seafood enthusiast, steak connoisseur, or simply seeking the perfect ambiance for a beautiful night out, we've curated a list of the top restaurants that promise to satisfy your taste buds and elevate your beach vacation. Get ready to discover the best North Myrtle Beach offers, one delectable dish at a time.
21 Main At North Beach
719 N Beach Blvd, North Myrtle Beach, SC 29582
Prepare to be enchanted by the elegance of 21 Main At North Beach. This upscale gem offers a diverse menu that includes succulent steaks, pristine seafood, exquisite sushi, and expertly crafted cocktails. Live music and tantalizing specials create the perfect atmosphere for an unforgettable evening.
SeaBlue Restaurant & Wine Bar
503 Hwy 17 N, North Myrtle Beach, SC 29582
For a farm-to-table dining experience like no other, SeaBlue Restaurant & Wine Bar is a must-visit. Their menu features locally sourced cuisine, including fresh seafood and mouthwatering steaks, all complemented by an extensive wine selection. Immerse yourself in a world of flavor and freshness.
Filet's
2120 Sea Mountain Hwy, North Myrtle Beach, SC 29582
Nestled at Harbourgate Marina, Filet's offers a unique dining experience with captivating waterfront views. Whether you prefer indoor seating or the charm of outdoor dining, this restaurant has it all. Enjoy a menu that boasts steak, seafood, sushi, and imaginative cocktails. Live music adds to the ambiance several nights a week.
Boardwalk Billy's
1407 13th Ave N, North Myrtle Beach, SC 29582
Boardwalk Billy's is the perfect spot for seafood enthusiasts and burger lovers alike. Their great happy hours and lunch specials offer great deals on menu items, sushi, and drinks. Savor your favorite selections with live music, making for a fantastic evening on your beach vacation.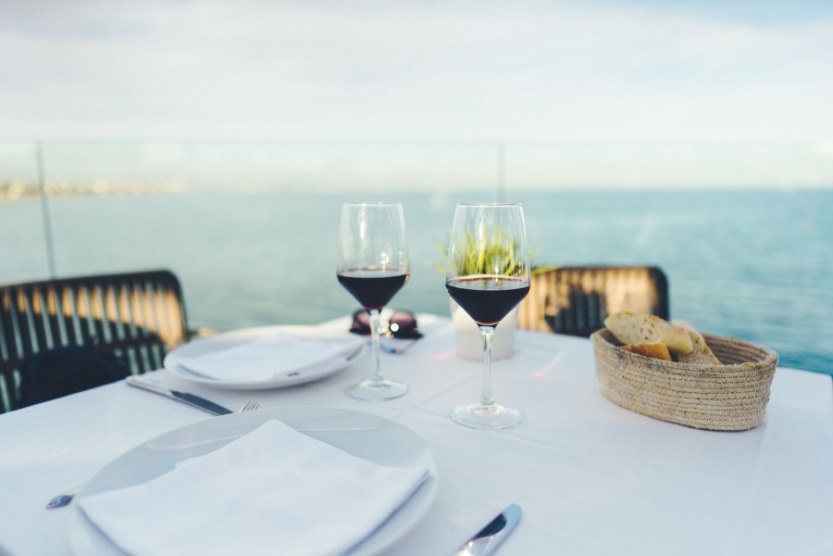 Roca Roja Cantina
1706 N Ocean Blvd, North Myrtle Beach, SC 29582
Experience the vibrant flavors of Mexico at Roca Roja Cantina. Delight in Mexican cuisine, tacos, and margaritas. The dueling pianos set this restaurant apart, where two pianists entertain you with music, charm, and humor. It's a guaranteed great time!
Snooky's Oceanfront Dining
4495 Mineola Ave, Little River, SC 29566
Snooky's Oceanfront Dining
takes beachside dining to a whole new level. Indulge in unparalleled fresh seafood, juicy steaks, soups, salads, sandwiches, and more. Their drink menu includes a Bloody Mary bar, a Mimosa bar, and a daily happy hour. Live music and pet-friendly outdoor seating with breathtaking ocean views complete the experience.
Molly Darcy's Irish Pub And Restaurant
1701 S Ocean Blvd, North Myrtle Beach, SC 29582
Molly Darcy's is the place to be for a taste of Ireland by the beach. Their menu features Irish classics like fish & chips, shepherd's pie, bangers, mash, and a variety of seafood, beef, and Irish beer and cocktails. Enjoy your meal on the patio with an ocean breeze, gorgeous views in a friendly atmosphere, and live music on special nights! It's a delightful blend of flavors and fun for every palate.
These seven remarkable restaurants are your gateway to unforgettable dining experiences during your beach vacation. They're also perfect if you want to enjoy a special night out for the upcoming holidays!
As you plan your next beachfront getaway to Sunset Beach, NC, consider the comfort and convenience of our vacation rentals. These handpicked properties are fully equipped, and each one offers delightful amenities you'll love, and that will enhance your vacation. Explore our vacation rentals in Sunset Beach, NC, and secure your dream beach vacation today. It's the perfect recipe for an unforgettable coastal escape. Check Availability to book your stay and start planning today!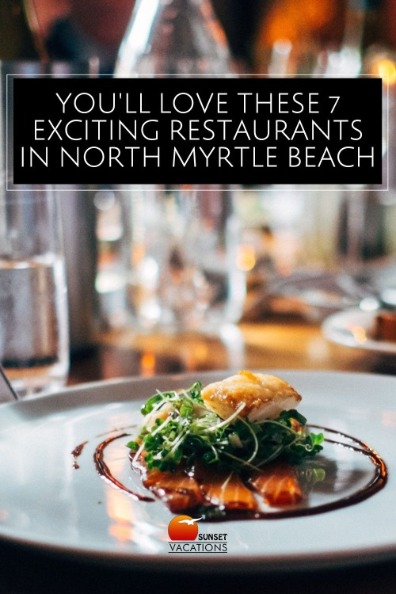 check out Calabash for great things to do on your beach vacation!
Enhance Your Sunset Beach Vacation With 5 Attractions in Calabash.
Comment on this post!