---
It's the Perfect Time to Toast the Holidays!
Posted On Monday, December 5, 2016
---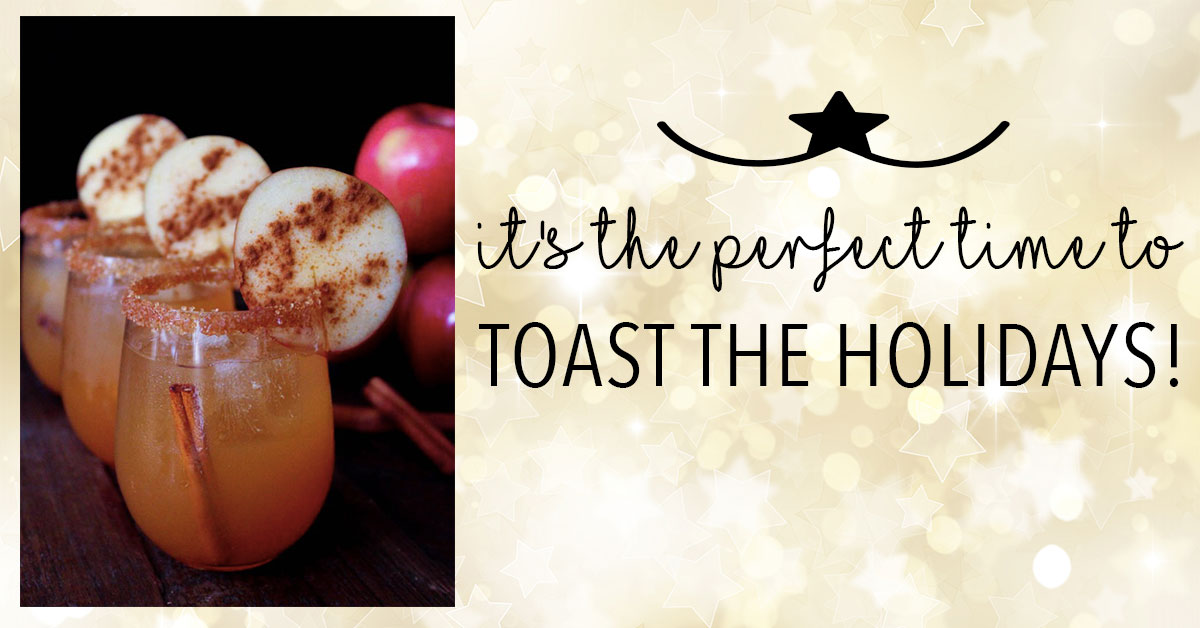 As the days grow shorter and colder, and the nights grow longer, it is time to crack out all of the holiday cheer and coziness that we can muster up. And after a long day of work, or just a long day at a family get-together, a delicious and also cozy drink is just what you need to warm you from the top of your head to the tips of your toes. It can be hard to find a good fall themed drink, though, with out going the sugary sweet route (and there is nothing wrong with that - just sometimes you can reach a point where you don't want any more sugar).
If you adore the taste of fall, think that apple orchards ripe for the picking are romantic, and relish curling up by the fire with a good book, then this is the drink for you. For adults (only 21 and over please!), this Spiced Cider Margarita marries the sweet spiciness of cider (many a person's favorite fall drink) with the smoky goodness of Mescal. A pop of lemon gives the spiced apple cider a pop that it normally doesn't have. If you prefer your drinks non-boozy or are under 21, make this drink as instructed but leave out the liquor while adding in a dash of extra nutmeg and a wee hint of fresh orange. (An 8th of an orange per glass is recommended). Serve over ice with the required beautiful apple and sugar garnish, and curl up next to the fire. You can't get much better than that! Unless of course you toast the Holidays with this drink, too. Enjoy!
The Recipe: Spiced Cider Margaritas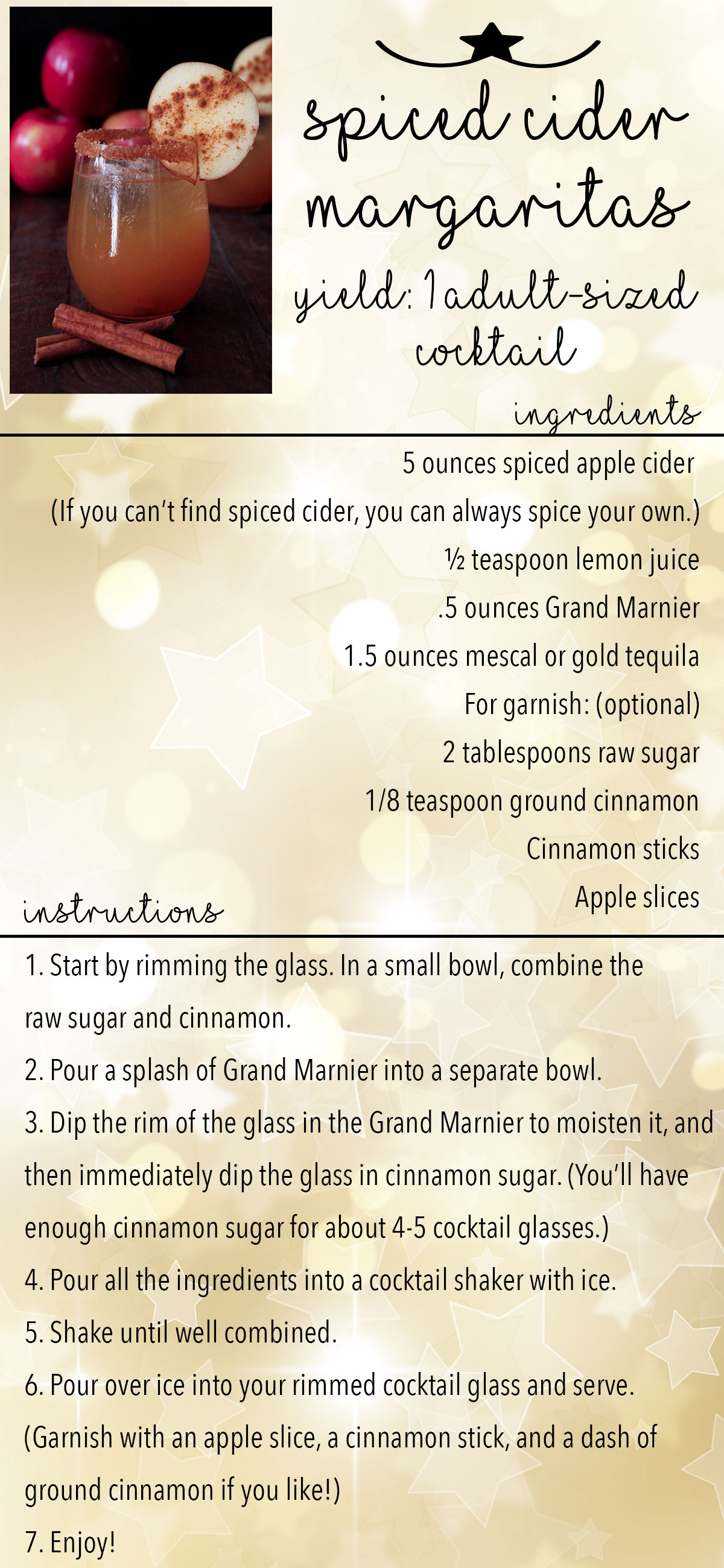 http://domesticate-me.com/smoky-apple-cider-margaritas/
Comment on this post!