---
The Best Recipe to Help You Begin Your Fall Feasting
Posted On Tuesday, October 4, 2016
---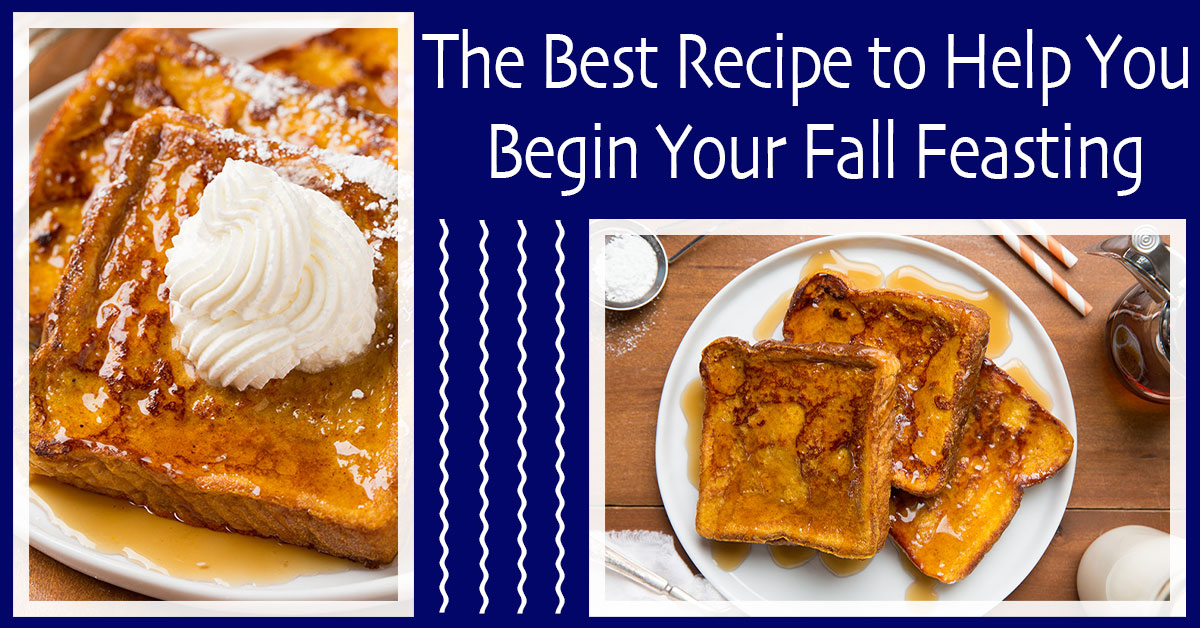 What epitomizes fall to you? Is it that beautiful crispness in the air? Or the changing colors of the leaves? Maybe the taste of spiced pumpkin? Here at Sunset Beach, we think it feels like fall when we are surrounded by the deliciousness of pumpkin everything. And while pumpkin spiced coffee might be one of our favorite brews, we like to eat our pumpkin too! The perfect way to do that for breakfast is with this delicious Pumpkin French Toast.
This French toast has the perfect soft, pillow center encased in a crisp, fried crust. The pumpkin soaked deep within this delightful toast makes you feel like you are indulging in pumpkin pie for breakfast without near as much guilt. Top this delicious dish with a healthy dollop of real, unsweetened whipped cream (homemade is best!) and a drizzle of maple syrup, and you have the best breakfast in the Carolina's on your very own table. As a bonus, this dish is extremely easy to whip up, even before your first cup of coffee in the morning.
The Recipe: Pumpkin French Toast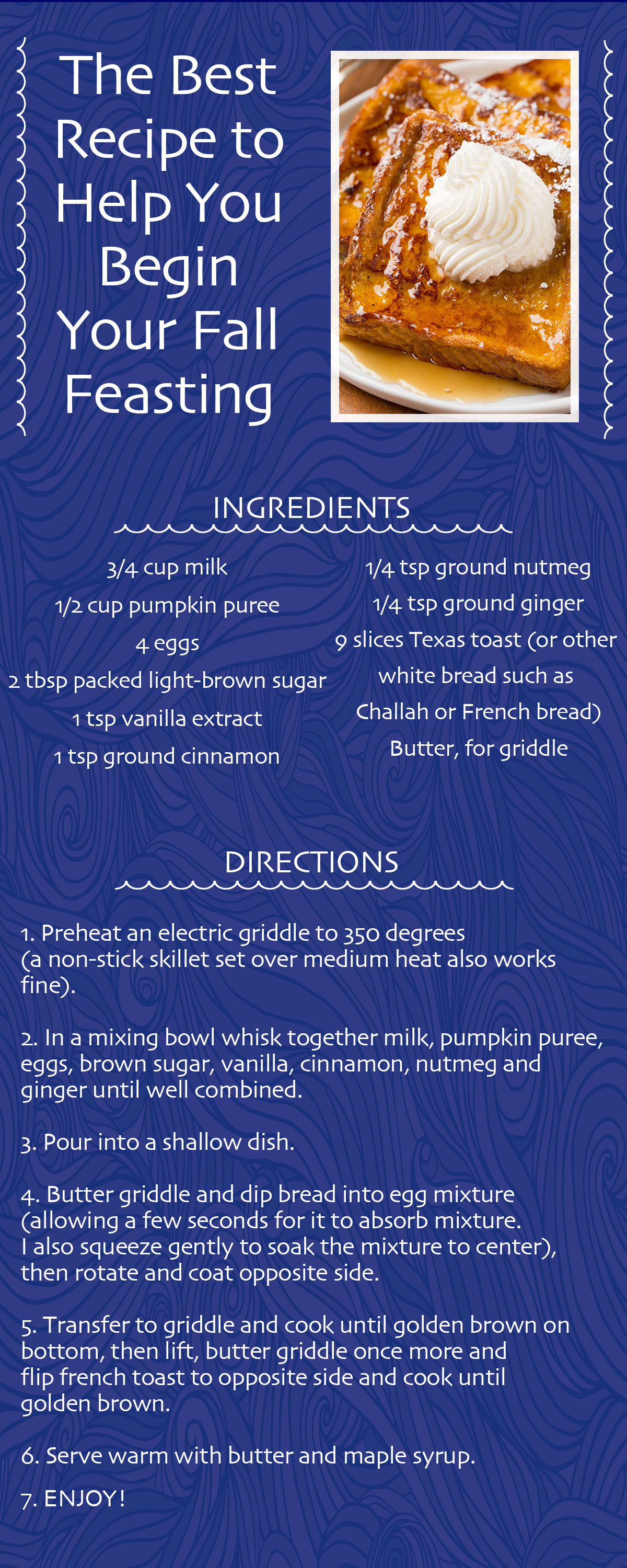 http://www.cookingclassy.com/2014/08/pumpkin-french-toast/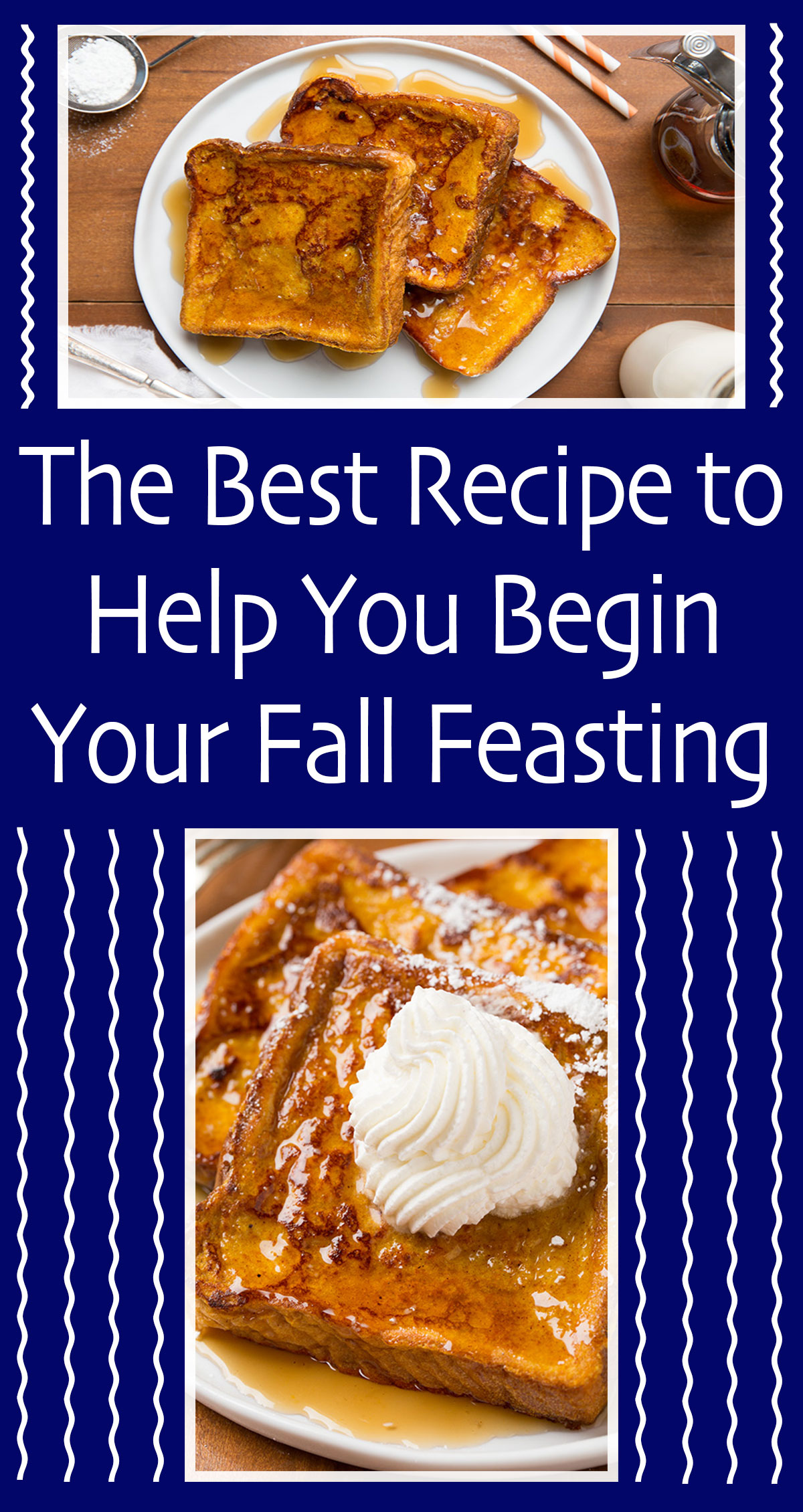 Comment on this post!