---
10 Best Ways to Stay Safe and Have Fun in Sunset Beach
Posted On Monday, December 12, 2016
---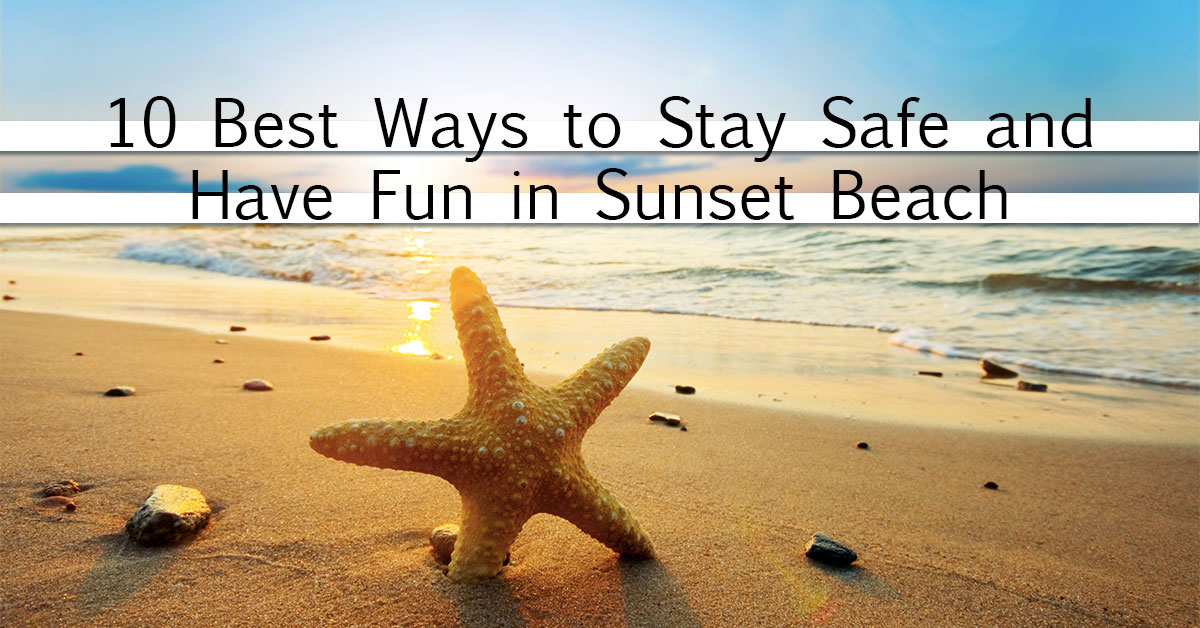 You have the perfect vacation planned out. Fun places to visit, delightful activities planned - nothing is going to go wrong, you are sure of it! You have contingencies for your contingencies. There was one thing you didn't plan for, though - injury. Stepping on the half-submerged claw of a crab. Some washed up but still sharp glass on the beach. Getting dehydrated.
Don't find yourself in one of these situations, or any other potentially vacation-ruining ones. Use this easy 10-point checklist to help you have the best safe, and fun, vacation in Sunset Beach!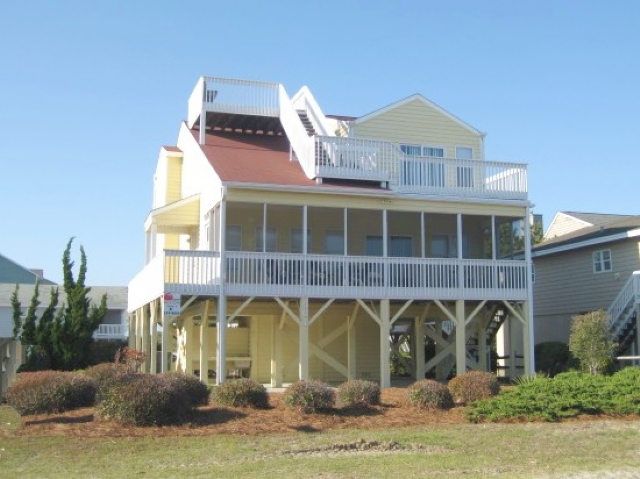 1). Pick the Perfect
Accommodation
The best way to ensure that you have a safe, and fun, family vacation in Sunset Beach is by picking the perfect vacation accommodation! Make sure that your family relationships aren't in any danger from overcrowding, over-shared bathrooms, and no space to unpack. You will also want to make sure that you get a pet friendly vacation rental (we have plenty of those!) if you are planning on bringing your furry friend along with you.
2). Pack Appropriately
Sunset Beach is a beautiful, warm climate. We even get temperate temperatures in winter! However, as with anywhere, we can have our cold days. While you will be perfectly happy in your summeriest clothes during late spring, all of summer, and most of fall, you will want pants and a coat in winter. And, no matter the season, remember to bring a light jacket! The ocean breezes might get a bit chilly in the evening - you never know. You will want to be prepared for a bit of rain, too, come winter and spring. Just throw in an umbrella as a just-in-case and you will be all set.
3). Bring Sun Protection
No matter the time of year, you will want to bring sun protection! In fact, you are more in danger of getting burnt if the day is perfectly breezy than if it is burning hot outside. After all, the heat will remind you to head for the shade or reapply your sunblock. But you won't feel your face and neck getting burnt in your breezy top when the breeze whisks any heat away from your check.
4). Stay Hydrated
Drink, drink, drink that H2O! While your skin might receive a little moisture from a bit of humidity in the summer, the heat will help you to lose all that you drink. So make sure you stay hydrated! Even in winter dehydration can be a problem as you drink less ice water to keep cool while on vacation. So pack that bottle of water around with you, and keep emptying it all day long!
5). Don't Touch the Wildlife
The cute crabs that you see on the beach, and the majestic sea turtles that just might make an appearance are not from Ariel or Nemo. They look cute, like their plush toy counterparts, but they aren't always friendly to those who visit their natural habitats. On top of that, they can carry all kinds of diseases, like any wild animal. So please don't pet them. We would hate for you to lose a finger or to get sick!
6). Bring a Mini First Aid Kit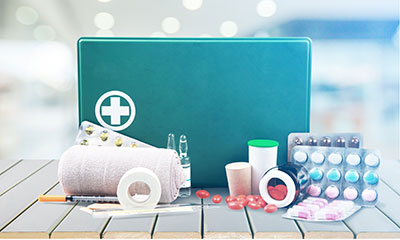 Just in case you do slip and cut yourself in the kitchen, or your toddler crashes into a coffee table and you need something to stop them from bruising, it will be most advantageous for you to have a first aid kit with you! It doesn't have to be anything grand. Just a few bandaids, some arnica cream for bruises, and a bit of Neosporin incase you accidentally get burnt by spilling a mug of too-hot coffee.
7). Swim Wisely
Ah, the beach! It is beautiful. Refreshing. Inviting. It is what makes the absolute perfect vacation. It rejuvenates you in a way that nothing else can. That gorgeous expanse of ever changing, many hued blue rests your eyes unlike any other vista. Wading is welcomed! As is swimming. Before you get in over your waste, though, you will want to make sure that there are no undercurrents that could sweep you away. Please also do not swim with open cuts, as the salt water will be quite painful for you then. Also, you will want to watch your little children closely, as the salt water will irritate their eyes, and might slightly irritate their skin if they are very sensitive.
8). Keep Your Pets Leashed on the Beach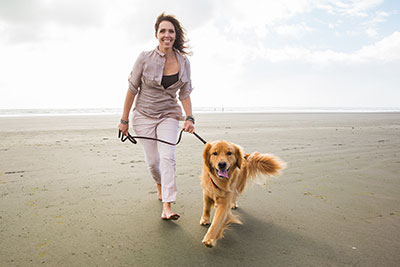 Sunset Beach welcomes pets to run and play…while safely leashed, that is. This is both for your pet's safety as well as the safety of our native wildlife. It would be heart breaking if your pet killed a turtle, and it would be heart breaking too if your sweet furry friend choked on something that didn't agree with them. Such as a crab. Or a fatal (and rare) piece of garbage.
9). Pack Lightly
Don't throw out your back, nor strain your marriage, by packing everything but the kitchen sink! Simply pack the essentials - one coat in winter is all the layering you will need. There are many adorable shops where you can purchase anything that you leave behind, if you need to.
10). Focus on Relaxing
Our last tip to help you have a safe and fabulously fun vacation with us here in Sunset Beach is to focus on relaxing! A relaxing vacation, after all, means a fun vacation for you. And it also means that you are safe from killer glares aimed at you by your spouse for not spending enough time with them.
We can't wait to have you spend your vacation with us here in Sunset Beach! Together with our stunning beaches and beautiful vacation homes, these 10 safety tips will help you have the vacation of a lifetime! Don't wait - book now with us. You deserve some rest and rejuvenation.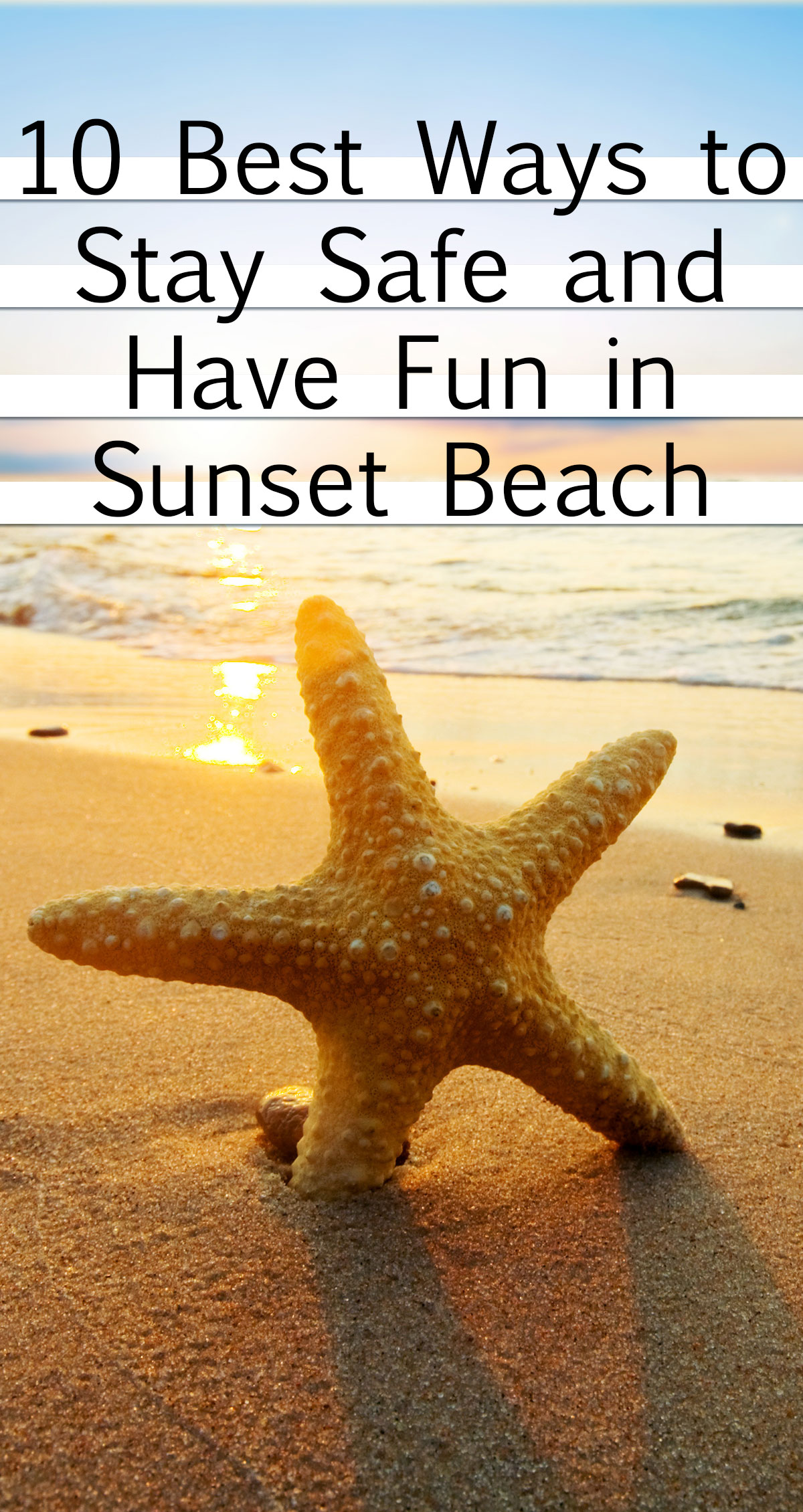 Comment on this post!