---
5 Ways to Have the Best Holiday Season in Sunset Beach
Posted On Monday, November 21, 2016
---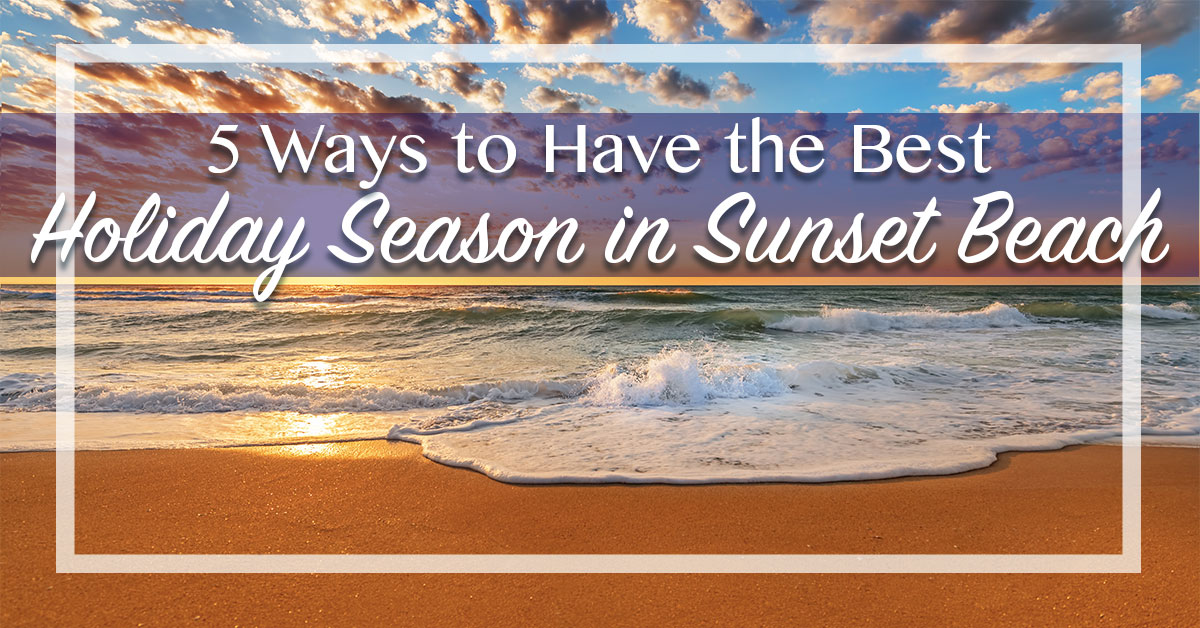 It's the most wonderful time of the year! That's right, it's holiday season! Everything is attesting to it, from the stunningly crisp weather, the last of the fall color clinging to the trees, to the much shorter days and longer nights now that Daylight Savings Time has come to an end. You might not think it at first, but this time of year is perfect for a holiday vacation to Sunset Beach. After all, the nights are early and long, leading to the perfect evenings for partying. While the cooling temperatures mean that you can take advantage of every moment of beautiful daylight available to you.
Here are our 5 favorite ways for you to have the best holiday season ever, starting now, right here in Sunset Beach with us. Don't delay any longer. You deserve a vacation during this bustling but delightful season. Take a break from all of your hectic normality and infuse a little romance and excitement into your life with these 5 tips.
1). Rent a Beautiful Holiday Home
This is the first step in ensuring you have the best holiday season vacation ever in Sunset Beach with us! For you can't relax and truly get in the vacation spirit if you are over crowded, stuffed into one cramped, stuffy room. A vacation rental is the best way to ensure that you have the space you need to have a relaxed and rejuvenation vacation this holiday season. Book with us now and ensure that you won't be breathing down each other's necks.
2). Plan a Variety of Indoor and Outdoor Activities
An excellent way to ensure that you have a fulfilling vacation is planning out some activities for your family before you arrive at your vacation destination (which is Sunset Beach, don't forget!). There are numerous things to do around Sunset Beach that will please people of any taste. Like taking a tour of Silver Coast Winery for the romantic adults in your party. Or indulging the young (or young at heart!) members of your family with a trip to Ripley's Aquarium. It is best to plan a variety of both indoor and outdoor activities, since the fall and winter weather is a little more inclement than that in the summer.
It is grand fun to have a full schedule on vacation, complete with shows and walks and as much delicious food as you can tolerate. But make sure to also leave time for spontaneity. For rolling around on the floor doubled over in fits of laughter with your children. For that is the stuff that memories are made of.
3). Make Sure to Indulge in Seafood
Calabash, just outside of Sunset Beach, is known as the seafood capital of the world. So it only makes sense that you indulge in seafood while on vacation in our beautiful Sunset Beach! Try a place such as the Calabash Seafood Hut. It has all of the most delectable fried seafood and accoutrements that you could ever wish for. Fried shrip. Fried fish. Fresh hushpuppies. Smoking hot fries. Is your mouth watering yet?
4). Bask in the Sparkle of Light
It is the holiday season after all. And what better way to celebrate and get into the joyful spirit than with a show of holiday lights? On November 25 the Great Christmas Light Show is going to return to North Myrtle Beach. It is comprised of 1.5 miles of a beautiful drive through lights. Animated sculptures. 70 foot tall lit figures. After you drive through the show you can even visit Santa's village, eat delicious s'mores, ride the Santa Express Train, and even ice skate! It is a holiday party you won't want to miss.
5). Take in a Holiday Themed Show
Really get in the holiday spirit with the Pirate Voyage Christmas dinner and show. Laugh along with the cast and crew as Captain Scrooge takes a journey to learn the meaning of Christmas. Plus, if you arrive before your show's air time, you can experience the adjacent pirate village! It is a grand bit of fun for the whole family that none of you will want to miss.
So, come one, come all, to Sunset Beach this holiday season for a delightful vacation. You need it. You deserve it. And you most certainly want it. Make use of these 5 tips to help you have the best holiday season ever in Sunset Beach, and truly have the best time ever. Book with us now. Don't wait till it is too late.
Img Source: Piratesvoyage.com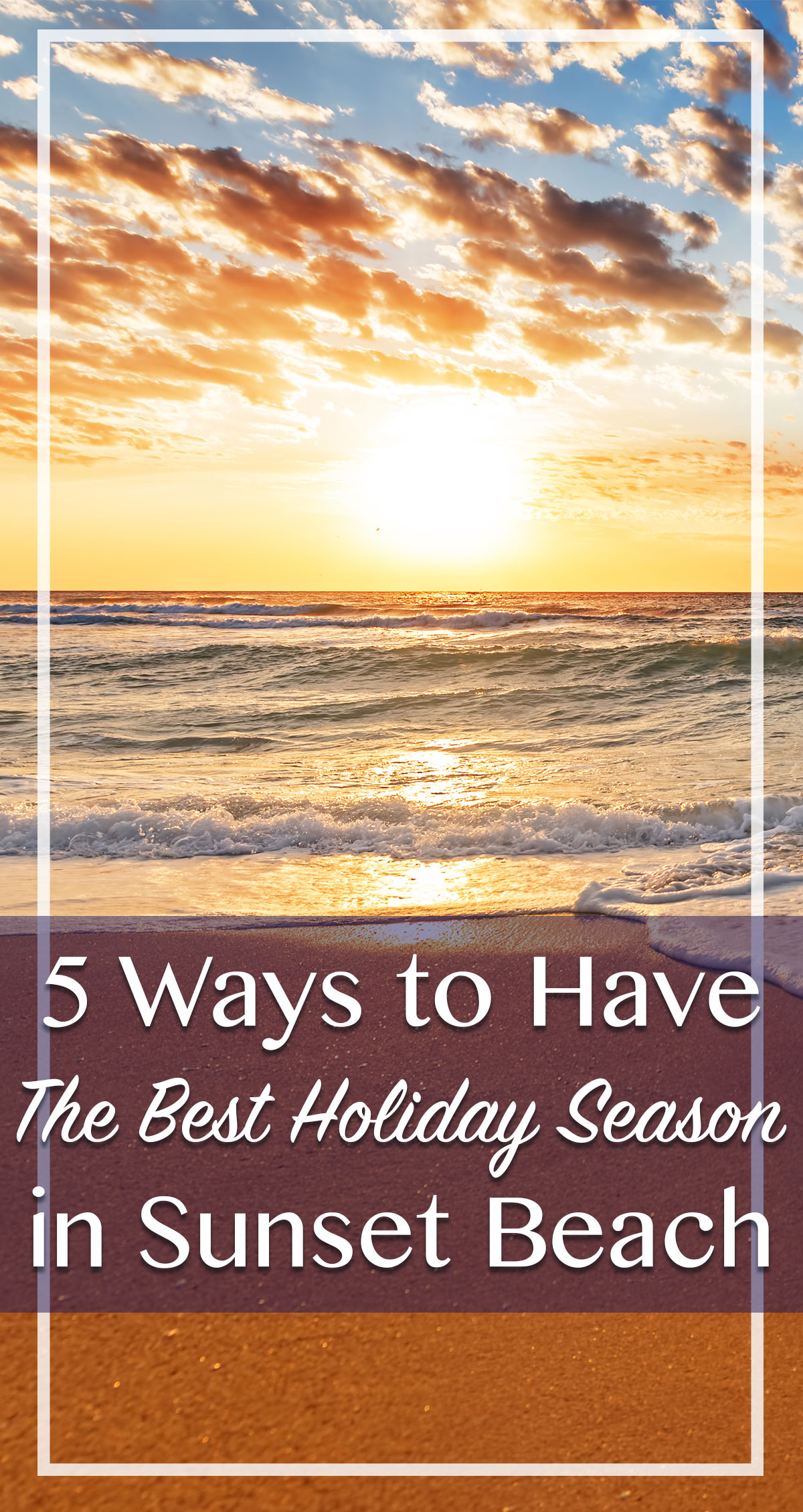 Comment on this post!