---
How to Have a Classy Vacation in Sunset Beach
Posted On Monday, July 10, 2017
---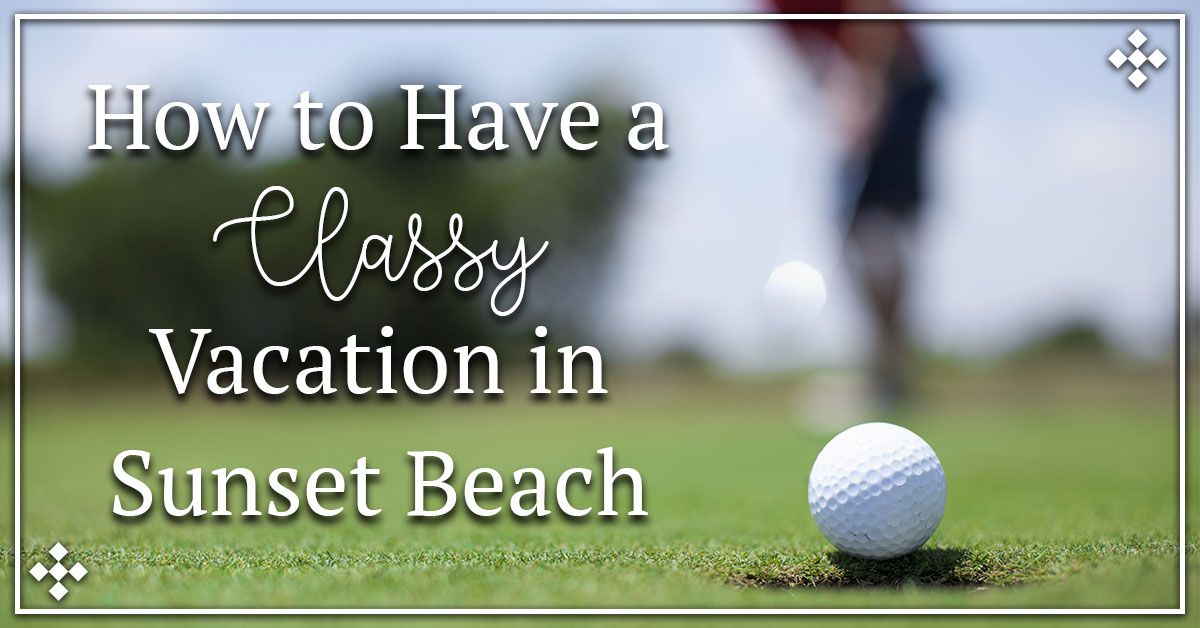 The breeze whipping around you, cooling you off with its soft caress. Gorgeous scenery spreads out before you, giving your tired eyes some much needed rest. Your concentration, though, is on a far distant point in front of you. No, you aren't on the prow of some sailing ship out of the far reaches of time searching with trepidation for pirate sails on the horizon. (Though that would be most exciting, and certainly something you would have been doing near Sunset Beach a few hundred years ago.)
Instead of searching the horizon for hidden dangers in the shape of pirate sails, you are scanning for sand traps. That's right! This summer in Sunset Beach you are decreasing your stress levels by focusing on golf instead of work.
Golf. That beautiful sport that is both calm and yet competitive. Sunset Beach is the perfect place to indulge in this beautiful activity on a long and relaxed summer afternoon. And we have the perfect course picked out for you. And for your kids, too. Check out the beautiful golf we have in store for you in Sunset Beach, and then book your vacation with us around your ideal tee times.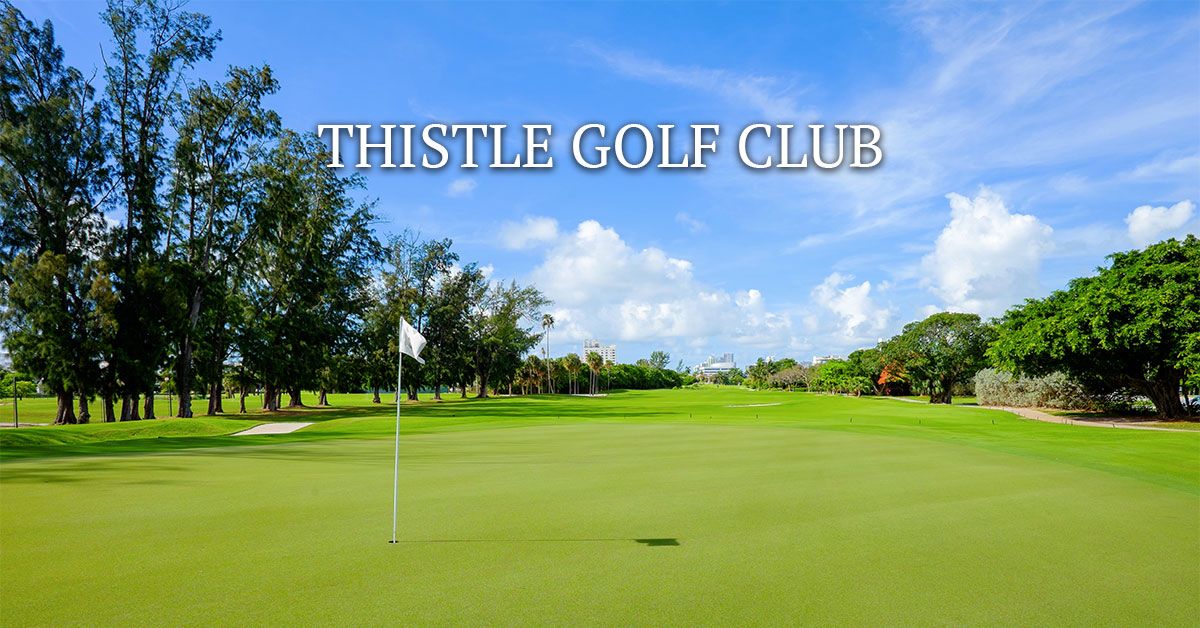 This gorgeous course is in the grand tradition of Scottish golfing. In fact, the original Thistle Golf Club was in Scotland. Sadly, the grand course that grew over the span of 100 years in Scotland beginning in the 1800s is no more. But the club house at the Sunset Beach, NC, Thistle Golf Club is traditionally Scottish. And, it is surrounded by 27 stunning (and perfectly challenging!) golf holes along with gorgeous nature preserves filled with rare wildlife.
Who knows what you might get a peek at when you are out on the course for a mid-afternoon screen time. You will certainly get to see a gorgeous sunrise over the rolling, misty, Scottish-like hills if you pick an early morning tee time! Think about that for a moment. Imagine the stunning, restful beauty of a classy scene such as that. Yes, the Thistle Golf Club will bring extra class to your restful beach vacation. Without breaking the bank.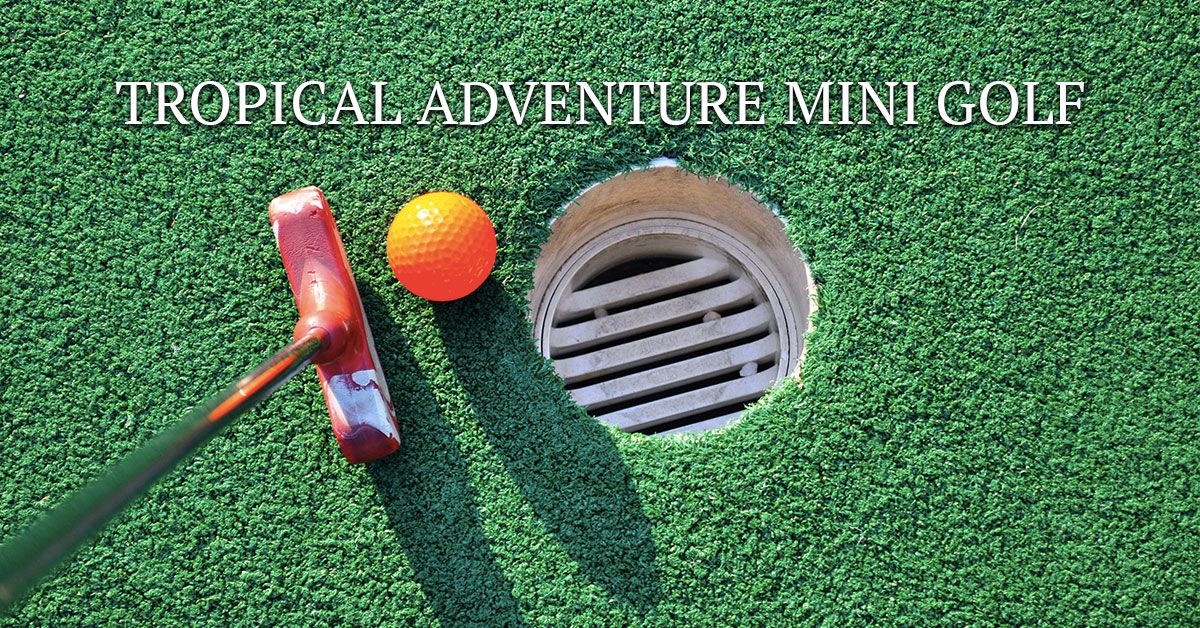 Of course, your kids long for a little golfing fun while they are with you on vacation. And what parents don't love to give their kids all the fun that they can? So make sure you bring your family to Tropical Adventure Mini Golf. The holes here provide appropriate challenges for kids while still being fun for their parents. Fun is sure to abound in the midst of the cute decor, water features, and palm trees. Make sure you and your kids don't miss this!
We long to help you add some class to your dreamy and serene Sunset Beach Vacation! So savor the long summer days with a round of golf (or two!) on a classic and classy course like Thistle Golf Club. And indulge your kids with some mini golf, too! Are you family of golf lovers? Then you absolutely must book your vacation with us now! We can't wait to see you! Let us know what your favorite part of the Sunset Beach golf scene in the comments below.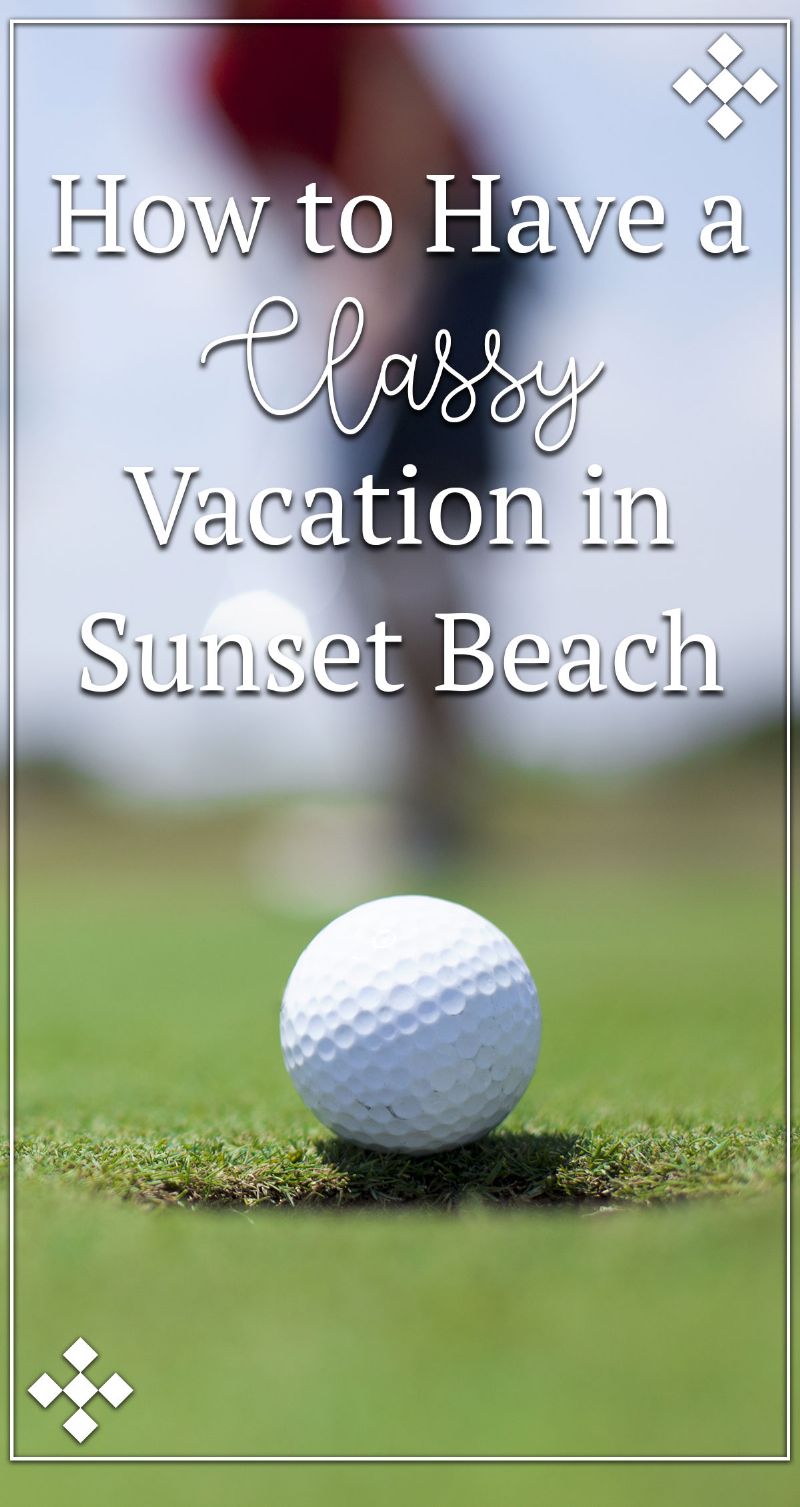 Comment on this post!