---
10 Blissful and Easy Steps to a More Romantic Getaway
Posted On Monday, January 2, 2017
---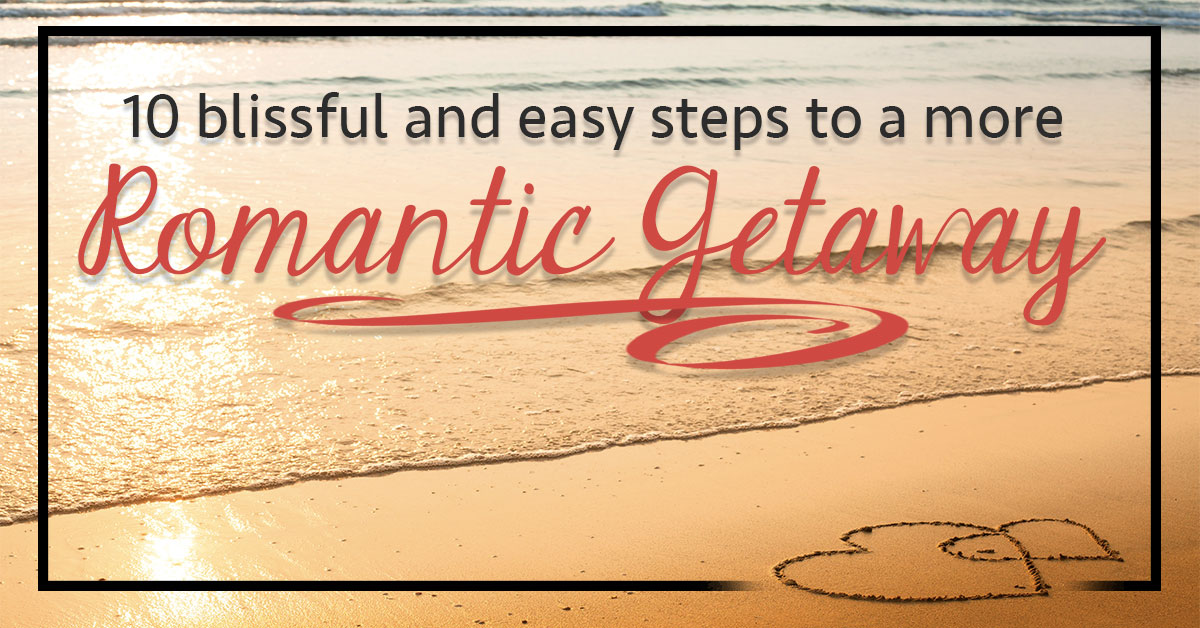 Ah, romance! Besides travel and adventure, romance is the top delight that brightens our lives, don't you think? Which means we could all always use more of it. Well, guess what? Valentine's Day is just around the corner! Which means if you start now, you have the time to plan the perfect, blissfully romantic getaway for you and your love. Don't worry - it's a much easier task than you might think! Here we have broken it down into 10 easy steps for you.
1). Find the Perfect Romantic Destination
You know what they say about real estate: location, location, location. Well, the same is actually true when you want to cultivate a romantic weekend! Shocking, we know, but true. Think about it for a minute: is a hot, small, un-air conditioned room really romantic when you want to spend some time indoors? No. Or is a frigid, icy desert romantic when all you want to do is take a walk along a beach hand in non-gloved hand with the love of your life? Of course not! Which is why you have Sunset Beach as a choice for your romantic destination. Our homes in Sunset Beach, NC, are cozy, inviting, and charming while the ocean outside beckons you to step out-of-doors into our perfect, temperate winter weather. You can indulge in a romantic (and comfortable) walk with your love without bundling up into a million coats, even walking barefoot along the beach if you wish without wishing for shoes!
2). Stay in a Home Away From Home
Your home can certainly be an oasis of romance. But picture to yourself the excitement of indulging in a weekend out. Far away from mounting piles of laundry. Dirty dishes. Floors to clean. Away from the cares of work and the demands of schedules. A place away from the normal cares that get between you and romance. Where you all have to focus on is each other and the delight of enjoying every moment. Now, don't you want to indulge in a home-away-from-home?
3). Enjoy the Peace of the Beach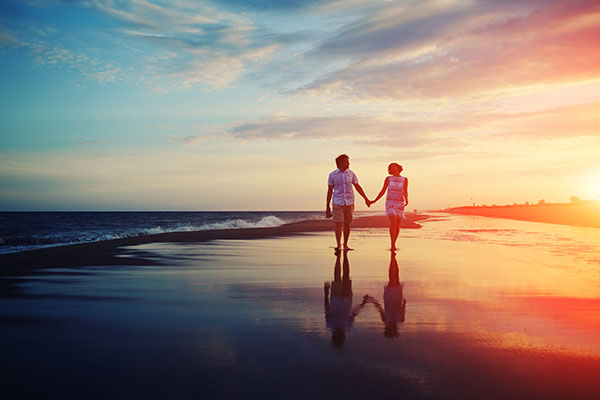 Winter is the perfect time to visit the beach! Why? Because it is relatively quiet! Empty, even. Which is exactly what you want if you are longing for an uninterrupted, private, romantic weekend away. Savor the calming sounds of the beach. Take long walks barefoot in the sand, hand in hand, talking or just dreaming about the years to come. Relish the interruption-free time.
4). Get Out for Some Fun
Sunset Beach is the perfect time to get out and enjoy the beach, the sand, and the sun any time of year! It also offers so much more! Take in a show, tour a battle ship, indulge in a concert - you can find a whole list of delightful activities in Sunset Beach right here.
5). Come Prepared
Bring the favorite chocolates. The best scented candles. Your favorite romantic tracks on your phone. And then make sure you turn off your work emails, send all your calls to voice mail, and be prepared to completely shut out anything else work related!
6). Set the Mood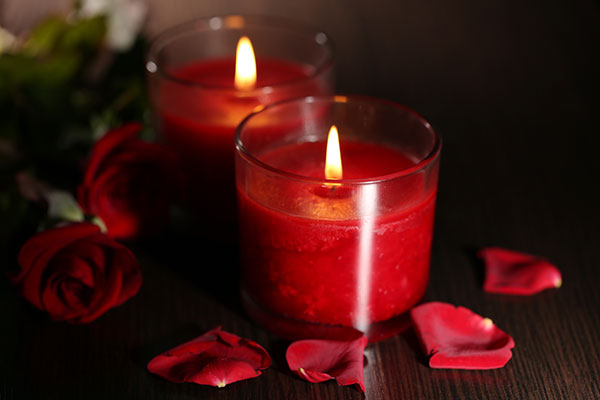 Do more than just plop your bags down in your rental home. Unpack and put those suitcases away. Get out your favorite scented candles that you brought with you. Turn on those tunes you brought with you - don't just leave them on your phone unplayed. Maybe even pop some champagne and soak in a tub. Don't think about work. It will kill the mood, for sure.
7). Cook In
Avoid the crowds this Valentine's Day! Instead, have a beautiful, intimate evening without interruption and without unwanted background noise. Stay in and enjoy a delicious meal straight from your own kitchen. Just the two of you. Hand in hand across the table cloth. Nothing to break the trance created by staring in each others eyes. Check out this recipe here and this one here for some ideas for that special meal.
8). Indulge in Chocolate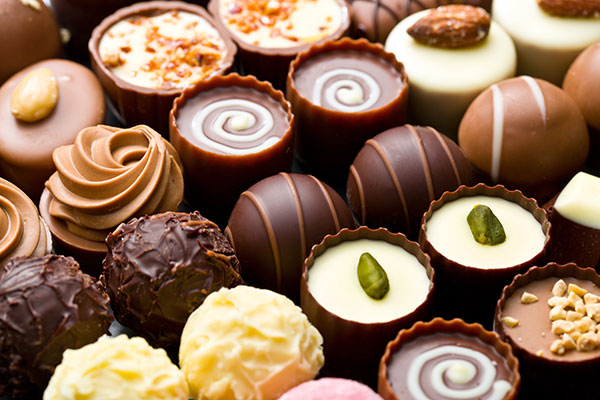 What would a romantic weekend away be without chocolate? Chocolate can make the sun shine during even the worst of days, and it can certainly make the most beautiful and relaxing of getaways into a romantic paradise. Bring your favorites from home, and check out this blog post if you would like to discover some chocolate delights while on your romantic vacation.
9). Don't Plan Too Much
After all, you are getting away to relax. To rediscover romance together. And while a little bit of planning is essential for the absolute best romantic getaway possible, too much panning will destroy it. And so will planning too many things to do. Pick just a couple of fun activities, such as catching once concert. Make sure you leave plenty of time walk on the beach, talk, and dive into a deeper connection with each other.
10). Don't Overthink It
Once you've picked the perfect spot (Sunset Beach, of course!) for your Valentine's Day getaway, you've set the stage for the romantic mood you long for, just wing it. Have fun. Relax. Talk. Laugh. Watch a comedy. Tell jokes. Laughter has a way of turning into delicious, memorable romance before you know what is happening.
Right now is the perfect time to begin planning your February getaway! Book with us now before your time runs out. Here is to the best, most romantic weekend ever!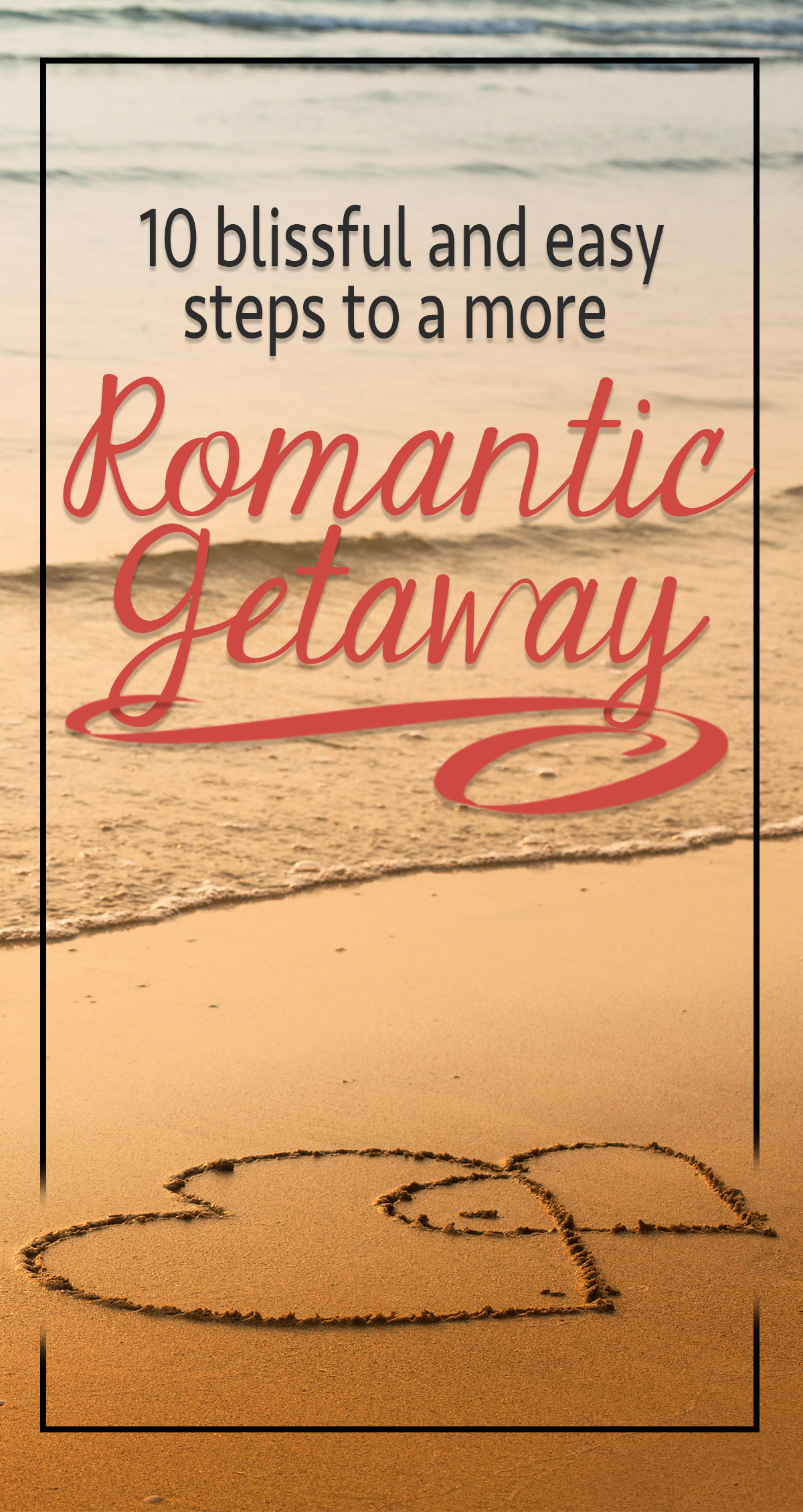 Comment on this post!