---
How to Best Enjoy a Dish of Delicious Thanksgiving Bounty
Posted On Monday, November 14, 2016
---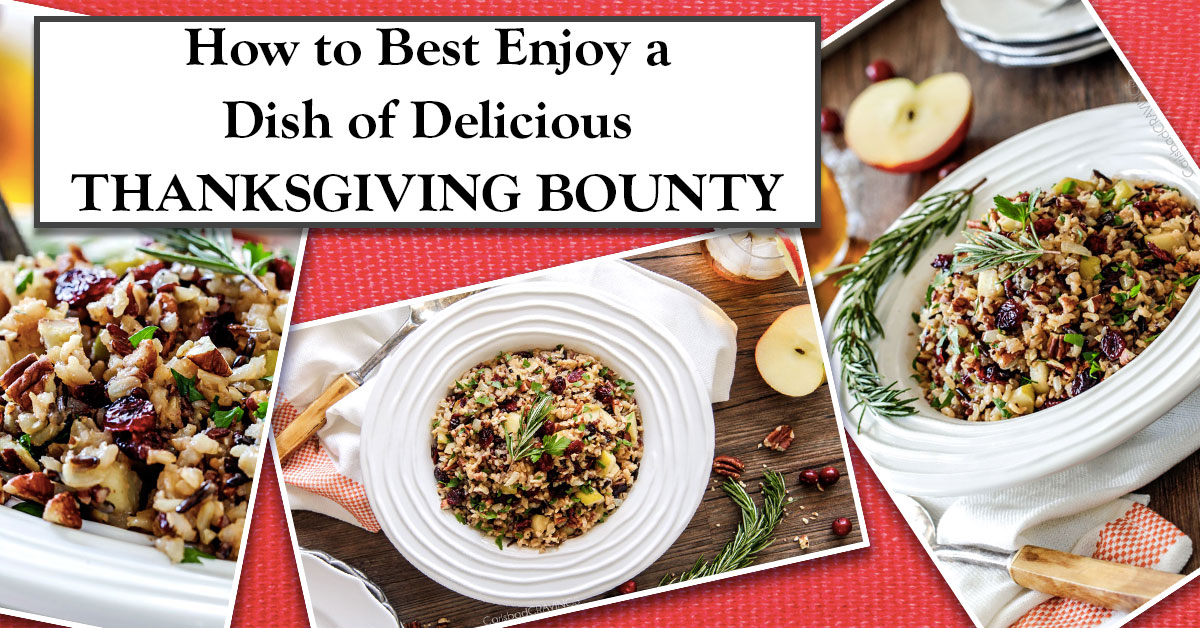 What do you think of when you think of Thanksgiving? Food? Turkey? Stuffing? Pumpkin pie? What is the quintessential Thanksgiving taste in your mind? Something with apples or cranberries, to be sure! As well as delicious spice. Something very stuffing-like. Which is exactly what this scrumptious Cranberry Apple Pecan Wild Rice Pilaf is! Once you taste it, you won't be able to get enough of it. Not only will it become your new favorite Thanksgiving dish, but the fact that this dish's carb component is rice makes it gluten free! Which makes it perfect for every Thanksgiving meal, no matter who is hosting or what your family's dietary needs are.
This dish is full of the flavors of fall, from thyme and oregano to plump cranberries, crunchy walnuts, and crisp apples. Created by the delightful food blog Carlsbad Cravings, this dish is sure to be a hit. You might want to make it more often than just Thanksgiving dinner this year! (Just thought we should warn you - it is rather addicting.)
The Recipe: Cranberry Apple Pecan Wild Rice Pilaf

Comment on this post!