---
Blow Your Mind With These 5 Tastes of Fall in Sunset Beach
Posted On Monday, October 9, 2017
---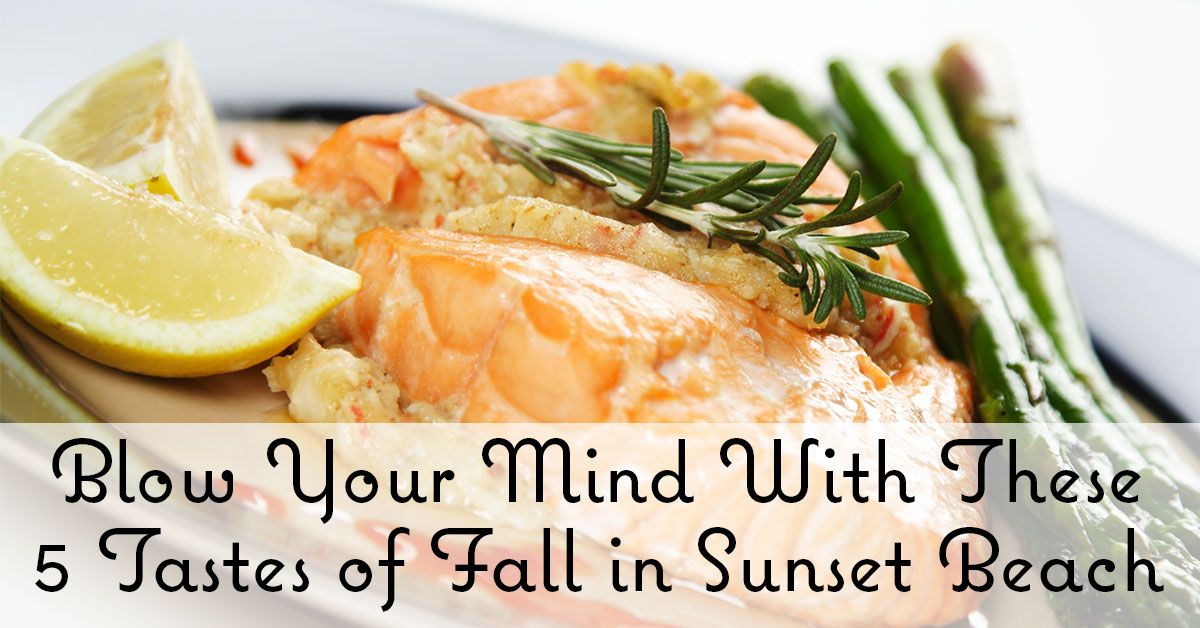 Crisp apples. Sweet cider. Cinnamon spiced and sugar sweetened soft baked goods. Fall is a season full of warm and comforting flavor! This is especially true of fall in Sunset Beach, NC. We have all kinds of incredible eateries, restaurants, and coffee shops that we know will help make your vacation. Below, though, are our top 5 favorites that serve up incredible fall flavor.
What can be more fall like than a perfect cup of tea on a cool and brisk fall afternoon? The aromatic tea warming your hands that are wrapped around the shapely cup, while a pillowy scone melts in your mouth along with perfectly firm clotted cream.
Tea is most popular in a chilly, foggy place: England! Which is probably why we so love a cup of tea when the weather turns a bit cool. If you adore afternoon tea, complete with small sandwiches and scones and fabulously fresh tea, then you will adore the Calabash Garden Tea Room!
Do you desire a hearty breakfast, or a seasonal and fresh lunch in a down-to-earth, mom-and-pop place? Then you will adore the Backstreet Cafe! This casual and comfortable eatery serves up some of the best, fresh local seafood around! You will find some fall seasonal favorites here such as the Cranberry Walnut Chicken Salad and the amazing Rueben! (Who doesn't crave New York Deli food in the fall?)
The Sunny Side Up Diner is a lovely local restaurant perfect for a cozy, homey lunch. The owners say that the most important thing to them is that "the people that walk through our doors feel as if they are guests in our home." And this is exactly the atmosphere they have created! On top of the casually comfortable atmosphere is the deliciousness of their menu! You will find fall favorites such as country fried steak, turkey melts, and the Monte Cristo! (Never had a Monte Cristo? You will definitely want to try this delicious, cheesy, battered and fried sandwich! It is the epitome of cozy in a sandwich form.)
The Boundary House is laced with history. Started in 1750 as a home-away-from-home for weary travelers, it was then used as a house of worship when ever the traveling preacher John Barnett came through the area in in 1767. Just a few years later, a duel was fought there. Sadly, the original building burnt down sometime before the Civil War. However, the current Boundary House rests less than 2 miles from the original site.
Now, instead of being known for sermons or duels, the Boundary House is known for fresh, fine food made from high quality ingredients and crafted into a seasonal and regional menu. Think, creamy and dreamy baked potato soup, Whiskey Creek Pasta, a dreamy gourmet turkey burger on a fluffy croissant…and on and on! This is definitely a unique and storied find you will want to check out! (IMG Source: The Boundary House Restaurant)
Here at the Causeway Gourmet you will find delicious, artfully created food creating a menu filled with stunning seasonal fare. And let us not forget the house-made desserts! Let us wet your appetite with Roasted Garlic and Red Pepper Hummus, Panfried Chicken Delaware, Fennel Rubbed Salmon, and so much more! And all of this in a gourmet setting at quite a reasonable price. You must check out this incredible place!
We can't wait to have you visit us this fall in Sunset Beach, NC! We have everything your heart could desire from fall…plus the beach! Book your vacation with us now and indulge yourself in all the flavors of fall!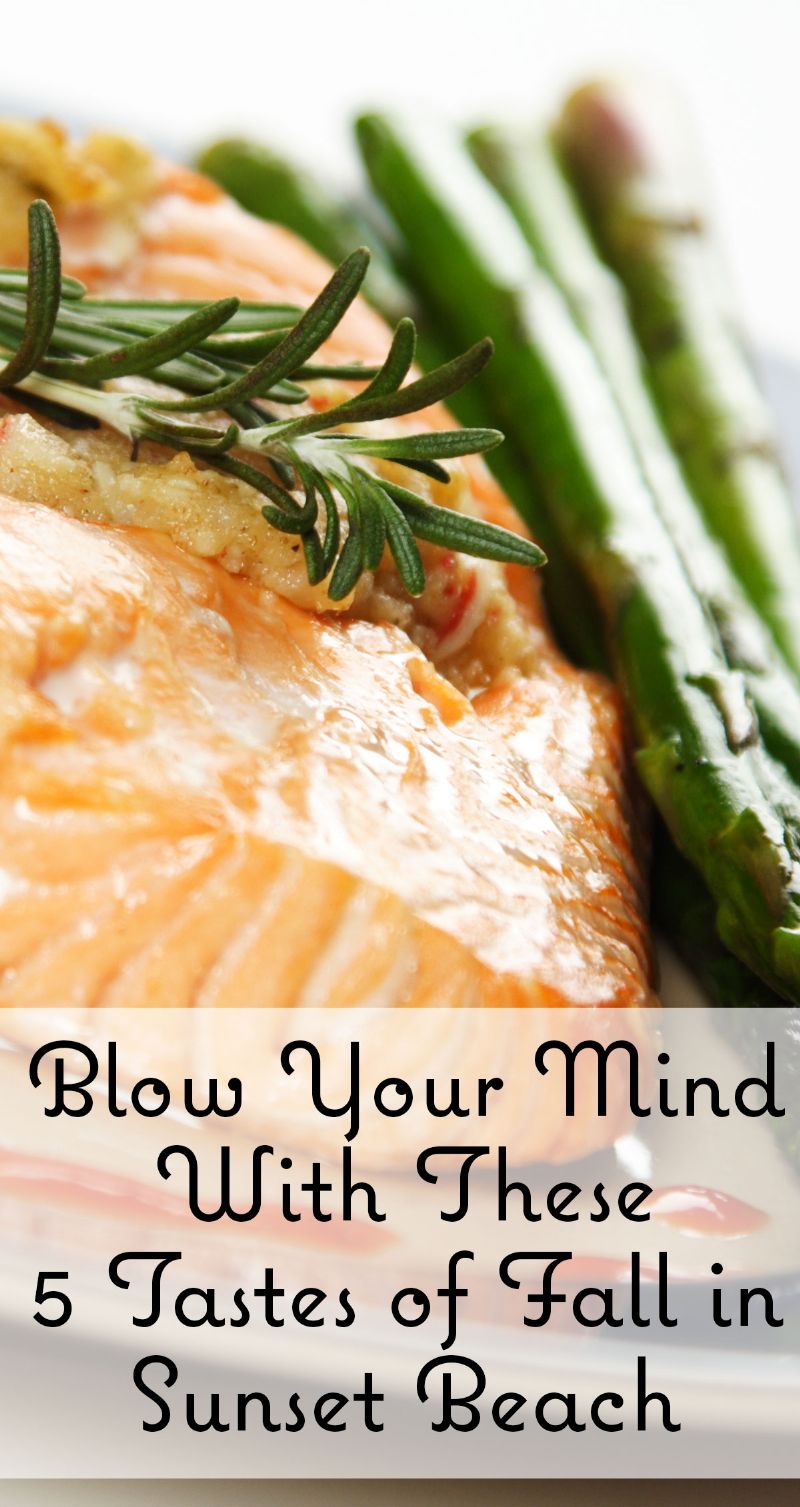 Comment on this post!