---
3 Special Summer Events You Need to Experience in Sunset Beach
Posted On Monday, June 12, 2017
---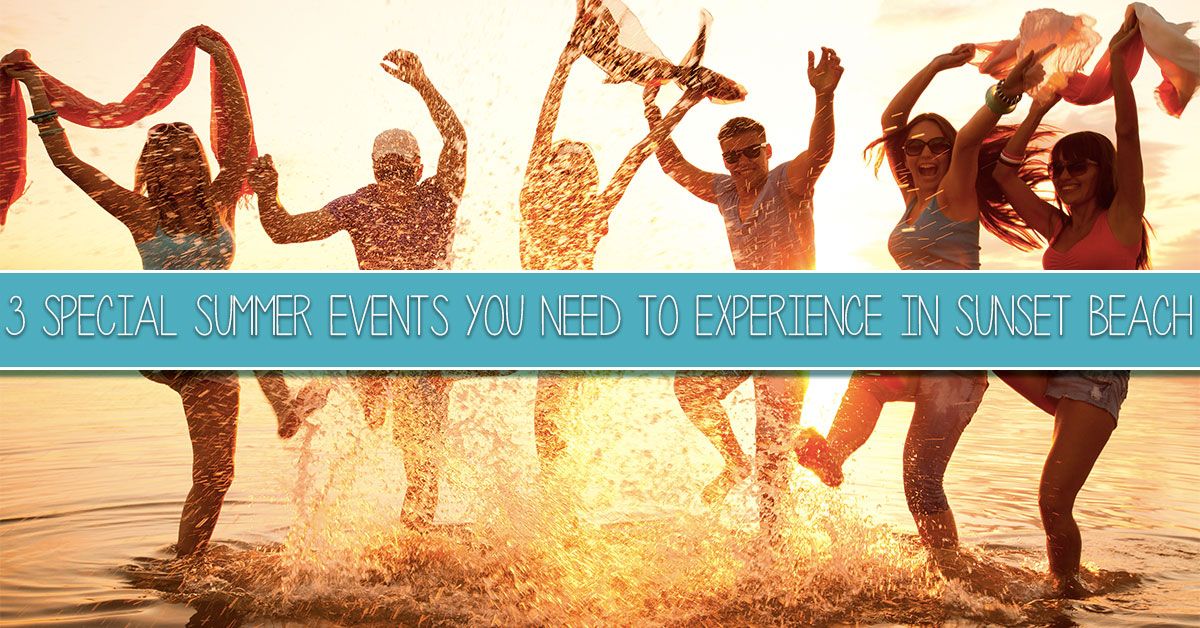 It's summer time! Unofficially at least now that Memorial Day is past. And the official start to summer is just days away. Here in Sunset Beach summer is definitely here with its beautifully sunny days and balmy nights. The ocean calls your name every moment of the day, making it impossible to stay indoors. Tans are beginning to blossom on even the most faithful sunscreen applicant, and smiles are spreading on everyone's face till they can't grow anymore. It is time for you to head to Sunset Beach yourself and experience the unparalleled rest and relaxation that we offer here, along with this cream of the delightful summer event crop!
Concerts in the Park
This summer Sunset Beach is once again hosting concerts in the gazebo in the Village Park! There will be blues, rock, pop, beach music - you name it, and you will probably get to hear it! Seating will be first come first serve on the grass around the gazebo. Bring your favorite picnic blanket or chairs and be sure to visit our food court area! Due to funding issues there will only be 7 concerts this year. Visit this website or a schedule of concerts dates and times and a list of performers.
Concerts in Calabash
You can never have enough good music! Especially when that good live music is accompanied by family time, friends, and fresh air. Which is why the nearby town of Calabash is putting on their own concerts in the park every Tuesday evening from 6:00 - 9:00 PM.
Bring your favorite lawn chair, camping chair, or picnic blanket to the Calabash Community Park for all kinds of incredible music. And food. There is no need to eat dinner before you come because we have all sorts of delicious food vendors ready to cook up delectable treats for you to feast upon as you indulge in the foot-tapping-good live music. Check out this webpage for more information.
SummerFest! in Myrtle Beach
If you are looking for even more festivity and fun, then it is time to head down to Myrtle Beach (which, after all, is only a short drive away). Every evening from 7:00 - 10:00 PM Barefoot Landing will host its SummerFest! till the beginning of September.
Not familiar with the SummerFest! yet? Well, you will want to be! Think of Disneyland but on a small scale. There will be live music every evening, comedy shows, face painting and other sidewalk entertainment. On Saturdays popular movie and tv show characters will be available for meeting and greeting. And on Monday night at 9:30 PM fireworks will dazzle your eyes. This is defiantly a spectacle that you will want to take advantage of! If you would like more information, please check out the website here.
Summer in Sunset Beach is one of the most perfect experiences you will ever have. From the gentle, lapping waves lulling you into serenity on the shores of Sunset Beach to the rousing music and entertainment scene that is just a short drive from your stunning rental home, we have everything you could ever wish for. And it will be all right at your very own fingertips when you come and visit us this summer! So hurry and book your dream family vacation right now: summer might be long and lazy but it sadly doesn't last forever. Make the most of every moment you have. Starting now!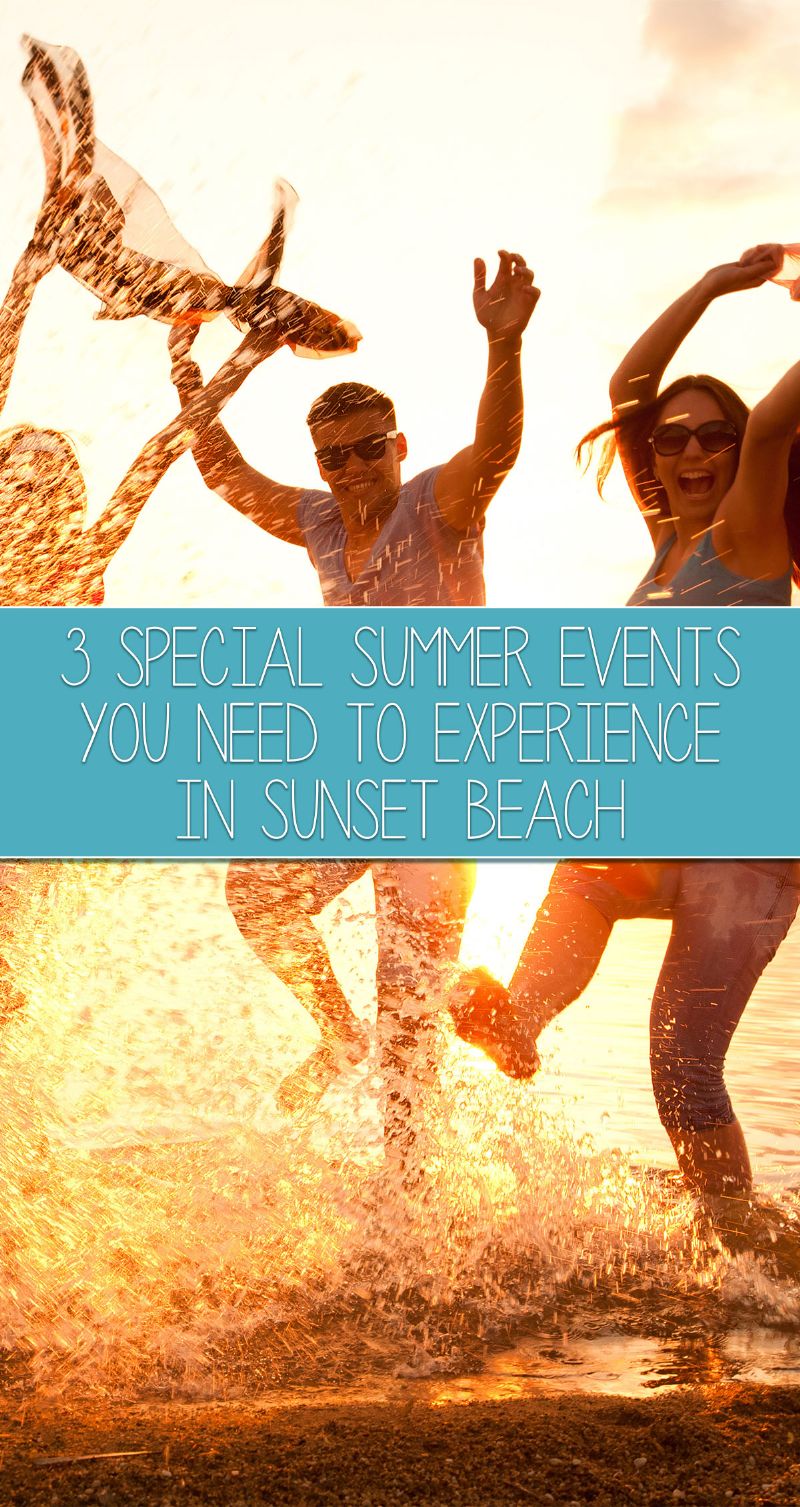 Comment on this post!