---
5 Reasons Why Sunset Beach is the Best Summer Destination
Posted On Monday, May 29, 2017
---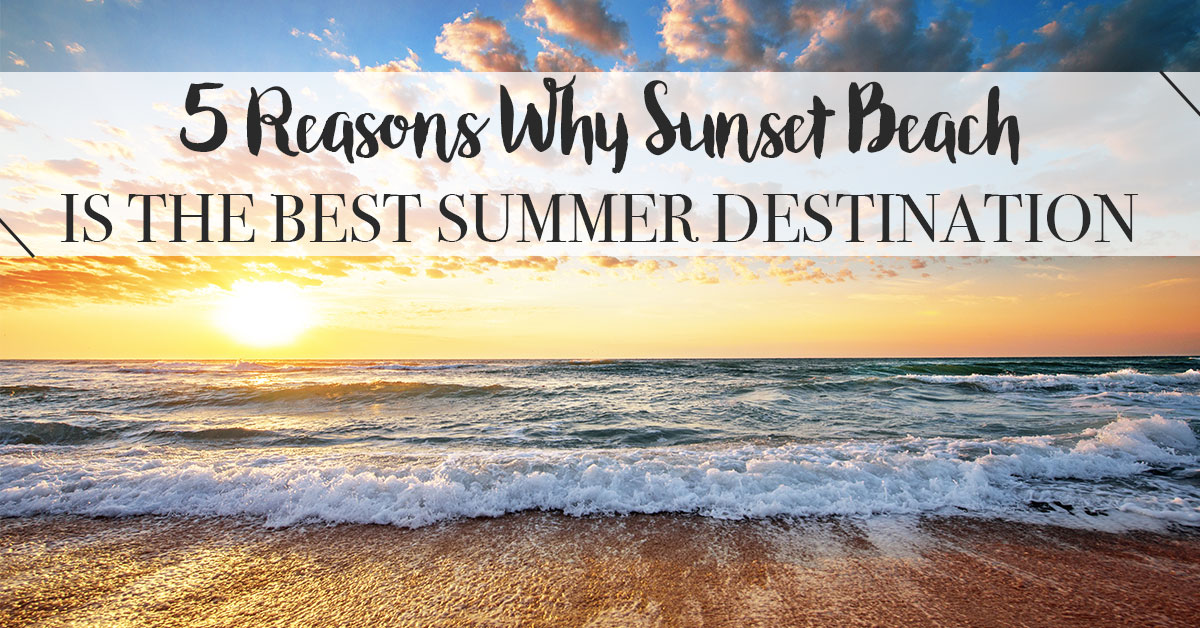 Ah, summer! Now that we have arrived at Memorial Day, summer is (unofficially) here. Don't worry though, there is still a little bit of time to book a summer vacation before the official start to summer creeps up on us in a couple weeks.
Which is why we wanted to let you know just why Sunset Beach is the perfect summer destination. Because we know you desperately need a vacation, away from the hustle and bustle and craziness of daily life. And since you don't have much time to spare in your crazy busy schedule - certainly not enough time to re-do your summer vacation if you don't get it right the first time - we wanted to help you make the right choice. The first time.
The Beautiful Beach
What is a summer vacation without the beach? A crazy idea, that's what! After all, what could be more calming and rejuvenating that the soft sound of the ocean waves under a clear, sunny sky? As the name suggests, Sunset Beach has a stunning beach. Pristine sand. Lovely, picturesque clumps of sand grass. And, of course, incredible sunsets. What could get better?

The Tranquility
Sunset Beach is a beautiful beach, and also a tranquil one. The waters aren't filled with enormous cruise ships blocking your view, and the beaches aren't crowded with partying teenagers. Which means that Sunset Beach is family friendly. Full of natural beauty. The sound of laughter floating through the air. It is a happy spot, where your little ones can run and stretch their legs and you can throw your head back and soak in the sunshine without stress or worry. Which is exactly what you are looking for in a vacation spot, isn't it? Especially when a tranquil beach vacation location means that you will get to absorb that tranquility and take it home with you.
The Freedom from Commercialism
One of the things that contributes to the beautiful tranquility in Sunset Beach is its freedom from commercialism. The unsightly mega stores and the characterless chain stores are no where to be found. Instead, there is a sprinkling of charming local shops, where you can find beautiful souvenirs, beautiful beach styles, and even the perfect beach read!

The Proximity
If you have young kids, you will most certainly appreciate the tranquility of Sunset Beach. Along with being removed from Target and Walmart and all of those places where it is much too easy to spend too much money on your kids. Granted, you might still want to have an excursion or two to a theme park or some other very kid-specific place. You will be happy to hear that Sunset Beach is only a short drive away from Myrtle Beach! While it is far enough away from Myrtle Beach for you to be able to completely escape from the craziness of life and the major vacation hot-spots (which also makes Sunset Beach more affordable than places like Myrtle Beach), it is close enough for you to visit if you want to take in an attraction or two.
The Stunning Homes
Maybe this one should have been at the top of the post. But who says the best can't come last? Sunset Beach, specifically Sunset Vacations has some incredible vacation rental home treasures. And, as we all know, where you stay will make or break a vacation. If you are overcrowded, cramped, and stuffed into a space that makes the noise multiply, you will not have a relaxing vacation. And when you aren't the perfect distance from the beach, your vacation can also be a disappointment. Find the perfect spot for you by browsing through our vacation homes right here.
Looking for the perfect beach vacation spot? Look no further than Sunset Beach! We have all of the components that make for a stellar vacation, along with excellent prices. Just make sure you book now before it is too late to make summer plans anymore!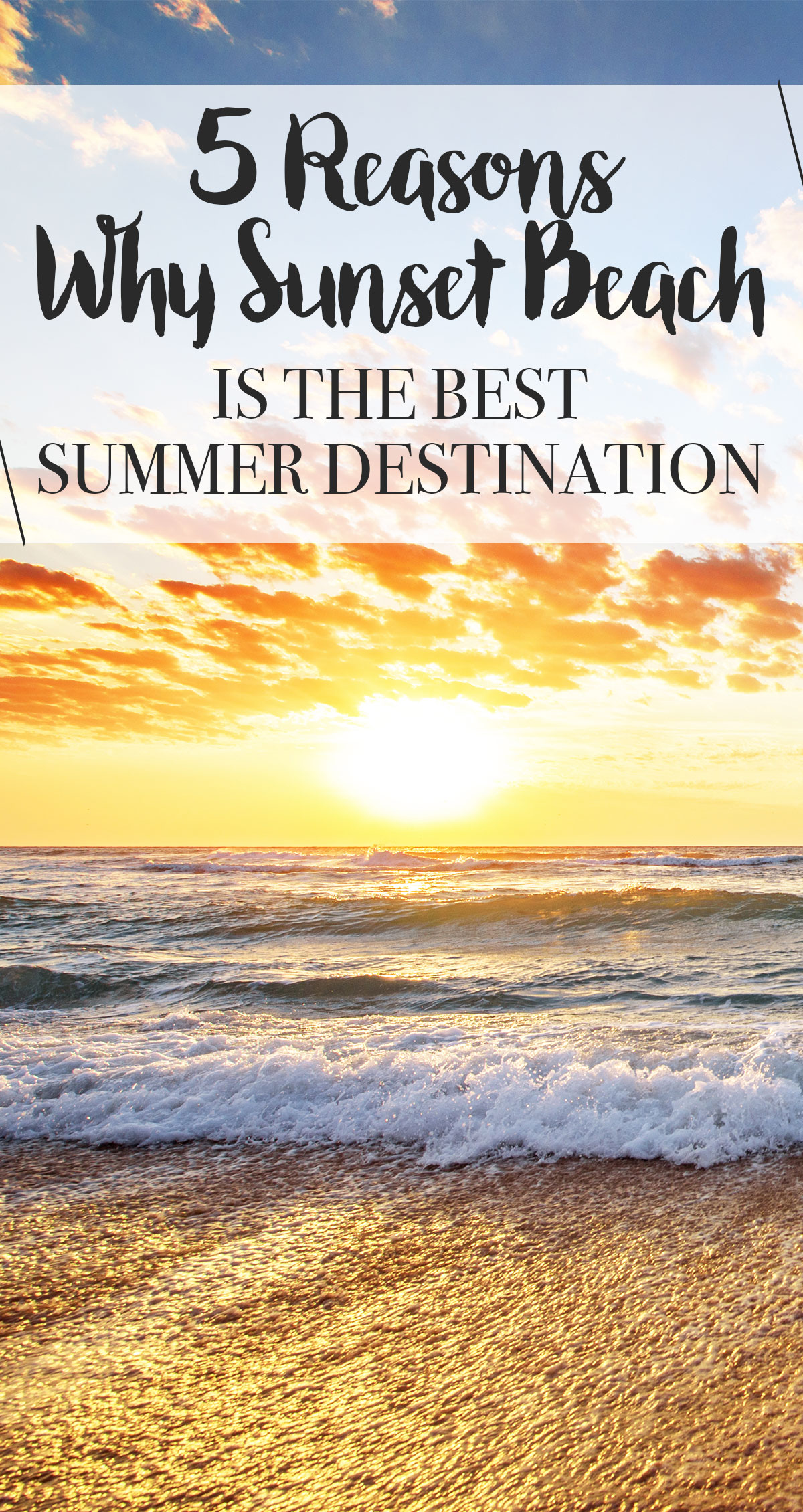 Comment on this post!