---
Why Sunset Beach is the Best Place for Art Lovers
Posted On Monday, August 27, 2018
---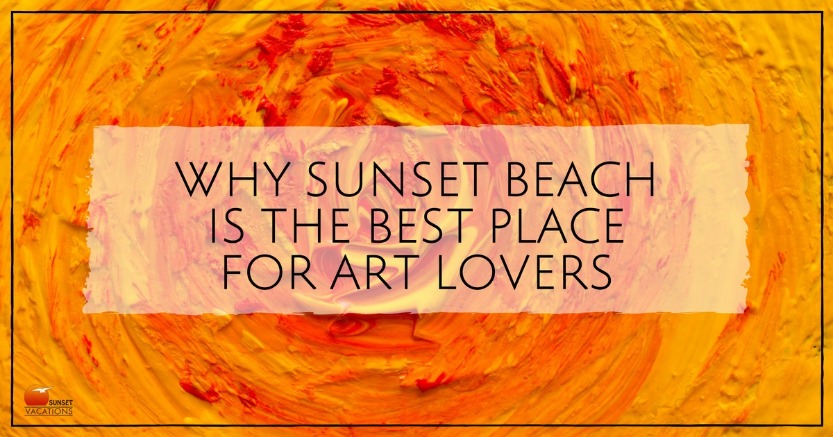 There's just something about the fiery colors of a blazing sunset that speak to an artist's sensibilities. Maybe it's the intensity of the view, how the reds and oranges kiss the horizon above the deepening blue waters. Perhaps it's the nostalgia inherent in the end of each day combined with the anticipation of whatever tomorrow may bring.

Whatever it is, we have to agree with Bern Williams's sentiment about it being "almost impossible to watch a sunset and not dream."
Sunset Beach is a prime example of the beauty that can be splashed across the span of nature's canvas. A mecca for aspiring and professional artists alike, Sunset Beach is THE best place for art lovers!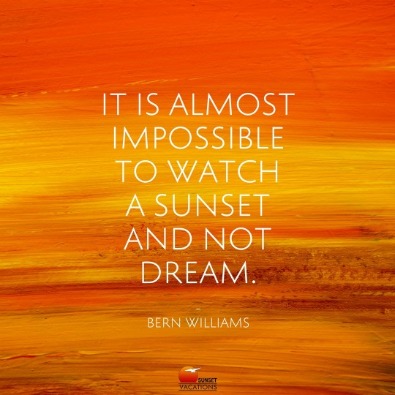 Be Inspired by Local Art and Artists
Do you enjoy shopping a selection of custom-made, one-of-a-kind pieces? Do you prefer to support local artisans and retailers rather than buy mass-produced items? If so, then Sunset Beach, NC is the place for you!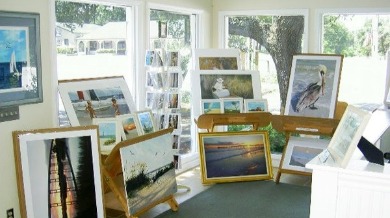 Islands Art & Books
Featuring local authors, photographers, jewelry makers, and more, Islands Art & Books prides themselves on offering "an extensive collection of works by premier artists at affordable prices and books by the area's best writers and illustrators."
Can't get to the store today? You can also check out their constantly changing inventory on Instagram and Facebook!
Blue Heron Gallery
Continue your tour of local artistry at the Blue Heron Gallery where you will find interesting and exclusive collections of jewelry, glass work, pottery, and custom clocks. One step inside this truly unique gallery is enough to see why owner Jo Ann Johnston has earned her self-proclaimed designation of "certified retail therapist specializing in instant gratification."
Seascape Designs
Finally, for those of you who enjoy ocean-themed pieces most of all, the recently-opened Seascape Designs has just what you're looking for. This gallery serves as a sales and showroom for owner/artists David and Dean Nelson and contains pieces created with a variety of materials. Collectors of beach art will not be disappointed!
Visit Them Now!
Find Inspiration Through Adventure
Perhaps you're an artist in your own right? If so, adventuring in true Sunset Beach fashion is the perfect way to indulge your imagination and restore your creative energy.
Ingram Planetarium
If this Hunter S. Thompson quote speaks to you, then we recommend you make your way over to Ingram Planetarium for one of their famous laser light shows sooner rather than later!
While Ingram Planetarium and its sister facility the Museum of Coastal Carolina both provide ample sustenance to sate the artist's appetite, Ingram's music and laser show is something truly distinctive.
Immerse yourself in the kind of evocative experience that can only be achieved when you allow yourself to be carried along by great music. You may want to have a notebook or sketchbook on hand for after the event so that you can capture the outpouring of your own creativity that is sure to be unleashed!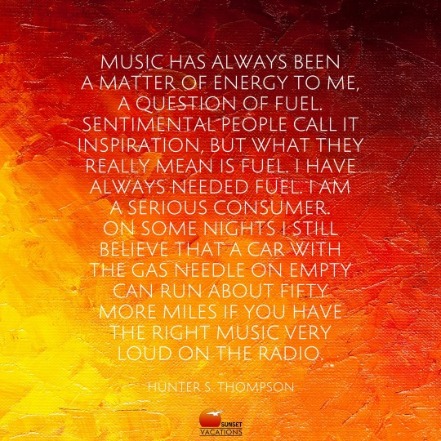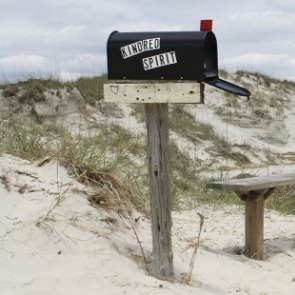 Bird Island
Disconnect from the pressures and the chaos of the world around you with a trip to Bird Island, the "only remaining undeveloped barrier island system in Brunswick County."
Take in the pristine scenery of protected maritime grasslands, sand dunes, and salt marshes. Catch glimpses of egrets and herons, or if you're lucky, maybe even a loggerhead sea turtle!
While you're there, don't forget to visit the Kindred Spirit Mailbox. This legendary spot has been a destination for seekers of truth and beauty for decades. Feel free to browse the journal entries of the people who have come before you, and/or contribute to the collection with words of your own. Either way, the gifts of this special island will nourish your artist's spirit in deep and meaningful ways.
Go Day Tripping
An artist is fueled by originality as much as anything else. With that in mind, consider the fact that Sunset Beach is also perfectly situated to be your base location for any number of other short day jaunts.
Take advantage of all that Sunset Beach has to offer in terms of natural beauty, relaxed pace, and relative cost savings without sacrificing your ability to access resources beyond your immediate location. In fact, we've given you FIVE more ideas on places to get your artistic juices flowing in our Cheap Day Trips post!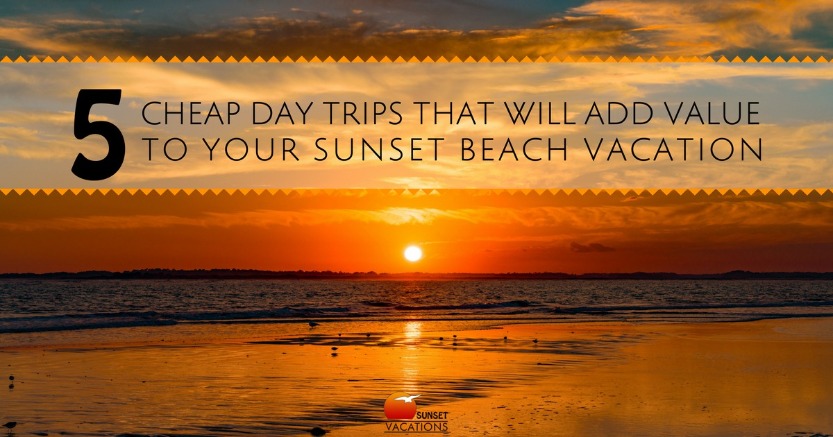 Artists and collectors of all stripes can find creative fulfillment in Sunset Beach, NC! Come see for yourself why Sunset Beach is THE best place for art lovers!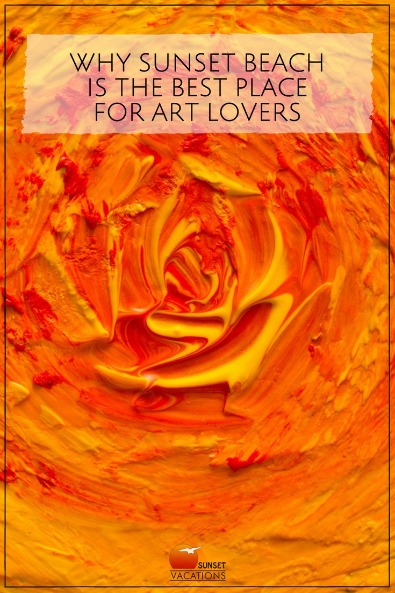 Please help us spread the word about how awesomely ARTsome Sunset Beach is by sharing this post with your friends on social media!
Comment on this post!