---
The #1 Dish You Need To Make Thanksgiving a Winner
Posted On Monday, October 23, 2017
---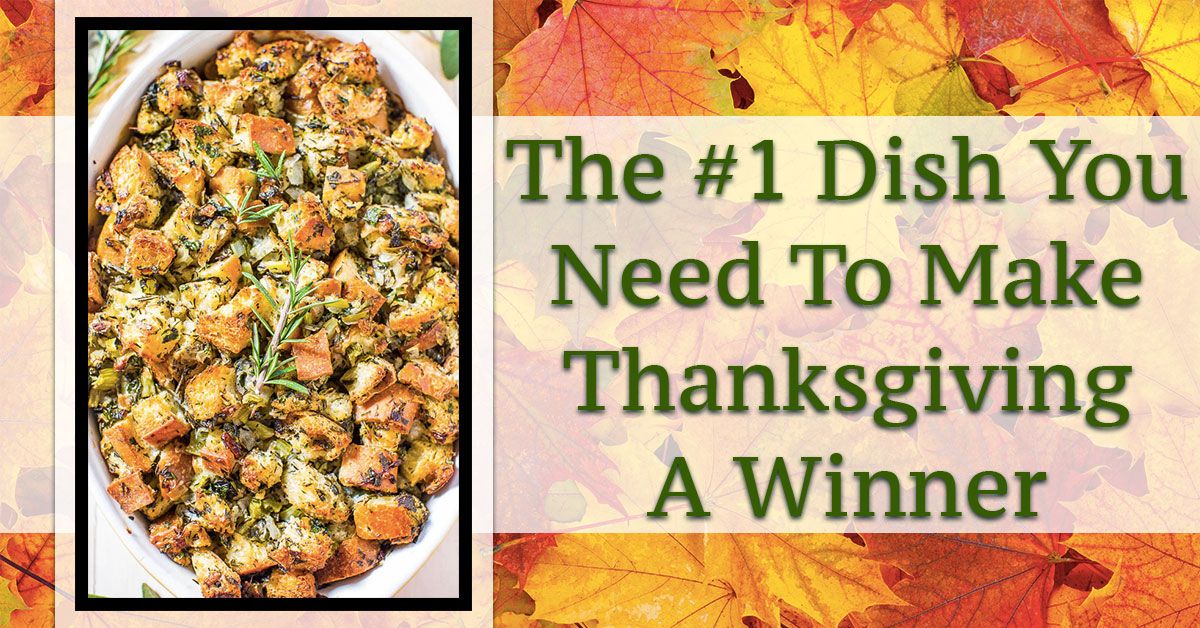 It is almost Thanksgiving time here in Sunset Beach! Can you believe it? We are so excited! It is pretty much our favorite holiday out of the whole year, what with all the delicious food and the fun family time. And don't forget that Thanksgiving Day football with you last piece of pie as you stretch out in the living room!
Now, there are a few essential ingredients that you MUST have to create a successful, memorable, and indulgent Thanksgiving! The main ingredient is, of course, family! After all, family is the center of the holiday. The next essential ingredient is the turkey. It's just not Thanksgiving without turkey! But since pretty much anyone and their second cousin know how to cook a turkey, we're going to move into the next essential ingredient for a delicious and fun filled Thanksgiving in Sunset Beach: stuffing! (Well, it is more properly called "dressing" if it is cooked and served in its own pan, but we'll go with "stuffing".)
Classic, crispy on the outside and savorily soft on the inside, stuffing is best when it isn't touched up too much. Butter, sage, onions and celery melded together with perfectly crisped and dried French bread...... Oh, yum! Is your mouth watering yet? Ours is! Stuffing is the unsung hero of the Thanksgiving dinner table! Especially THIS stuffing from Averie Cooks. It is everything you loved about your grandmother's stuffing growing up...and it is SO easy to make! You have to try it this Thanksgiving - all your friends and family will thank you.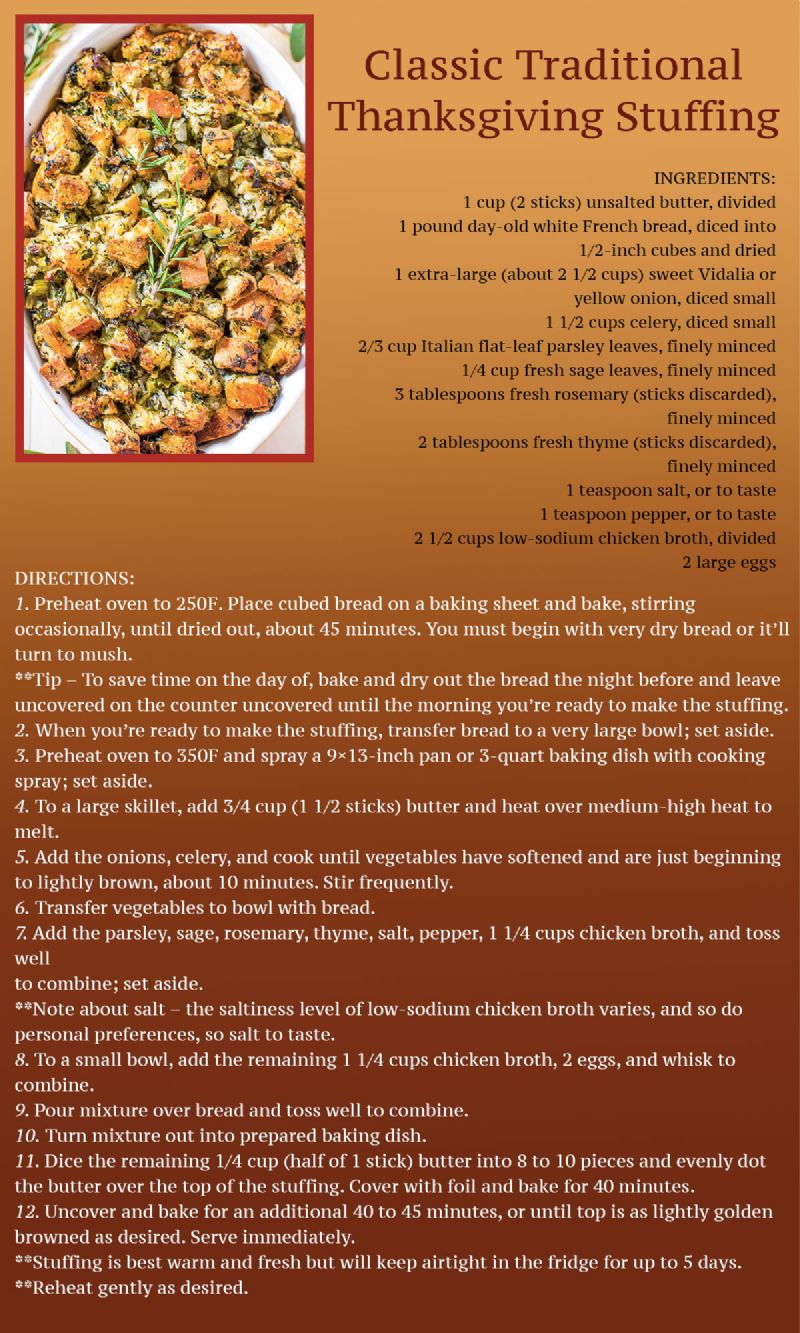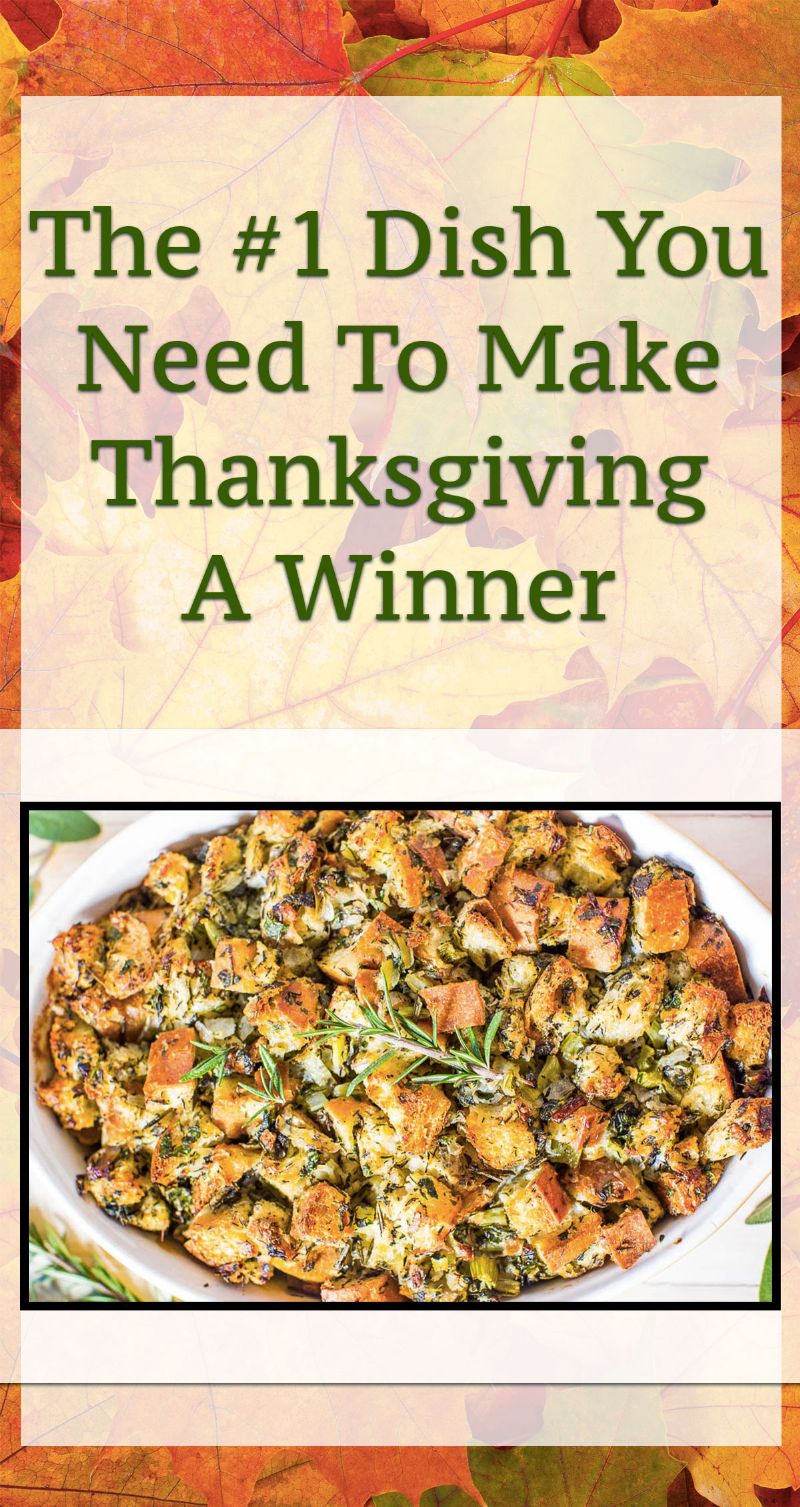 Comment on this post!