---
Historical Facts, Sites and Landmarks Near Sunset Beach, NC
Posted On Monday, June 13, 2022
---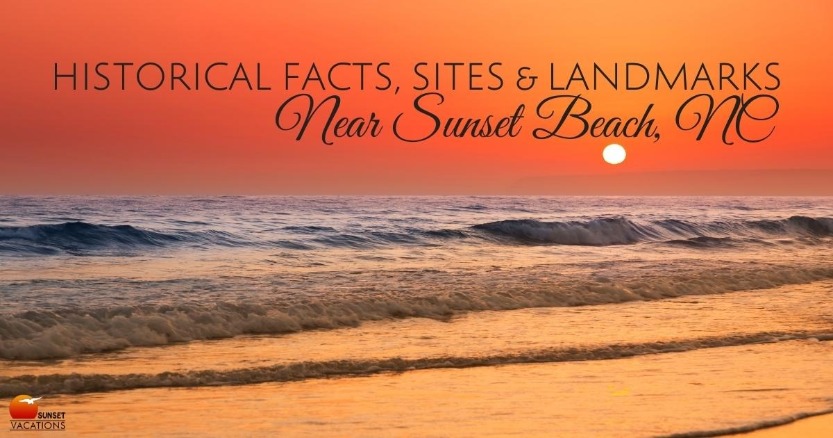 Welcome to Sunset Beach, NC!! We are so much more than just a beach vacation rental destination. Our little town is the hidden gem of the North Carolina coast, and we are so excited to share a few of the things that make her so special. There is the abundant beauty of the Atlantic Ocean, warm sandy beaches, and spectacular sunrises and sunsets. However, what you may not know is that there are several interesting historical facts, sites, and landmarks near Sunset Beach that deserve a mention.
Humble Beginnings
Did you know that the Town of Sunset Beach encompasses both a mainland and an island? How cool is that!! This feature makes our coastal jewel unique among North Carolina's southeaster barrier island communities.
Hurricane Hazel struck the coastal Carolinas in 1954, leaving the southernmost island in North Carolina (what was then called "Bald Beach") unharmed. This smallest of the South Brunswick Islands would become the Town of Sunset Beach in 1955.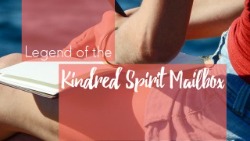 The Kindred Spirit Mailbox
Have you ever heard of
The Kindred Spirit Mailbox
. This box has been beaconing visitors and locals for over thirty years. Located on an isolated island called Bird Island near Sunset Beach, this special place is maintained by a team of volunteers. The Kindred Spirit Mailbox sits on the beach where is waits patiently for you to open it, take out the notebook, read what others have written, and write your own entry.
Buried Treasure
Okay, so there may not be actual buried treasure. However, did you know that on January 11, 1864 a blockade runner, named The Vesta, was abandoned on our shoreline? Today, The Vesta is buried underneath the Sunset Beach Pier.
Brunswick Town and Fort Anderson
A must see historical site is
Brunswick Town and Fort Anderson
. Brunswick Town was a major port in pre-Revolutionary days, but it was destroyed by the British in 1776, right at the start of the American Revolution. Though Brunswick Town was never rebuilt, a fort - Fort Anderson - was constructed on the site. Fort Anderson served as part of the Confederate defenses below Wilmington during the Civil War. Visiting the historic site is a treat for history buffs or novices who are on a Sunset Beach vacation. (photo: historicsites.nc.gov)
Calabash Seafood
Located just a short drive from your Sunset Beach vacation rental is Calabash, NC. This quaint coastal town is most famous for its seafood and has been dubbed the "Seafood Capital of the World"! Locals and visitors love the fresh, local, battered and deep fried fish and seafood for which Calabash is so famous. Only in Calabash will you experience the flavor and atmosphere that makes it culinary delight so special.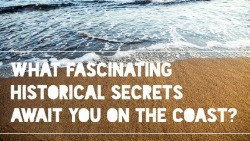 More Fascinating History
If you would like to read more about what fascinating historical secrets await you on our coast, then be sure to read this blog post! From history to mystery, what could be more intriguing?
If you decided to leave your beach chair in the sand or the rocking chair on the porch of your vacation rental, we hope that you will visit one of these amazing places that make Sunset Beach so special.
Our friendly and local team is standing by to assist you with your next beach vacation. Give us a call today!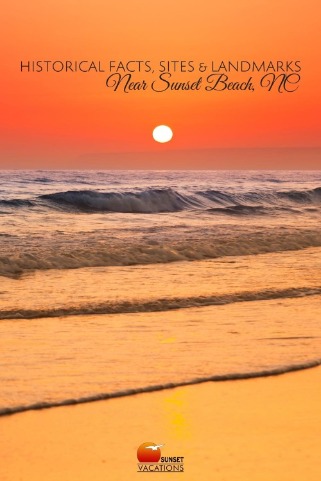 Comment on this post!