---
A Holiday At Sunset Beach is the Perfect Gift
Posted On Monday, October 29, 2018
---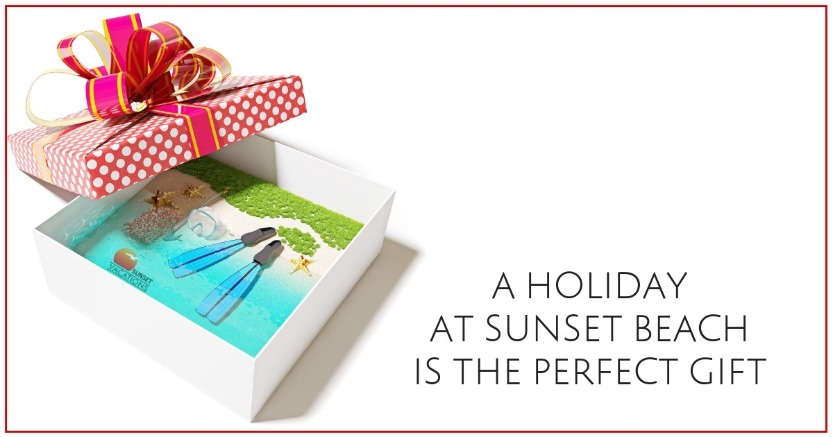 We love Sunset Beach during the holidays!
If you haven't visited our little beach town during the off-season, you will be surprised and delighted by the availability of fantastic vacation rentals and the wide variety of activities catering to our community.

In recent years there has been a trend to give an "experience" instead of a gift for birthdays, holidays and other special occasions. We really believe in the idea that it's more about who you spend your time with than what you receive. A holiday at a beach house is truly a unique experience your family will love and remember.
This blog post from wellnessmama.com does a great job of explaining the many benefits of gifting your loved ones with an experience or vacation. If you can't make it to Sunset Beach this winter, she offers some other great experience-based gift ideas we just love! These suggestions would work for birthdays or graduation gifts as well.
Some of our favorites include zoo memberships, tickets to a show or concert, a trial class for a new skill (like karate or horseback riding), or a fun trip or outing with YOU.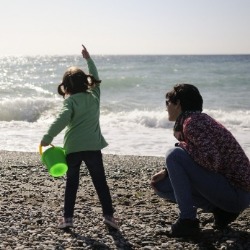 "...people tend to get less happier with material purchases over time, and more happy with experiences. They speculate that this is because we adapt to physical things, so even the nicest car or newest phone becomes commonplace after enough time, while memories tend to get fonder over time."
Source: wellnessmama.com
Ways to make your "Gift of Experience" one they will cherish for a lifetime.
Worried about the reaction to "no gifts"? Try these tips:
You can still give a wrapped gift! After all, it is really fun to choose a present, wrap it up and watch your loved one open and appreciate your effort. We suggest giving a small gift that goes along with your beach house holiday. For kids, this might be a funny game like Pie Face, a simple craft, or a t-shirt with a shark on it. For adults, keep it simple with an engaging book, a puzzle to work on together, or a great bottle of wine.

Keep some traditions alive. Sunset Vacations rentals are well-equipped with just about everything you will need to create a holiday feast at the beach! If you have other holiday traditions you might be able to find a way to incorporate them into your celebration. For example, you could bring your stockings to fill if you stay over Christmas, or you can bring your grandmother's tablecloth that has never missed a Thanksgiving.

Take plenty of photos. While on your vacation, keep that camera rolling. You can compile these moments and make a memory-filled photo book that your family will cherish for years to come. Another idea is to take lots of little videos with your phone and then use an app (or computer program) like Splice to edit them together into one movie. What a great memory! You can post it to YouTube with a link to share with your whole family.

Why travel now?
Score some serious deals and really ENJOY your vacation. You can also get to know Sunset Beach more intimately without the summer crowds. Our locals are friendly and excited to see visitors enjoy the place they call home. Visit our restaurants, shops and attractions with a whole new perspective.
The first two weeks of December, as well as the week following New Year's Day, are known within the industry as travel "dead" weeks. The reason? Most people are busy at home with holiday preparations and job commitments, and hotels and planes are typically much emptier than usual. That means you have a great chance of finding a low price for your travel, as providers scramble to fill rooms and seats; you'll also get the benefit of having your vacation spot (mostly) all to yourself.
Source:
SmarterTravel.com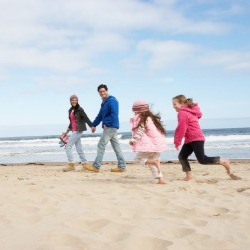 A quick list of our favorite things to do during a Sunset Beach winter:
We would love for you to share your holidays with us.
Go ahead, see if the family is up for a different kind of holiday this year. Check out our available vacation rentals and see if we can tempt you with our beautiful homes and fantastic off-season prices.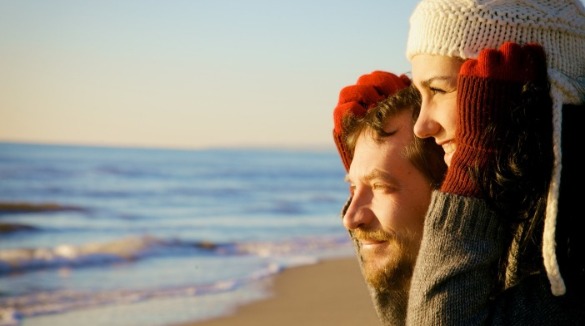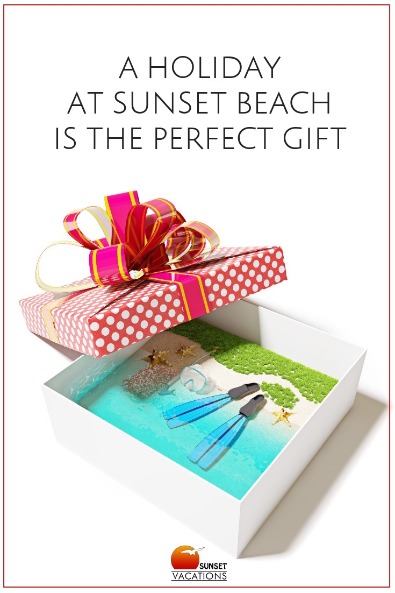 Give the gift of the beach this holiday season.
Book a Sunset Beach Vacation today!
Comment on this post!