---
Don't Forget to Pack These Essentials For Your Next Beach Vacation
Posted On Monday, April 8, 2019
---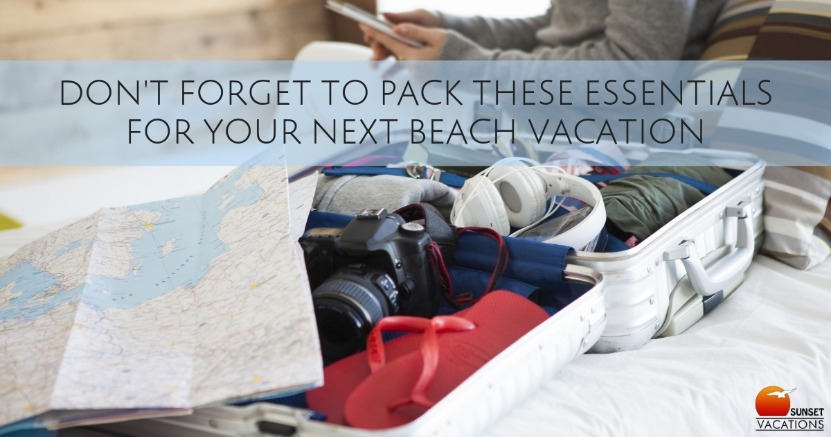 Oh, if only someone would invent a way to go on vacation that didn't involve packing! No one likes it, but packing up is part of the process. We see a lot of vacationers come and go around here. Sunset Vacations has been in the business a long time (over 30 years!) and we have learned a few things along the way.
We aren't going to give you a basic packing list for clothes, shoes, bathing suits and toiletries … you can find that sort of list anywhere. Instead, we are going to point out a few things you may NOT have thought of.
These items are sure to make your trip easier, smoother, and hopefully, more fun.
For the car:
For the rental house: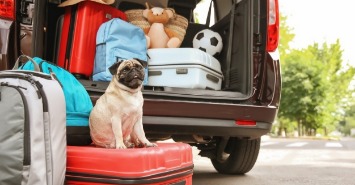 Back seat organizer
Protect your seats from wet, sandy feet while providing a space for books, colored pencils, & snacks. Tuck fun surprises in the pockets before your trip and achieve hero status!
Garbage receptacles
Car trips can be so messy! Food wrappers, banana peels, broken crayons and more ... It can drive you crazy. We like to put a trash bin in every aisle of the car!
Beach-proof mats
A vacation to the beach means lots of potential for drippy ice cream, squished Goldfish crackers and sand, sand, sand. Outfit your car with washable, shakable floor mats.
Long charger cords
Don't let your kids' devices die on them while driving. Pack a few super long charging cords just in case.
Bento Box snacks
Pack some healthy road snacks in fun Bento-style containers to keep the crew happy and nourished.
Activities
Our favorite road activities include "Brain Games", Mad Libs, Coke or Pepsi books, and apps like the License Plate game or Head's Up. Our other favorite road activity is sleeping. Pack a pillow!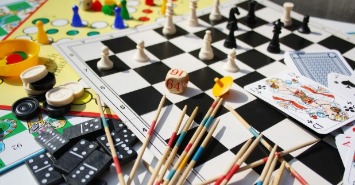 Extension cords
Save yourself the frustration of trying to reach behind a bed or nightstand every time you want to plug something in! Extension cords are an easy fix. These charging stations are also great for vacation. They power up all of your devices at night (and keep them in one safe place).
Nightlights
Your crew with thank you when they can find their way to the bathroom at night. Also, little ones often need the comfort of a small light in a new place.
White noise machine
Most people I know need some sort of fan or white noise to sleep at night. If you can open the window of your vacation rental and hear the waves, that's the best! If it's too hot, pack a white noise machine or small fan.
Apple TV / Roku
As long as your rental has Wifi and a TV with an HDMI port (and most do), you can use your Apple TV or Roku on vacation!
Games & puzzles
Read this blog post for a great list of games that you will want to play on your next beach vacation. Some rentals even come outfitted with plenty of games and puzzles!
Bluetooth speaker
Make an awesome playlist for your vacation and bring your bluetooth speaker along. It's fun to have music going as your prepare a quick dinner in your rental, play games, or bring it to the beach in the evening while you throw the football around. A waterproof speaker is even smarter!
For the beach:
Even more ideas...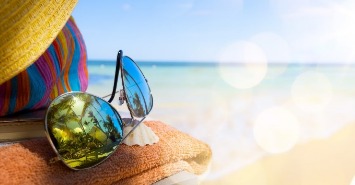 Mesh bags for shelling and more
These lightweight bags are so easy to squish into your beach bag, car, or daypack and they have a million uses. You can collect seashells, gather trash from your picnic, or hold wet bathing suits and towels. They are seriously perfect for the beach!
Dry bags
A dry bag is sort of the opposite of a mesh bag: fill it with stuff that you need to stay protected and dry! You might keep items like your speaker, clean clothes, phone, chargers, or cash in your dry bag.
Magazines you won't admit you love
Now is the time to indulge and really find out what your favorite celebrities are up to. It's ok. No one is judging.
Portable cooler
A cold drink on a hot beach is just the best! Remember to bring an insulated cooler bag for drinks and snacks (try frozen grapes, cheese, and mango). Use your icy reusable water bottles as cold packs. There are some really neat coolers out there, from backpacks to beach bag / cooler combos.
Leave-in conditioner and hair ties
If you or your girls have long hair, it's smart to bring some sort of conditioner to the beach. It will help moisturize and protect salt-soaked strands and make hair easier to comb. Braids are a beach-goers best friend, too. Contain flyaway hair and prevent tangles with a nice tight braid or two. Bonus: beautiful curls when you take it out!
Life Jackets
It doesn't really matter how old your kids are or if they are strong swimmers... the ocean is dangerous and our rip currents are real. Keeping a life jacket on your kids any time you are near the ocean is just plain smart.
Squishable backpack
No matter what type of vacation you are taking, it's smart to cram an extra lightweight backpack into your purse or day pack. You never know when you might need it for shopping or an abandoned sweatshirt or hat.
Reusable water bottles
Do the planet a favor and bring reusable water bottles to the beach and on your vacation excursions. There are some super lightweight options out there with features like carabiner clips or even some that fold down when not in use.
First aid & medications
Oft-needed items include Band-Aids (of all sizes), Ibuprofen, motion sickness meds, and stomach soothers like Tums. Allergy meds like Benedryl often come in handy, as do sunburn and insect bite gels. Obviously, remember to pack your prescription medications.
Wet wipes
Keep one pack in your car, one in your beach bag, another at the vacation rental and one more in your purse. Perfect for cleaning up sticky ice cream hands, wiping sunscreen off the car's leather, and "washing hands" after touching a cool bug.
Power packs
You don't want to run out of phone battery if you are using it for photos or directions, and you also don't need to drain your battery streaming music on the beach. Power packs are tiny but awesome options to keep the party going.
Flashlights & batteries
Want to hunt for ghost crabs at night? Bring a flashlight to the beach and watch them skitter and hide! Read more about ghost crabs (and other Sunset Beach wildlife) here.
Pack it up, pack it in!
Admit it, you just got a little bit excited about packing for your next Sunset Beach vacation. By planning ahead and thinking about ways to make your trip easier and more fun, the bag practically packs itself. Check out our Simple Checklist for the Best Beach Vacation and tick the rest of the items off your list. We look forward to seeing you on our sandy shores soon.
What is your unusUal but *must-Have* Vacation item?
Tell us in the comments so we can share your idea with our readers.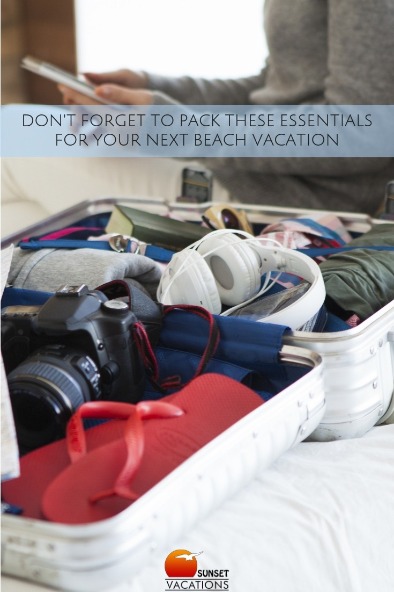 Comment on this post!