---
Why the Brunswick Islands are One of the Best Vacations You'll Take
Posted On Monday, May 15, 2023
---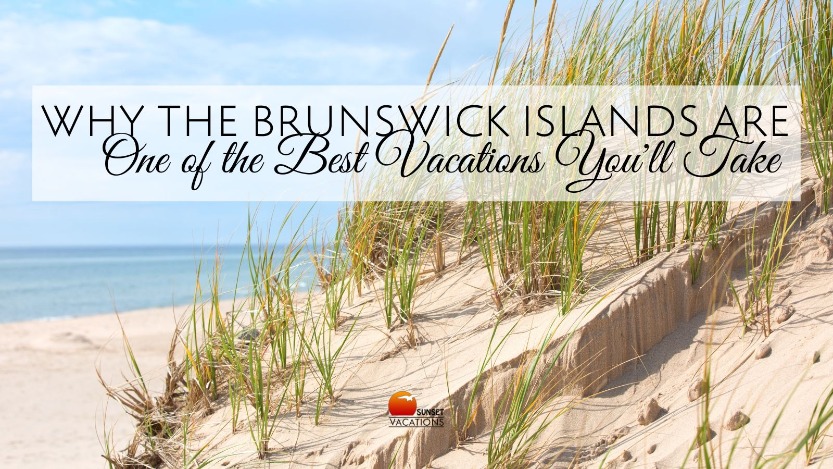 If you're looking for an excellent place to go for a summer vacation, the Brunswick Islands are one of the most beautiful places on the North Carolina coastline. With beaches like Sunset Beach often voted as one of the best beaches to visit, it's a place you don't want to miss.
Plus, the Brunswick Islands offer many unique and exciting opportunities for a laid-back, relaxing vacation and some exciting and fun things to do to get that tourist vibe that kids and families love. In this blog, learn about a brief history of the Brunswick Islands and all the great things to do here, including staying at a beach vacation rental, and why a trip to Sunset Beach is one of the best vacations you'll take this summer!
About the Brunswick Islands
The Brunswick Islands are barrier islands in the southern part of North Carolina. Barrier islands are unique because they are long and narrow, usually parallel to the mainland. They create ideal habitats for species making them important. They also help protect the mainland from severe weather and storm surges. The islands that make up the Brunswick Islands are Bald Head Island, Oak Island, Holden Beach, Ocean Isle Beach, and Sunset Beach.
History of the Brunswick Islands
Initially, the region was home to Native American tribes like the Cape Fear Indian tribe and the Waccamaw. Both tribes were part of the Cheraw tribe, which consisted of several sub-tribes that spoke the Sioux language. In the 16th century, the Spanish were the first explorers to visit the area. And in the 17th century, when the English arrived, settlements began to appear. In the 18th and 19th centuries, the area became a central hub for shipping and commerce.
The Brunswick Islands were also a stage for many battles during the Civil War. For instance, the Union-occupied territory established blockades to stop the Confederate ships from using the Cape Fear River, resulting in clashes. By the 19th and 20th centuries, the islands started changing into popular tourist destinations.
With the addition of bridges to the islands for easier access, island development became easier. And today, the islands are popular beach vacation destinations where tourists can explore nature, see wildlife, enjoy pristine beaches, visit historic sites, and relax in the many fantastic beach vacation rentals that line the coastline offering stunning views of the ocean, sunsets, and sunrises.
The Brunswick Islands are a fantastic place to take a beach vacation due to all there is to offer. You'll see gorgeous beaches, charming seaside towns, rich historical sites, modern-day attractions, shopping at charming coastal-themed boutiques, delicious fresh seafood, southern-style restaurants, and so much more. The Brunswick Islands offer something for everyone, including a lot of kid and family-friendly fun.
Other Amazing Things to Do
Along with the attractions and shopping, there are many fantastic outdoor activities. With many pristine beaches like Holden Beach, Ocean Isle Beach, and Sunset Beach, getting outside is a favorite activity. You can go boating, fishing on piers like Sunset Beach Pier, jet skiing, kayaking, take tours, or visit places like Bird Island or the Kindred Mailbox.
The area is also rich in golfing opportunities, with over 30 courses in the Brunswick Islands. And, of course, all the fabulous restaurants where you can try fresh seafood you've never had before. There is so much to do here it keeps people returning year after year.
Sunset Beach and North Myrtle Beach
Additionally, if you visit Sunset Beach, you also have North Myrtle Beach just minutes away. North Myrtle Beach offers a slightly more touristy area with more people and exciting attractions like theater shows, festivals, and events, more restaurants to try, and great kid-friendly things to do.
It allows you to get out for a day and have some tourist fun while still being able to return to Sunset Beach for the relaxation and serenity of a laid-back atmosphere where you can unwind. It can make your vacation dynamic, engaging, and memorable! Especially if you rent a beach vacation home where you will have all the comforts of home right next to the beach.
If you're interested in staying in some of the best places to stay on Sunset Beach, check out our beach vacation rentals. Each one offers its own uniquely furnished style and décor, a fully equipped kitchen, and plenty of space and amenities for the whole family to have an incredible time.
Looking for places to stay for your Beach vacation?
Plan the Perfect Beach Getaway: Why a Vacation Rental is Your Best Bet.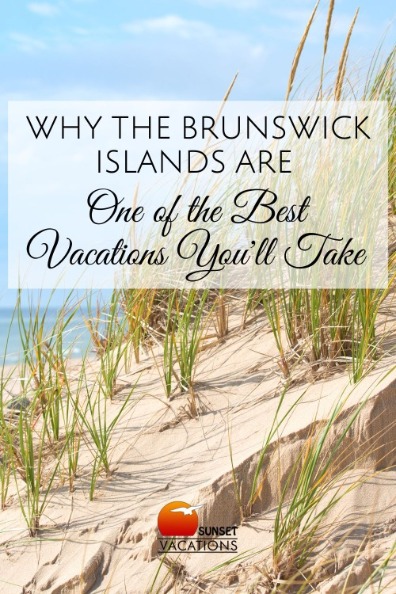 Comment on this post!