---
Stay Happy and Fit on Vacation with These 5 Hottest Tips!
Posted On Monday, January 2, 2023
---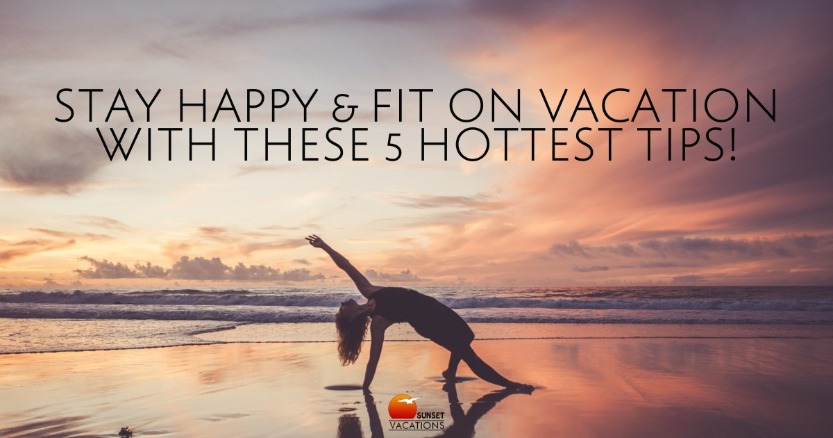 5 Great Tips on Staying Fit on Vacation
A beach vacation is a great opportunity to relax and recharge, but it's also important to stay healthy and happy while you're away from home. From walking to gyms to maintaining your happiness and joy, we have some great ideas to add to your vacation itinerary. Here are some tips for staying fit and feeling your best during your beach vacation.
Are you planning a beach vacation and looking for the perfect rental? Look no further! Our vacation beach rentals offer the best of both worlds – the convenience and comfort of a home away from home, combined with the beauty and relaxation of a beach vacation. With a variety of properties to choose from, you can find the perfect fit for your needs and budget. So why wait? Start planning your dream beach vacation today with one of our vacation beach rentals.
1. Get Outdoors and Take a Walk
One of the best things about a beach vacation is the beautiful scenery. Take advantage of it by going for a walk along the beach or exploring the local trails. Not only will you get some exercise, but you'll also have a chance to take in the sights and sounds of your vacation destination.
A must-see place you can walk is the Kindred Spirit Mailbox. It's a mailbox on Bird Island where visitors can leave a record of their visit in the notebook left inside the mailbox. Another great idea for walking is to go on The North Carolina Birding Trail. Even if you're not a bird watcher, you can still enjoy the many species you will see along your way!
2. Go to A Gym and Take a Class
If you prefer to work out indoors, many beach destinations have gyms or fitness centers that you can use. Or consider signing up for an exercise class, such as Zumba or a Spin class. This is a great way to try something new and stay active during your vacation.
You might like North Myrtle Beach Aquatic & Fitness Center, which has a variety of fun fitness classes and lessons you can try. They have a long list of equipment to work all parts of your body and plenty of fun classes to keep your spirits high.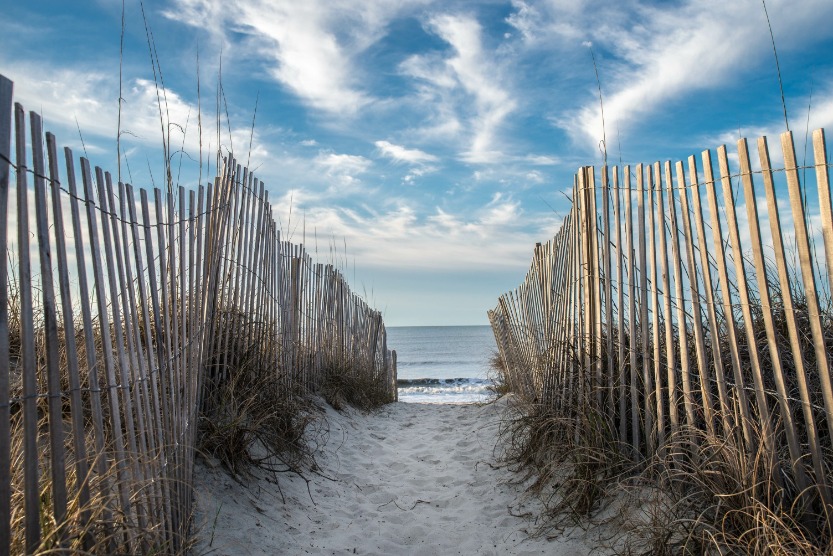 3. Hire A Personal Trainer for The Week
If you want more personalized attention, consider hiring a personal trainer like Megan Britt. A personal trainer can help you create a workout plan that fits your needs and goals and can provide motivation and support to help you stay on track. This is great if you're feeling particularly tempted to indulge or are planning a vacation where you're mostly hanging out at the beach and want a structured routine and support that keeps you on track.
4. Eat Healthy Meals Each Day
It can be tempting to indulge in vacation treats, but it's important to make sure you're fueling your body with healthy meals. Look for restaurants that offer fresh, whole foods, and try to balance your meals with a variety of fruits, vegetables, and proteins.
A great place to try is The Purple Onion in Shallotte, NC. They have a great selection of healthy menu items like veggie omelets, a long list of salads, and other options like a mushroom burger.
5. Stay Joyful and Peaceful
Finally, remember to take time to relax and enjoy your vacation. Practice mindfulness and gratitude and do activities that bring you joy and peace. This might mean spending time with loved ones, learning yoga, or simply sitting on the beach and watching the waves.
Sunset Beach, NC is known for its beautiful beaches and peaceful atmosphere. The town is tucked away from the hustle and bustle of larger cities, making it the perfect place to relax and unwind. The sandy beaches and gentle waves provide a soothing soundtrack, while the colorful sunsets provide a stunning backdrop for a peaceful evening.
Whether you spend your days lounging on the beach, strolling along the pier, or exploring the local trails and nature preserves, you'll find plenty of opportunities to find serenity in Sunset Beach. It's the perfect place to escape the stresses of everyday life and reconnect with nature and your own inner peace.
If you're planning a beach vacation to Sunset Beach, NC, there are plenty of great ways to stay active, great restaurants to get healthy meals, and places to go for peace and joy. And if you're looking for a great place to stay, we have gorgeous rental properties perfect for family getaways. Check out our listings and find the perfect one for you! Happy and healthy vacationing!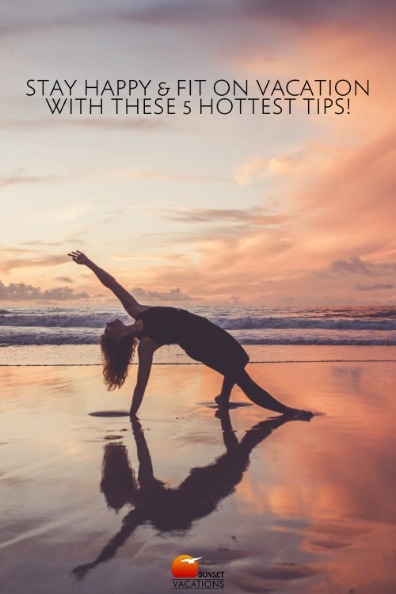 Learn 5 recipes for immunity boosting on vacation!
Make your own healthy meals at your vacation rental!
Comment on this post!