---
How to Pack the Perfect Beach Picnic
Posted On Saturday, March 27, 2021
---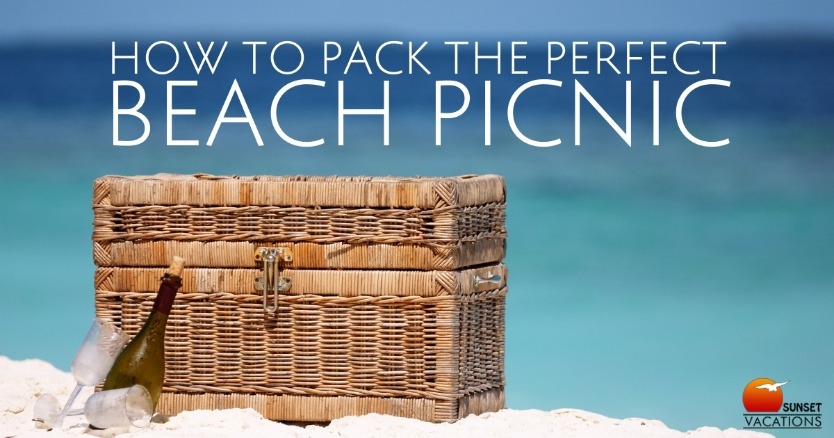 Doesn't a picnic on the beach sound lovely right about now?
Today we are going to share some do's and don'ts about how to pack the perfect picnic for the beach. We will start with what foods to pack and show you how to stack your items correctly in the cooler. After all, you can't spend the entire day in your Sunset Beach vacation rental. Odds are good you will be on the beach when tummies start rumbling!
If you are picturing a cute little picnic basket, a bottle of wine, and a full charcuterie board on the beach, this blog might not be for you. The picnic we are packing is a little more practical... maybe not as pretty or Instagram-able, but it will get the job done for you and your family! You will need a sturdy cooler and probably some potato chips - today, let's keep it real!
Here are some foods that travel well and are easy to eat during a picnic on the beach.
Frozen Grapes & Berries
Frozen fruit is delicious, nutritious, and holds up well in the cooler! Best transported in a hard sided container.
Sandwiches & Wraps
PB&J, deli meat, cheese, and more are the practical choice for keeping the family fed. Make sure you keep meat & cheese SUPER cold until ready to consume.
Chips & Pretzels
There is something about playing in the salty ocean that makes us want more salt! Get individual bags to prevent fighting (and sand).
Cold Pasta Salads
Put them into a pita so you don't need to bring plates or forks. Works for any sort of pasta, tuna, egg or bean salad.
Precut Veggies
Your kids might only want Cheetos but it's worth a shot to bring carrots, tomatoes, cucumbers & peppers.
Cookies & Brownies
Whether homemade or grabbed at the store, a sweet treat is well-deserved after the sand castle is complete!
Watermelon Cubes
By removing the rind, you don't have to worry about carrying out as much trash. Also, that rind gets heavy!
Cheese & Crackers
Bite size finger food is the best choice for the beach. No assembly required!
Plenty of Water
Don't forget to hydrate! A soda, tea or lemonade is also a fun treat.
What to skip:
Did you know that no bonfires, charcoal or gas grills are permitted at the beach (or within ten feet of a residence) in Sunset Beach? Save the cooking for your rental home and just bring items to the beach that are ready to eat - no heating required.
Glass containers are not permitted at the beach. Leave the wine glasses and coke bottles behind and opt for plastic or aluminum.
Read also: The Rules & Regulations of Sunset Beach, NC You Need to Know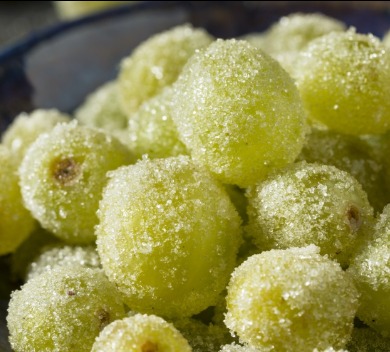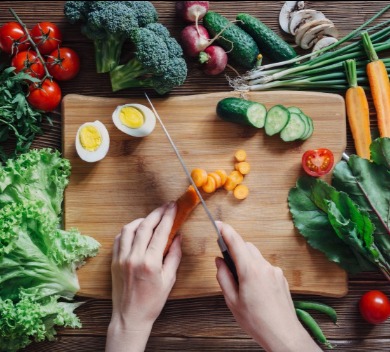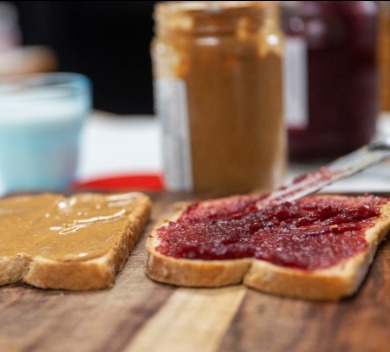 There is a proper way to pack a cooler. Here's how to do it.
Freeze water bottles
You need the water anyway. Freeze at least half of each bottle the night before. Then use the bottles as your ice packs.
Stack ice on the bottom and top
Quality ice packs are best, but if you get bagged ice just cover it with a towel or wrap in plastic.
Heavy items on the bottom
Includes soda cans, glass containers, and Tupperware (filled with cold salads, fruit, or sandwiches).
Softer items on top
If you are bringing bread, chips, or crunchable cookies, layer them on top. Or consider packing them separately!
Use nesting containers
Once your picnic is over, you can nest the containers together and have extra room in the cooler.
Layer smart
Items that should be kept super cold (deli & cheese) should be on the bottom.
Level up your beach picnic
More hacks, tips and advice that will make the other beachgoers jealous.
Bring wet wipes
Wipe off little hands before eating & wash down surfaces that get sticky. Never leave home without them!
Other items you'll need
It's a good idea to bring a sharp knife, napkins, hand sanitizer, and mesh or plastic bags (for trash).
Bring a blanket...
(...but don't expect too much). It's really, really hard to keep sand off a picnic blanket. A large one like this is easy to shake off, but beach chairs make a picnic a little nicer!
Rent the stuff!
You can rent umbrellas, beach carts, chairs... you name it. Some companies will even set it up for you. Read more!
Use your boogie board
Is your cooler too heavy to drag? Place it on your boogie board and drag it to your chosen spot!
Divide and conquer
If you don't want to drag one big, heavy cooler down to the beach, divide your food into several smaller backpack coolers and make everyone carry one!
Elevate your food
And we mean literally. Get it out of the sand! Try a table like this, which not only provides a sand-free surface, it has space for drinks or a game of cards, too.
Shade your cooler
You can bring a small tent, beach umbrella, or just use a boogie board and towel but keeping your cooler out of direct sun will help it keep icy and safe!
Pack Bentos for all
It might be easier to pack a Bento Box for each person. Using a container like this, you can add a sandwich, fruit, veggies and cookies - and it will stay uncrushed and fresh.
Packing a picnic for the beach can be so fun! If you aren't in the mood to think through an entire meal for the beach, we would also recommend going to the beach early, before the sun gets too dangerous and hot. Have some snacks, but indulge in your main midday meal back at your Sunset Beach vacation rental. Enjoy the air conditioning, chill out for a bit, and then consider heading back to the beach in the afternoon, when everyone is full, rested and happy.
Have a wonderful stay in Sunset Beach, North Carolina!
Comment on this post!