---
How to Find Awesome Sunset Beach Rentals
Posted On Monday, August 30, 2021
---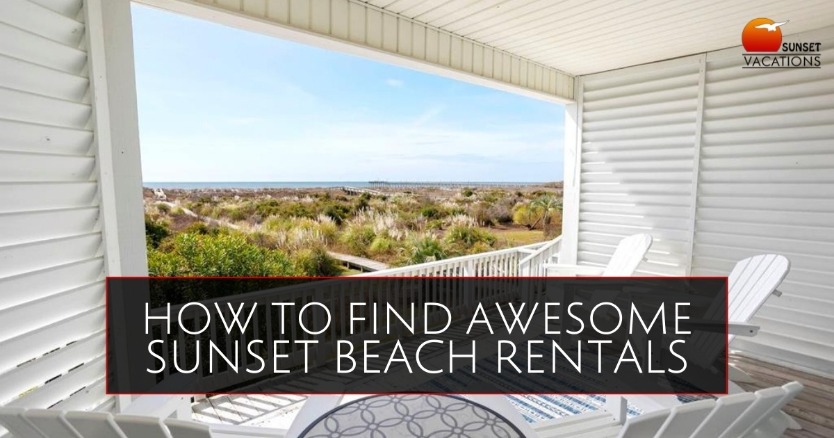 Are you looking for Sunset Beach rentals? You came to the right place. Sunset Vacations is a vacation home management company that has been serving the Sunset Beach area since the 1980's - and we KNOW Sunset Beach! This blog will tell you how to find awesome Sunset Beach rentals that fit your budget, size requirements and make your beachy dreams come true.
Step 1: Book Directly Through a Rental Company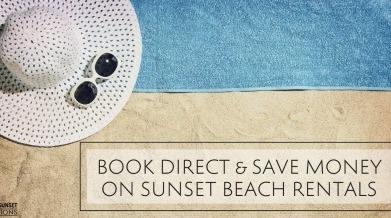 Forget about those big third-party sites (like Airbnb or VRBO). Do you think they are really going to help you when the air conditioning breaks down, or you lose your key? Nope! You are much better off renting through a little company like Sunset Vacations. We have quality Sunset Beach rentals available in every size and shape - whether it's just the two of you or a multi-family vacation.
Step 2: Filter by travel dates
Do you already know when you want to travel? Great! Our website makes it easy to plug in your dates and see what's available during that time. Please note: Most of our homes only rent from Saturday to Saturday. So, you will need to start and end your search on Saturdays. If you are looking for something more flexible, fewer days, or are having trouble, please call our office at 800-331-6428.
Step 3: Figure out your ideal location and amenities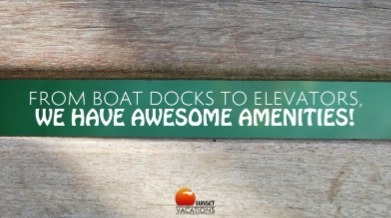 Love to fish? Rent a home with a private dock. Need 6 bedrooms? We've got them.
Want a pool? A few of our rentals have private pools, and lots have access to a community pool!
No matter what you are searching for, odds are good we have a rental that works. Use our search tools and drop down menus to filter homes until the right one appears!
Read this blog, From Boat Docks to Elevators: We Have Awesome Amenities!
Step 4: Book early
We get it. It's hard to plan really far ahead, especially if there are unknown factors at play, like another family's schedule, school sports, work, and unexpected weather or illness. That being said, the BEST Sunset Beach rentals go super quick. Like, some of them are booked an entire year in advance. If you want access to the cleanest, cutest, most comfortable homes in our inventory, start looking now. We also recommend purchasing Travel Insurance, so that even if you book early, you will be covered in case you need to cancel. Learn more about Travel Insurance here.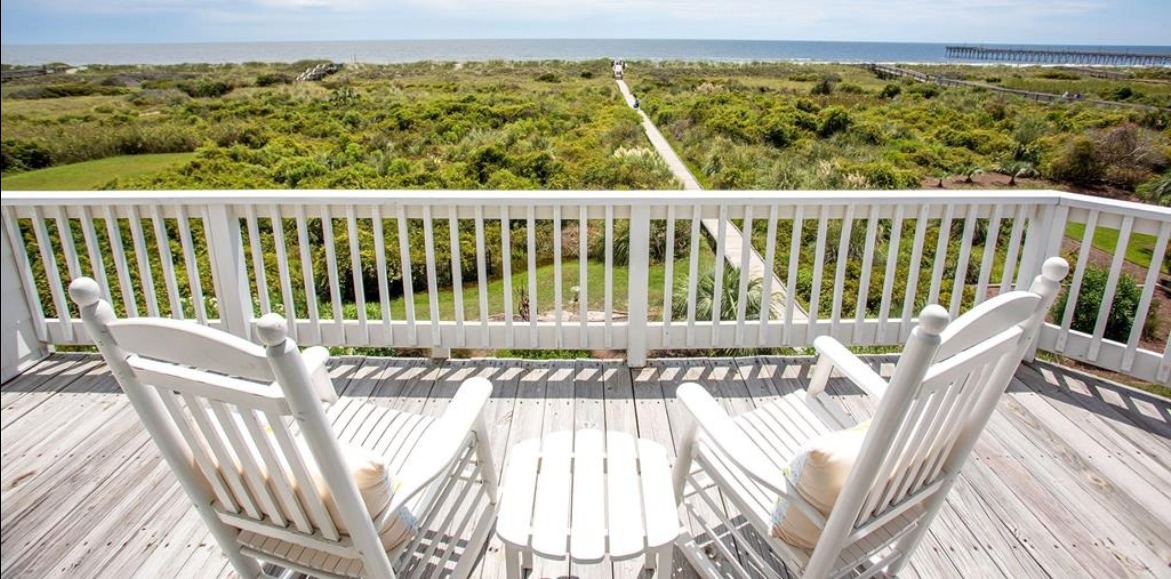 View from La Casa Blanca West | Sunset Vacations
Finding the best Sunset Beach rentals isn't hard, as long as you book early and think ahead about what you need in a beach rental. Whether you are searching for a pool, oceanfront, dog-friendly, or condo, odds are great that you can find it here in Sunset Beach. One of the cutest little beach towns on the east coast! Happy planning!
CONTACT SUNSET VACATIONS
401 South Sunset Blvd.
Sunset Beach, NC 28468
1-800-331-6428 (Reservations Only)
(910) 579-9000
E-mail:
[email protected]
Comment on this post!