---
How to Be Amazing and Respect Wildlife on Your Beach Vacation
Posted On Monday, November 28, 2022
---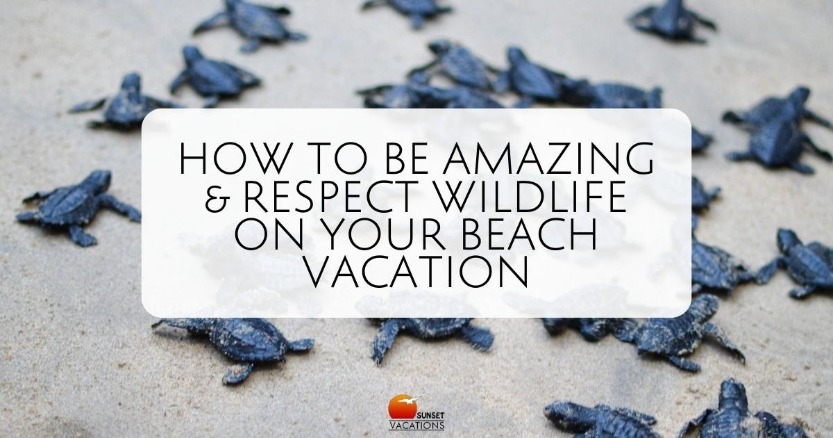 Help Animals and the Planet on Your Beach Vacation
Sunset Beach is gorgeous because of its natural wild beauty. Locals take pride in keeping the beaches and natural areas in pristine condition. It ensures everyone can enjoy it year after year, especially the wildlife!
You can join in by having the same mindset when you visit. Here are some great tips on how you can respect wildlife and nature during your stay at a beach vacation rental. Share these with your kids so they can learn how to keep natural habitats in pristine states for generations to come.
Learn More About the Area and the Ecosystem
A great way to start is to learn about the nature area you are visiting. The Museum of Carolinas is perfect for learning about eastern North Carolina. You can learn important and fun facts about the ecosystems all around you. Understanding plants and animals will help you feel more connected and part of the natural community.
When you feel connected, it helps you know how to respect it. You can avoid causing harm or destruction to wildlife, plant life, and water systems. It makes you super awesome. You are being respectful not only to nature but also to those who come after you who also want to enjoy it.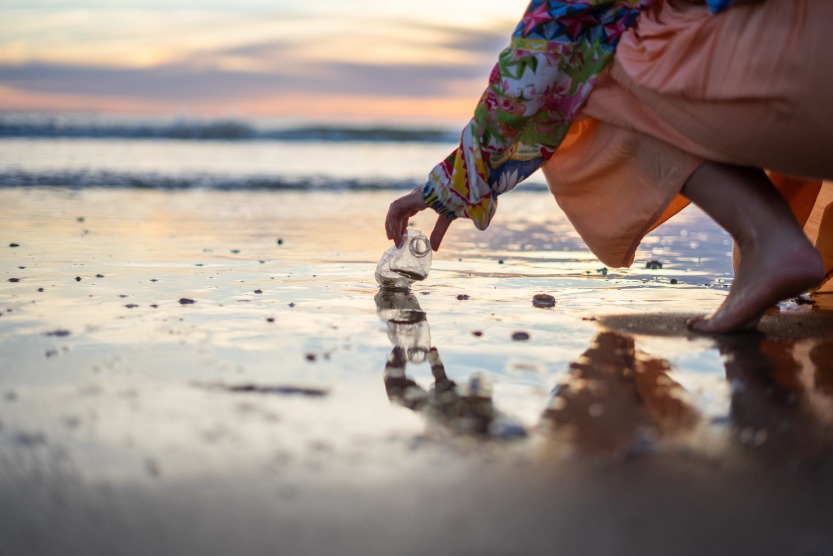 Clean Up Trash and Save Lives
Clean up after yourself and save lives. The "leave no trace" philosophy means that whatever you take with you outdoors, you take home. It includes trash, cigarette butts, plastic cups, and bottles, clothing, and everything else. Some will even argue that if you see other trash people left behind, pick it up. It is not fun picking up people's trash, but you help save the animals and environment when you do.
No one wants to sit near other people's trash, and we do not like seeing it on wildlife. There are countless stories of
Problems Plastic Pollution Creates for Wildlife in the Ocean
. Like, birds getting tangled up in plastic or swallowing it. Or stories about sea life so tangled in fishing nets and line it takes their life. Check out this 3–4 minute video from Salt Strong. You will learn how long it takes different kinds of trash to break down, and some items will shock you!
Ocean Today has another great short 1:33-minute video, Trash Talk. If you watch it, you know how plastic trash creates problems. This video is great for younger kids. It will help them learn why it is necessary to put garbage in the appropriate receptacles. It is a great habit to get into wherever you are and sets a great example for others.
If you would like to know more about this crisis, Plastic Pollution Affects Sea Life Throughout the Ocean is a great article. It outlines how this plastic trash even ends up on our dinner plates!
Give Wildlife Plenty of Space
Social media posts about saving wildlife make it tempting to interact with animals. It is becoming a big problem for some. It might seem innocent at first. But if crowds of people are bothering these animals every day, it affects their ability to survive.
If you are not a trained expert, give wild animals their space. The only exception is if it is an emergency, and you think you can help. To learn more, read 7 Ways to Safely Watch Wildlife.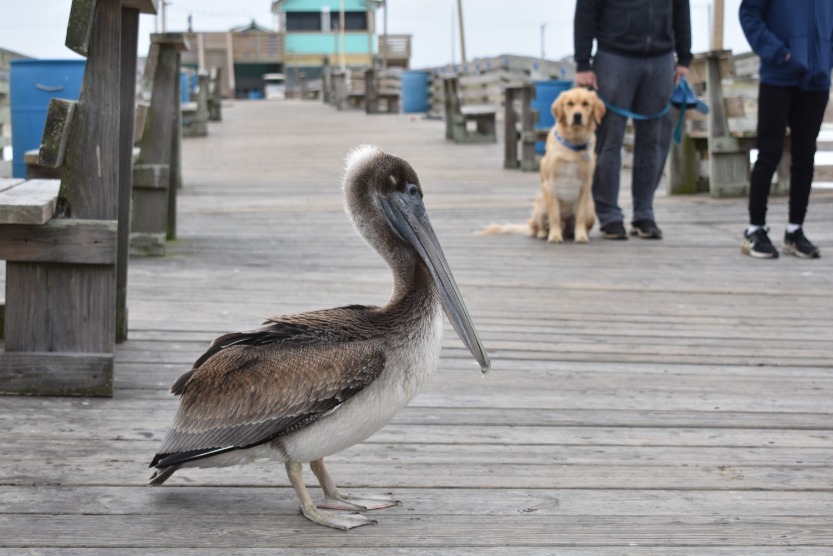 Don't Feed or Interact with Wildlife
It is super important that we respect wildlife by not normalizing human interaction. Not feeding helps animals understand not all humans are awesome like you.
There are other reasons why you should not feed wildlife. Some human food is not healthy for them and can make them sick or die. Feeding them can also cause aggressive situations that turn out bad. Even if your experience goes well, it might not so much for the next person.
Call Local Authorities or Professionals
If you come across sick or injured wildlife, the best thing to do is to call local authorities. Contact them through their non-emergency phone number. They can come to your location and help or help you locate the right place to call. Like, animal control or wildlife rescues.
Be a Leader in Your Community
Be a leader! Teach this to your friends, family, and community. The best way to do that is to lead by example! If you see people doing things that harm or endanger wildlife or habitats, try to educate them. Be friendly about it. They might not know better. In a bad situation, do not be afraid to ask for help. Call the police in the area and ask them to mediate the situation.
Stay with Us on Sunset Beach!
Enjoy the beach and all the beauty it has to offer. Sunset Beach is one of the most beautiful beaches on the east coast. We have fabulous vacation rental properties perfect for a holiday vacation for you and your whole family. Feel free to contact us with any questions about planning your vacation to Sunset Beach. We would love to have you stay with us!
Do you Want to support Sunset Beach's local shops?
Check out our blog on some fun places to go!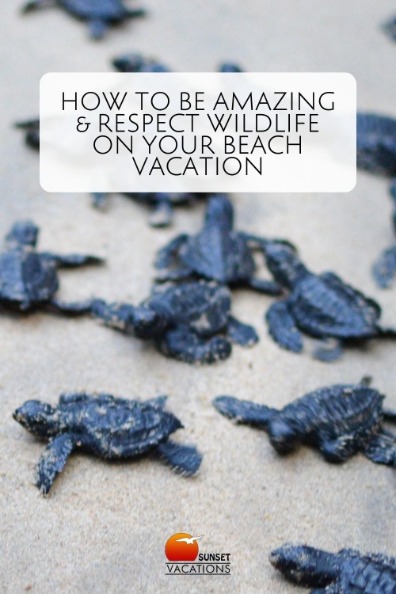 Comment on this post!