---
Get Creative and Fun Exploring These 6 Art Galleries Around Sunset Beach
Posted On Monday, October 30, 2023
---
As autumn leaves start to fall, the artistic spirit around Sunset Beach, NC, begins to rise. The area boasts many art galleries, each with its unique charm and style. It's a haven for art lovers and enthusiasts looking to explore the vibrant local art scene, and fall is the perfect time to enjoy art culture.
And what better way to delve into the creative aura of Sunset Beach than staying close to these artistic venues? With just a short drive from your cozy vacation rental, a day of art exploration awaits!
North Myrtle Beach Art Gallery
Wolf Creek Gallery
Delve into a rich tapestry of Native American art at Wolf Creek Gallery. This unique shop has been a cherished spot for locals and visitors for many years. With a diverse collection of authentic Native American art pieces, handcrafted jewelry, and unique gifts, each visit offers a glimpse into the vibrant and enduring Native American traditions.
Calabash Art Galleries
Sunset River Gallery
Embark on an artistic adventure at the Sunset River Gallery. Whether you're immersing in a pottery class, a painting workshop, or exploring local and 20th-century art, there's a piece of creativity awaiting everyone. This gallery is a hub for both appreciating and creating art, offering instructional sessions for all skill levels amidst a vibrant collection of contemporary art, pottery, and jewelry.
Calabash Art and Curios
This quaint spot in Calabash is a treasure trove for art enthusiasts. With a rich collection of paintings, pottery, and woodwork by local artists, it offers an authentic taste of Calabash's vibrant art scene. Additionally, an eclectic selection of wines and family portrait services add a unique charm to your visit, making Calabash Art and Curios a must-see.
Little River Art Gallery
Pirate Treasure House
Anchored in the historic village of Little River, the Pirate Treasure House is a treasure trove of pirate lore and maritime artistry. Owner Richard Deegan crafts exquisite wood carvings and paintings, many echoing the pirate theme. Amidst a sea of nautical decor, pirate-themed items, and unique art, you'll find yourself on a whimsical voyage through the adventurous tales of the high seas.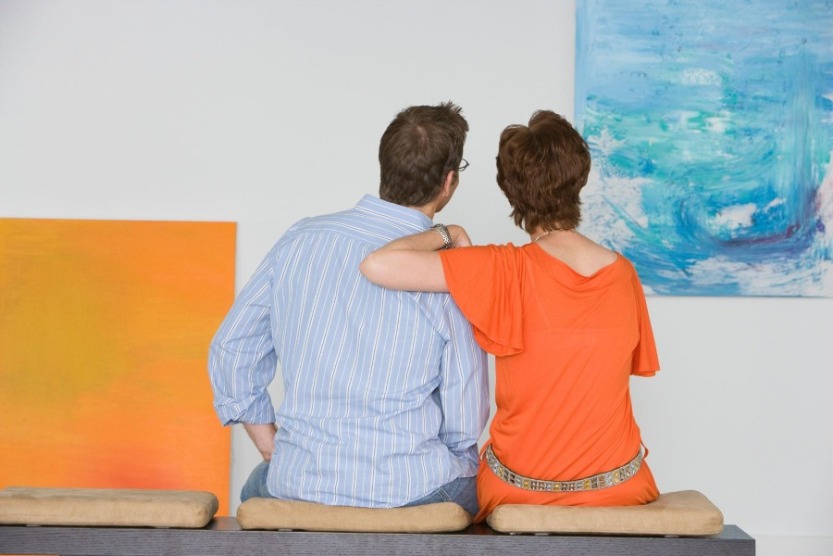 Ocean Isle Beach Art Gallery
Little Art Studio
Get your hands busy in a whirlpool of creativity at Little Art Studio. The studio's relaxed setting is perfect for engaging in pottery, mosaics, and self-guided canvas activities. Choose from a variety of bisque ware pieces for pottery or explore over 100 design templates for canvas painting. The mosaic section invites you to pick a surface and get creative with glass tiles, all in a fun and supportive environment.
Sunset Beach Art Gallery
Islands Art and Bookstore
Find solace in the serene ambiance of Islands Art and Bookstore. Discover high-quality Giclée Prints by local artists and feel the beachside tranquility as you peruse through the collections.
The above galleries provide a visual feast of diverse art and offer interactive experiences to engage with the artistic culture of these quaint coastal towns. Also, the Myrtle Beach Arts & Gallery Trail, spanning 60 miles of coastline, features over 100 locations, including galleries, museums, and public art pieces, making it a comprehensive journey through the local art scene. It's an excellent idea for a day trip if you'd like to explore art!
Exploring the art galleries around Sunset Beach, NC, offers a journey into the heart of the coastal Carolinas. As you meander through quaint towns, each piece of art narrates tales of rich culture and vibrant history. At day's end, a cozy beach vacation rental awaits you for ultimate comfort and relaxation. Sunset Vacations provides the ideal haven to rest, reminisce, and revel in the artistic spirit of Sunset Beach. We invite you to check our available vacation rentals for an ultimate fall getaway with your family to Sunset Beach!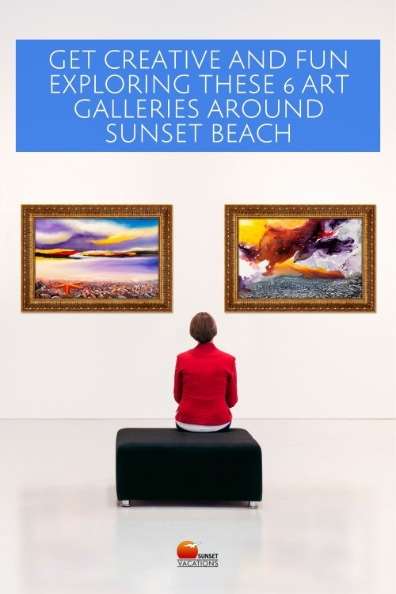 Looking for a great getaway this fall?
7 Tips for a Last-Minute Fall Getaway to Sunset Beach, NC.
Comment on this post!