---
Get 5 Delicious East Coast Fall Recipes You'll Love
Posted On Monday, November 20, 2023
---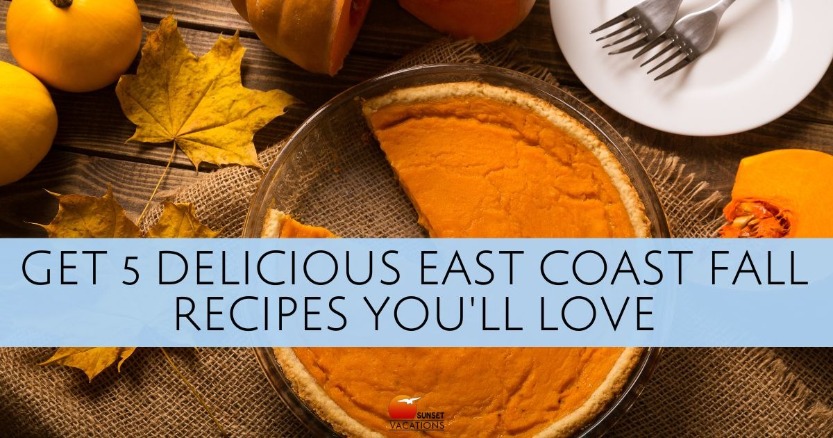 As the vibrant leaves begin to paint the landscape in hues of amber and crimson, the East Coast, particularly the charming areas around Sunset Beach, becomes a haven for food enthusiasts. The fall season brings an array of delicious recipes that reflect the rich culinary traditions of the East Coast. At Sunset Vacations, every vacation should be a journey of exploration, not just of places but also of flavors. So, let's dive into some mouth-watering fall recipes you can try this holiday season!
1. Classic New England Clam Chowder
Nothing says East Coast like a steaming bowl of New England Clam Chowder. This creamy soup, loaded with clams, potatoes, and onions, is a staple in coastal kitchens. The key to a great chowder is fresh clams, a touch of thyme, and a hearty base of cream and potatoes. After a day exploring Sunset Beach's serene landscapes, this chowder is the perfect comfort food.
Main ingredients
Fresh clams
Bacon
Vegetables
Seasonings
Half and half
Get the full New England Clam Chowder recipe.
2. Maryland Crab Cakes
Maryland is famous for its crabs, and their crab cakes are a must-try fall delicacy. They are made with fresh crab meat, a blend of seasonings, and just enough filler to hold them together. These crab cakes are a celebration of the sea. Various side dishes go well with this dish, like cornbread, salad, baked potatoes, and more!
Main ingredients
Crab meat
Mayonnaise
Old Bay seasoning
Egg
Dijon Mustard
Get the full crab cake recipe.
3. Pumpkin Pie
Pumpkin pie is an indispensable part of any East Coast fall menu. It's a holiday tradition made from sweet, spiced pumpkin filling in a flaky crust. You can make this recipe from scratch or use canned filling as well. Whether you're enjoying a slice after a day of beachcombing or as a treat in your cozy vacation rental, pumpkin pie brings the essence of fall to your table.
Main ingredients
Eggs
White and brown sugar
A mix of spices
Pumpkin
Heavy cream
Get the full pumpkin pie recipe.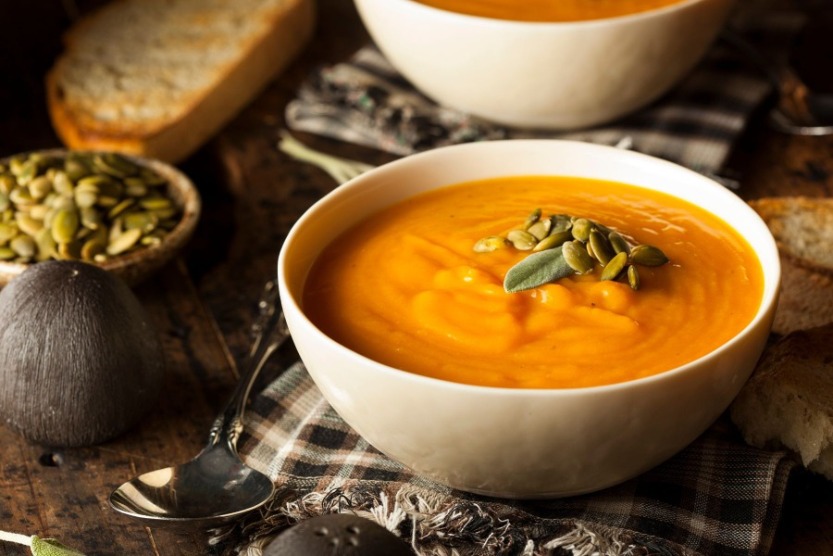 4. Roasted Butternut Squash Soup
With its sweet, nutty taste, butternut squash is a fall favorite. This roasted butternut squash soup, blended with a hint of apple and a dash of cream, is both nutritious and comforting. It's an excellent starter for a holiday dinner or a warming lunch after exploring the scenic views of Calabash.
Main ingredients
Butternut squash
Shallots
Cloves
Maple Syrup
Vegetable Broth
Get the full butternut squash soup recipe.
5. Apple Crisp
East Coast apples are the stars of this simple yet irresistible dessert. Apple crisp combines the tartness of apples with a sweet, crunchy topping. It's the perfect way to end a festive meal, especially with a scoop of vanilla ice cream. Enjoy it while lounging in one of our beachfront properties for the full effect of ultimate luxury.
Main ingredients
Tart apples
Brown sugar
Flour
Oats
Butter
Get the full apple crisp recipe.
These recipes are a mere glimpse into the rich culinary tapestry of the East Coast during fall. Whether a seasoned chef or a curious foodie, trying these classic dishes will add a delicious dimension to your holiday experience.
And remember, the best way to enjoy these fall delights is in the comfort of a home-like setting. Sunset Vacations offers a range of vacation rentals that provide the perfect backdrop for your culinary adventures. Book your stay with us and immerse yourself in the flavors and beauty of the East Coast this fall season.
Explore art galleries near Sunset Beach to inspire your creativity!
Get Creative and Fun Exploring These 6 Art Galleries.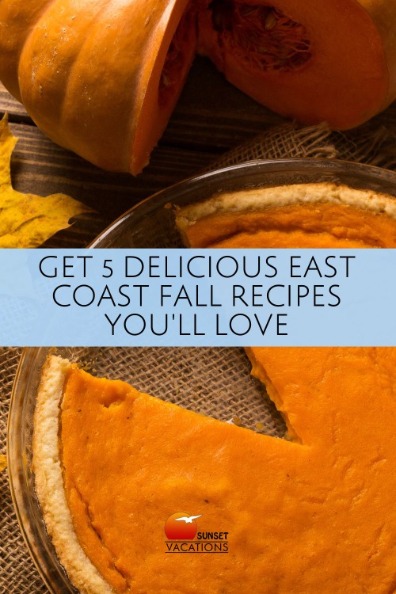 Comment on this post!