---
Everything You Need to Know About the NC Oyster Festival
Posted On Monday, September 13, 2021
---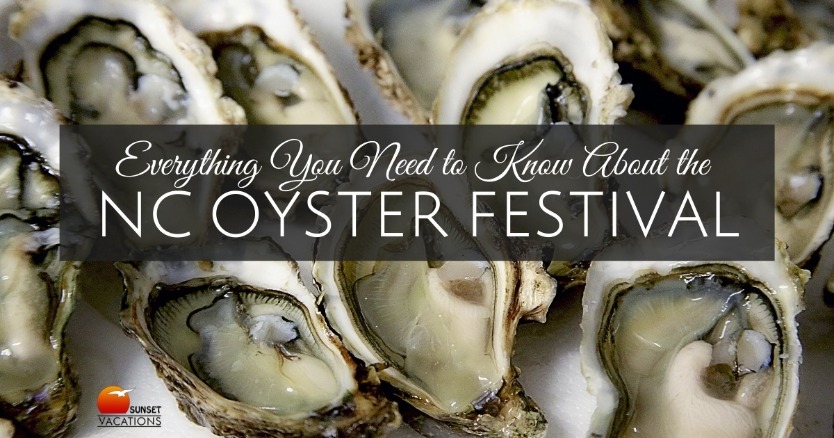 2021 is the 40th Annual NC Oyster Festival!
This blog will tell you everything you need to know about this long-standing tradition. When to go, what to do, what to bring (and what to leave at home). Did you know that they have a variety of contests, including Oyster Shucking? There are also several talented bands performing throughout the day both Saturday and Sunday. No matter when you arrive, you are sure to be greeted with great music, fun events, plenty for the kids to do, and of course - delicious food.
Now, book yourself a local rental, get your packing list in order, and we hope to see you there!
Festival Details:
Dates: Saturday, October 16th (9-6) & Sunday, October 17th (10-5)
Place: Mulberry Park; 123 Mulberry St, Shallotte, NC 28470
Admission: $5 (CASH ONLY) - Kids 12 and under are free!

Restrooms: Portable Potties will be placed around the event
Parking: There will be 3 parking lots around the festival, and a FREE shuttle running all day long. Check here for details.
Pets: Please leave your pets at home!

Questions? Contact Jessica at 910.754.6644 or [email protected]
Calendar of Events:
Saturday 9:30AM – 12:00PM: Terry Douglas Band - A mix of classic country, honky-tonk, and old school rock & roll.

Saturday 11:00AM - Oyster Eating Contest
Saturday 12:30PM – 3:00PM: Ace Party Band - Top 40's variety band

Saturday 2:00PM - Oyster Shucking Contest

Saturday 3:30PM – 6:00PM: Jim Quick & the Coastline - "The sound of historical Southern music"

Sunday 11:30AM – 2:00PM: Darrell Harwood - A must see High – Energy Good ole Country Boy Party.

Sunday 1:00 - Oyster Stew Cook-Off
Sunday 2:30 PM – 5:00 PM: Gary Lowder & Smokin' Hot Hot Smokin'…… blues and soul!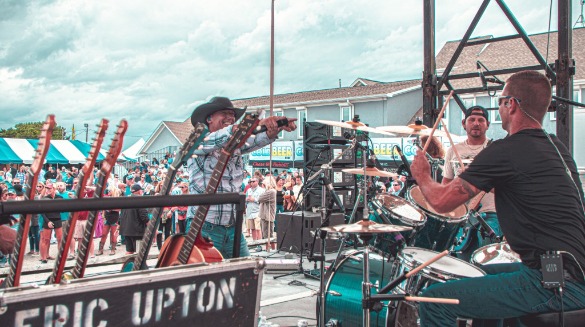 More tips for a great day:
🦪 Bring a chair so that you can stake out a spot to enjoy the live music.
🦪 Make sure you have cash since credit cards are not accepted for admission. Don't worry, the kids are free.
🦪 Bring hand sanitizer. There will only be port-a-potties available.
🦪 Same day re-entry is permitted. Make sure to get a stamp on your way out at either gate.
🦪 Coolers and outside food/beverages are NOT permitted at the Festival. The Festival offers a wide variety of food & drinks.
🦪 Don't forget sunscreen.
The Carolina Coast is famous for Oysters once fall rolls around. Come be a part of the celebration. Don't worry if you can't make it to Sunset Beach while the NC Oyster Festival is happening. You can try delicious oyster dishes any time of year at one of our local restaurants. Check our blog for some recommendations: Where to Eat the Best Seafood in Sunset Beach, NC.
Comment on this post!