---
Delight Your Family's Tastebuds with These 3 Cool Summer Salads
Posted On Monday, August 21, 2023
---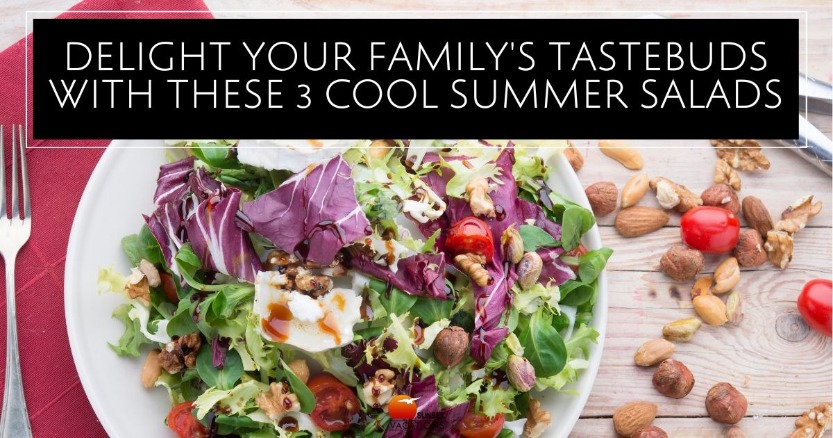 As the days grow shorter and the start to cool, there's no better way to savor the last moments of summer than by enjoying delicious salads and refreshing drinks on your beach vacation. Enjoy some. Join us as we explore mouthwatering salad recipes and cool drink ideas that will elevate your beach vacation.
Tomato and Watermelon Salad
To make a refreshing Tomato and Watermelon Salad, follow these six simple steps:
Start with slicing a variety of different tomatoes into small wedges.
Slice the watermelon into smaller pieces and add them to the bowl with the tomatoes.
In a different bowl, blend olive oil, lemon juice, salt, and pepper to taste.
Pour the dressing over the tomatoes and watermelon, gently tossing to coat.
Allow the salad to sit so the flavors can meld together.
Serve the tomato and watermelon salad, and enjoy!
Visit this link to get the recipe.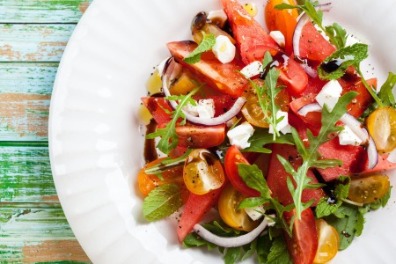 Grilled Peach and Burrata Salad
To make a delicious Grilled Peach and Burrata Salad, follow these simple steps:
Preheat your grill to medium-high heat and prep as needed.
Then wash the peaches, cut each in half, and remove the pits.
Add olive oil and a pinch of salt and pepper to the open sides of the peaches.
Grill the peach halves on each side for 2-3 minutes or until grill marks appear.
Once done, set the peaches aside and let them cool.
Arrange the grilled peach halves on a plate with burrata cheese, arugula, and prosciutto.
Add the balsamic glaze and sprinkle with chopped pistachios.
Serve the grilled peach and burrata salad immediately, and enjoy!
You can visit this link for the full recipe.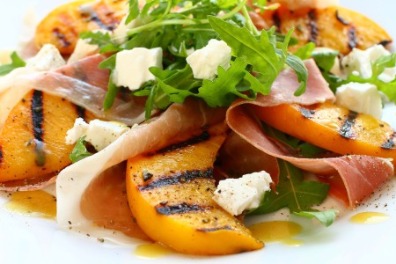 Grilled Chicken Salad with Strawberries and Spinach
To make a flavorful Grilled Chicken Salad with Strawberries and Spinach, you can follow these simple steps:
Preheat your grill to medium-high heat.
Season chicken cutlets with salt and pepper.
Grill the chicken for 4-5 minutes until thoroughly cooked.
Then remove it from the grill and set it aside.
In the meantime, combine fresh baby spinach, sliced strawberries, and any other desired ingredients like onions, goat cheese, or sliced almonds.
Then cut the grilled chicken into bite-sized pieces and add it to the salad.
Whisk the dressing ingredients in a bowl to make the dressing, which you can find in the link below.
Add to the salad and toss gently to coat.
Serve the grilled chicken salad with strawberries and spinach immediately, and enjoy!
For the full recipe, you can visit this link.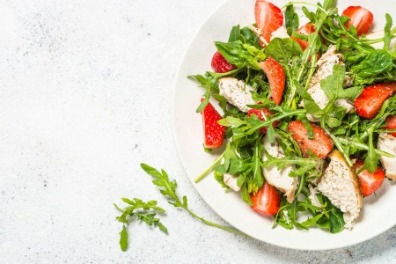 Cool Down with Refreshing Drinks
Here are five fabulous summer drink recipes to enjoy with your salads!
Lavender Lemonade
This refreshing and healthy drink combines the floral notes of lavender with the tanginess of lemonade. Add a little sugar or substitute sugar, sparkling water, and even a little violet food coloring for a fun effect, and you're done! You can find a recipe for Sparkling Lavender Lemonade here.
Strawberry Limeade
This fruity and tangy drink is refreshing on a hot summer day and is super easy to make. You just need a few ingredients like lime juice, sugar, water, strawberries, and mint leaves. You can find a recipe for Strawberry Limeade here.
Watermelon Juice
Fresh watermelon juice is hydrating and delicious. Simply blend fresh watermelon chunks and strain the liquid. Serve it chilled over ice. Watermelons are a wonderful summertime treat that everyone loves.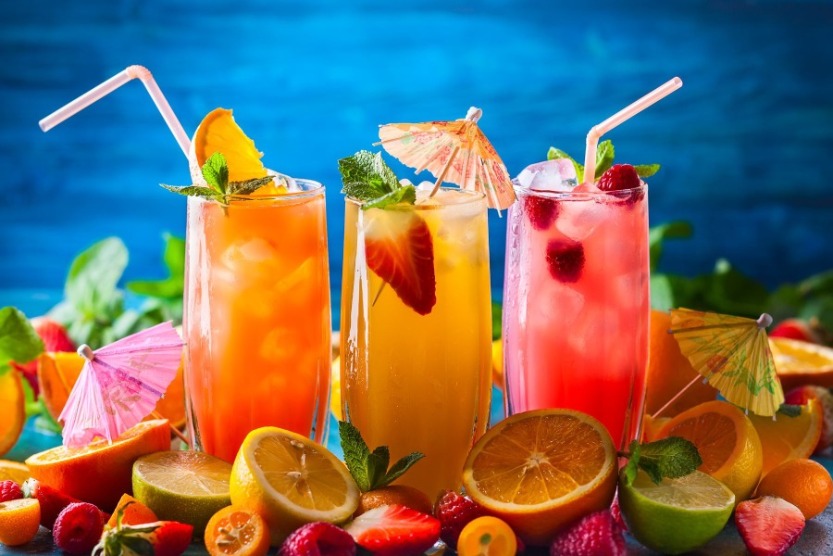 Mint Julep
This classic Southern drink is made with fresh mint leaves, sugar, and crushed ice. But this Disneyland version is fun to try, too, and your kids will love it!
Ocean Water
This blue-colored drink is reminiscent of the beach and has a tropical flavor with its coconut extract flavor. You can find a recipe for this copycat Sonic Water, also known as Ocean Water, here. Check out some variations on how to serve it and make your kids smile!
These non-alcoholic drink recipes are perfect for staying hydrated and enjoying the flavors of summer while savoring your refreshing salads on a beach vacation.
And if you're looking for the perfect beach rental to complete your summer getaway, consider Sunset Vacations. With stunning oceanfront properties and top-notch amenities, we offer the ideal backdrop for creating unforgettable memories. Visit our website, browse our beach rentals, and plan your dream vacation today!
Visit farmers' markets to get the perfect produce for your salads!
5 Farmers' Markets Near Sunset Beach.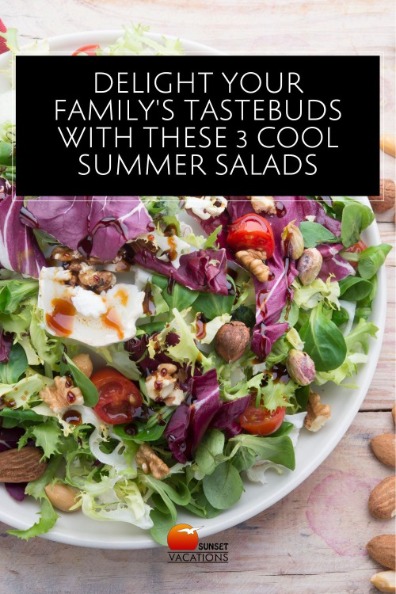 Comment on this post!