---
Bird Watching for Beginners: How to Bird Watch on Your Beach Vacation
Posted On Monday, February 13, 2023
---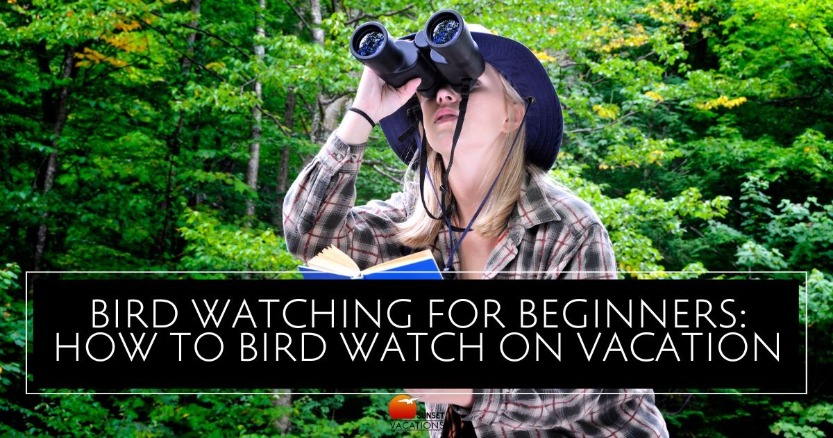 Birding 101: Bird-watching Around Sunset Beach
Learning how to bird watch, also known as birding, can be a fantastic experience for you and your family on your beach vacation. It can help keep your kids busy learning and make every spot you go to more intriguing as you learn about the many species around Sunset Beach! If you've never tried bird watching before, it is perfect for doing right at your beach vacation rental or while you're out at the beach or sightseeing.
How do I start birding as a hobby?
Getting started bird watching is one of the easiest hobbies you can start as a beginner. You can start right from your home or start on vacation. All you need is to find a good pair of binoculars, a great field guide, wear the right gear, and find a great location!
What does a beginner bird watcher need?
It's good to have everything you need when you go birding. It will be much more fun if you have a decent pair of binoculars to see them further away.
You don't need an expensive pair, but get a pair with enough magnification and a broad enough view to make it easier to watch birds as they move around.
Also, it is a lot of fun if you can catch photographs of the species you come across. You can try using your smartphone camera at first, but if you get serious about birding, a camera with a higher-powered lens will get you better images.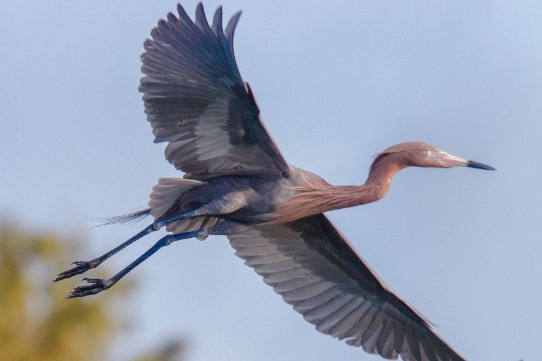 Make sure to wear appropriate clothing for the weather. Wear layers in case of weather changes throughout the day, and make sure to bring hats, jackets, sunscreen, and other items that will make it more comfortable to sit or walk for long periods. Appropriate shoes are also helpful for a more enjoyable time.
Ensure to bring snacks and water to get you through several hours of birding. And also, bring a trash bag so you can take your trash with you and help keep the habitat pristine for the birds and animals there.
How do you prepare for bird watching?
The best way to prepare for bird watching is to understand that this is a hobby that takes time to learn and may take a lot of patience if you're looking for new species to identify.
But with patience and a consistent, curious attitude, you can build a wealth of knowledge and an excellent record book of species you've identified. And if you practice and get out there enough, you might see rare species like the Whooping Crane and Reddish Egrets.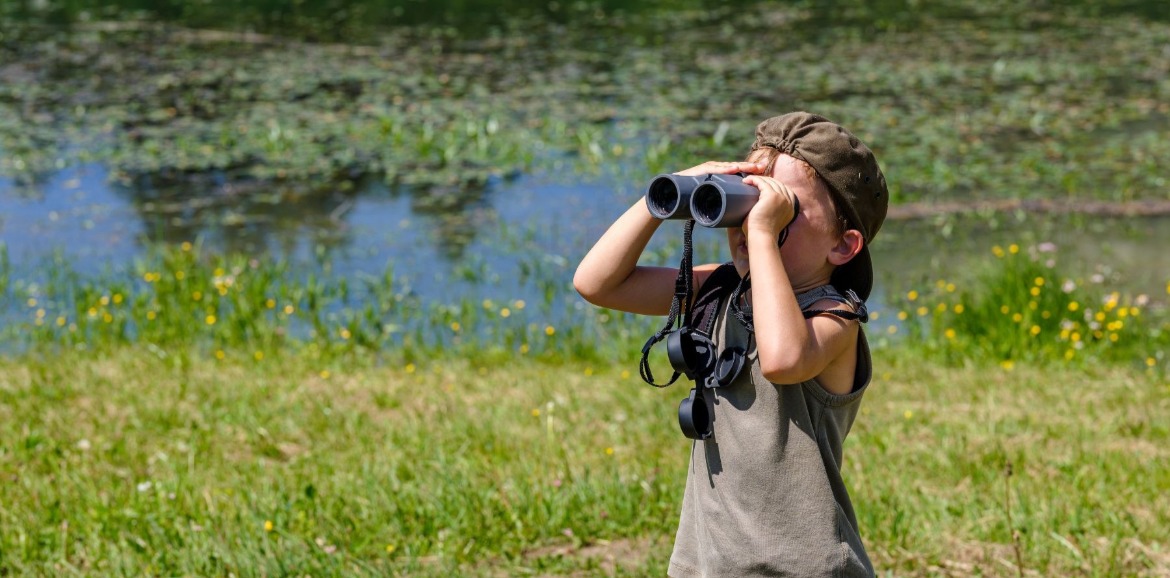 What are the rules of birding ethics?
Be respectful of wildlife and other people. Humans have a significant impact on the survival of other species. If you come across nests, especially those of protected species, only disclose these locations to wildlife officials that need to know.
Don't approach birds in their environment. Binoculars allow you to watch from a distance without infringing on their daily lives and freedom. And left undisturbed, they will act more naturally, showing you their splendor.
Refrain from using pishing, laser pointers, flashing cameras, and even clothing that attracts a lot of attention. Consider that many people may be birding like you and constantly disturbing them, so the less obvious you are, the less stressed out they are.
Don't point your camera and binoculars at other people. It can create unhappy social situations. Be respectful of others and their privacy and personal space.
Respect others' property. Only go on private property if you have direct permission.
What kinds of birds are in Sunset Beach, NC?
There are 400+ species of birds in North Carolina, and 262 of those species can be found right in Sunset Beach and Bird Island! It's a fantastic location for beginner and expert birders.
While there are too many to list, some of the species you can find are many species of ducks, geese, doves, woodpeckers, scoters, loons, and many other gorgeous and exciting kinds of birds! If you'd like a list, check out this downloadable PDF created by Taylor Piephoff for some of the birds around Sunset Beach and Bird Island!
Where are the best places to go birding in Sunset Beach?
One of the best places to bird watch is the Sunset Beach Birding Trail, which includes many points of interest where you can see tons of different species throughout the year. And Bird Island is a bird sanctuary famous for bird watching, calm waters, and gorgeous views.
Identification techniques
Field guides are essential to have, especially for beginners. Many birds, like crows and ravens, can look so similar that an untrained eye doesn't know which species is which. With a field guide, you can look up the different species and learn to identify the sometimes-small differences, so you know for sure which bird you're encountering! You can get guides that cover entire regions or are specific to your area. It might be helpful as a beginner to get a guide for the particular area you'll be in so you can build more confidence in identification.
Keeping track by taking good notes of the birds you come across will help you become better at identification. Especially if you make it a habit to use your notes as an additional resource when you're out on bird walks! Also, sharing information with others can help your mind retain the information and become part of your recordings, as other people may share good information with you too!
Phone apps can help you easily carry multiple bird field guides with you and have a collection of information and bird sounds to help identify the species you're seeing. Go to the app store on your phone and search for keywords around birding, bird-watching apps, and similar words that will help you find the best apps.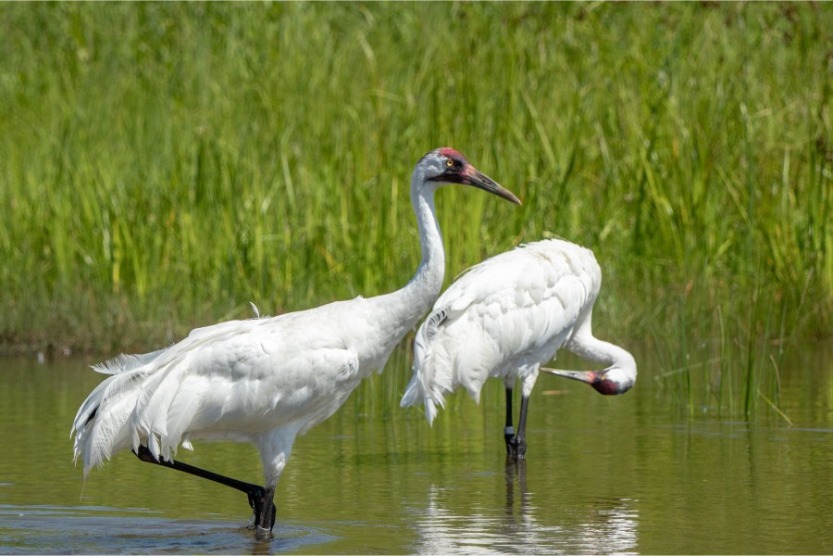 Find others who love bird-watching!
Look for local bird walks in the area and connect with others online. While bird watching can be a hobby you do on your own, if you feel like connecting with others, it can be a great way to make friends and find other people to go birding with and get the latest information and techniques that will help you have more fun!
Our vacation rentals are in some of the best places to bird-watch. Many have oceanfront views and are close to areas that attract a lot of species! It's a perfect way to spend a cozy beach vacation in Sunset Beach during the year's colder months. Check out our beach vacation rentals and book a property with us for your next vacation!
Comment on this post!