---
7 Tips for a Last-Minute Fall Getaway to Sunset Beach, NC
Posted On Monday, October 16, 2023
---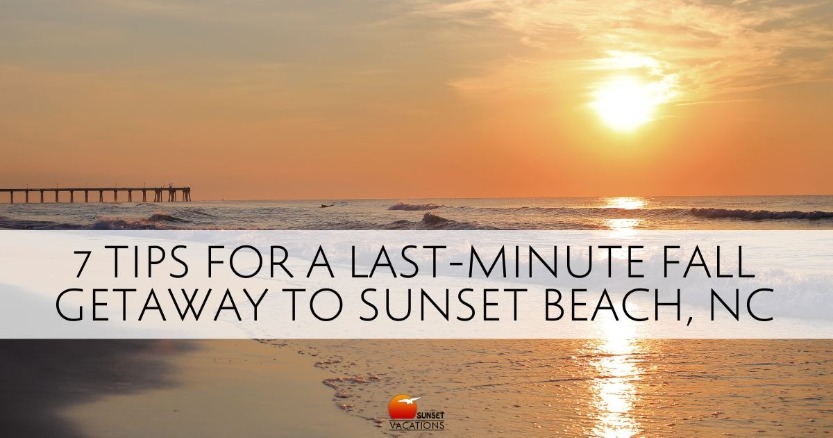 Craving a spontaneous fall adventure as the leaves change color? A last-minute fall getaway to Sunset Beach might just be the ticket. Nestled along the serene coastline, Sunset Beach unfolds a palette of autumn colors against a backdrop of tranquil sea waves. The fall season brings a quiet ambiance, fewer crowds, and a perfect escape from the daily grind.
It's the ideal place to be where you can enjoy the area without the heat, noise, and crowds. Especially if you're enjoying it in the solitude of a beach vacation rental! A fall getaway is ideal for staying close to nature and all the exciting activities awaiting you in Sunset Beach. Here's how to plan a last-minute getaway!
Last Minute Fall Getaway Essentials
Embarking on a last-minute escape requires a blend of spontaneity and smart planning. Below are some insightful tips to make your fall getaway to Sunset Beach both relaxing and exhilarating.
Weather Prep and Packing Tips
Fall in Sunset Beach is mild, with temperatures in September averaging 75°F, dipping to 65°F in October, and further to 57°F in November. It is hurricane season, so check for any hurricane-related alerts. The weather is relatively dry, yet packing a light jacket or layers for cooler evenings and an umbrella for occasional showers is a good idea. Don't forget sunscreen and sunglasses to enjoy the warm sunny days comfortably.
Choosing a vacation rental enriches your Sunset Beach experience. Unlike crowded hotels, vacation rentals provide a tranquil retreat amidst nature. Enjoy the soothing sound of waves and the freedom to savor homemade meals, all while basking in the cozy, personal atmosphere that makes your getaway unique.
A fun twist to a last-minute fall getaway at Sunset Beach is exploring local festivals. This dive into local culture lets you enjoy music, cuisine, and lively interactions. Notable fall festivals include the NC Oyster Festival in Ocean Isle Beach and the NC Festival By The Sea at Holden Beach. These events add a burst of color and community spirit to your spontaneous fall adventure.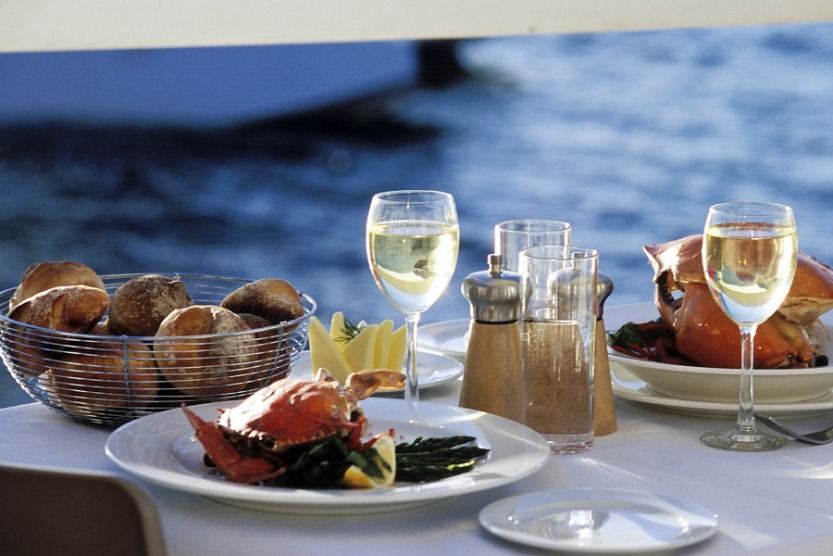 Visit the Beloved Kindred Spirit Mailbox
A heartwarming part of Sunset Beach is a visit to the Kindred Spirit Mailbox on Bird Island, just 1.4 miles from Sunset Beach Pier. This unique mailbox tradition invites visitors to share anonymous letters, unfolding heartfelt stories. The serene walk along the shoreline to the mailbox offers soothing ocean views, adding natural beauty to your spontaneous adventure.
A short drive away is the Swamp Park Eco Adventure Zip-Line Park. It has guided zipline tours and an Aerial Adventure Park perfect for adventurous spirits. For a dose of local history, the Sunset Beach Swing Bridge & Museum showcases the iconic bridge that linked the island to the mainland from 1958 to 2011. Then, nearby, the Museum of Coastal Carolina on Ocean Isle Beach delves into the region's natural history. If you're keen on exploring the cosmos, the Ingram Planetarium is a fantastic indoor attraction with music and laser shows that are enjoyable for adults and teens​.
The local cuisine, especially seafood, is a must-try while soaking up the coastal charm. Venture to Waterfront Seafood Shack in nearby Calabash for a casual dining experience with great fish at a fair price. For a family-friendly atmosphere, Ella's of Calabash and Calabash Seafood Hut are the go-to spots, specializing in traditional Calabash-style seafood. If you prefer a picturesque dining setting, Crabby Oddwaters, located on Mary's Creek, offers fresh local seafood with views of Sunset Beach and the Intercoastal Waterway​.
Allow time to simply relax on the beach, witnessing the sublime sunset views. Engage in leisurely activities like beachcombing for seashells or building sandcastles. The rhythmic sound of the waves and the cool breeze create a calming environment, perfect for unwinding and soaking up the natural beauty of Sunset Beach.
Experiencing the serene allure of Sunset Beach in the fall is incomplete without a comforting place to retire after a day of exploration. Sunset Vacations provides a variety of beach vacation rentals that cater to different preferences, ensuring a memorable and cozy stay. The proximity to the beach and local attractions makes it a preferred choice for many. Book a stay to secure your tranquil retreat as you embark on a refreshing last-minute fall getaway.
Enjoy these fall recipes on your fall getaway!
Sip and Savor These 7 Fall Delights at Sunset Beach, NC.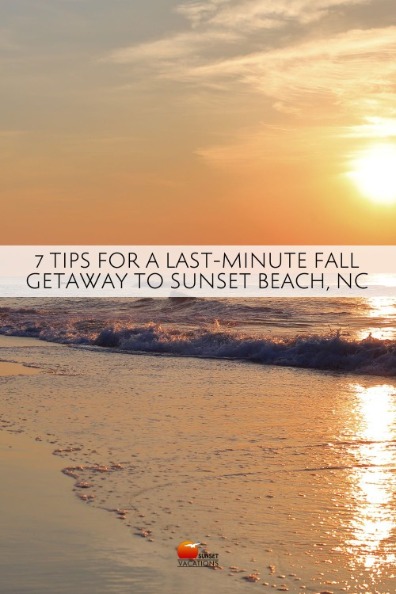 Comment on this post!