---
10 Ways to Celebrate Fall Romance on Sunset Beach, NC
Posted On Monday, September 18, 2023
---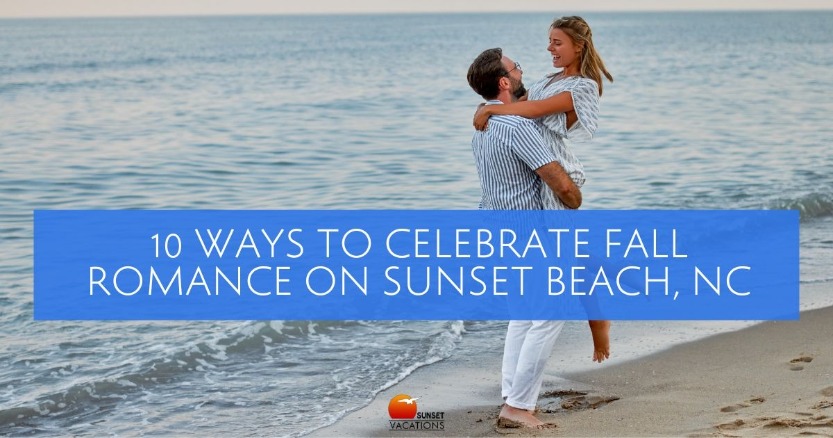 Sunset Beach, nestled on the Atlantic in the southern corner of North Carolina, is a sanctuary for couples seeking a romantic getaway. Its picturesque landscapes and rich array of activities make it a prime destination for lovebirds. Whether it's a cozy beach house rental or a sunset stroll on the beach, Sunset Beach has it all. If you're planning a romantic getaway, consider the beautiful vacation rentals in Sunset Beach, NC, for a home away from home experience.
Natural Attractions
Sunset Beach
The beach itself is a canvas of romance, with its golden sands and the mesmerizing hues of the sunset painting the sky every evening. Take a leisurely stroll, hand in hand, and let the natural beauty of the surroundings kindle a deeper connection between you and your partner. Don't forget to capture these precious moments with a memorable sunset photograph.
Sunset Beach Fishing Pier
Experience romance at its finest at the Sunset Beach Fishing Pier. This 900-foot-long pier offers a tranquil setting for couples to enjoy scenic walks, with the added delight of a small bar and grill to enjoy refreshments as you witness the sun dipping low on the horizon.
Ingram Planetarium
Add a touch of stardust to your romantic getaway at the Ingram Planetarium. Situated at 7625 High Market Street, it offers an immersive experience with an 85-seat sky theater that promises a celestial romantic experience, especially during their weekend laser music shows.
Adventure Tours
Summertide Adventure Tours
For adventurous couples, the Summertide Adventure Tours offer kayaking experiences around the Sunset Beach and Ocean Isle Beach coastal areas. The twilight tours go out at sunset and stand as a testimony to the romantic adventures that await you.
Romantic Bike Ride at Bird Island Reserve
Take a romantic bike ride to the serene Bird Island Reserve. This untouched paradise offers a peaceful retreat where couples can enjoy each other's company amidst nature, making it a perfect spot for a romantic bike ride.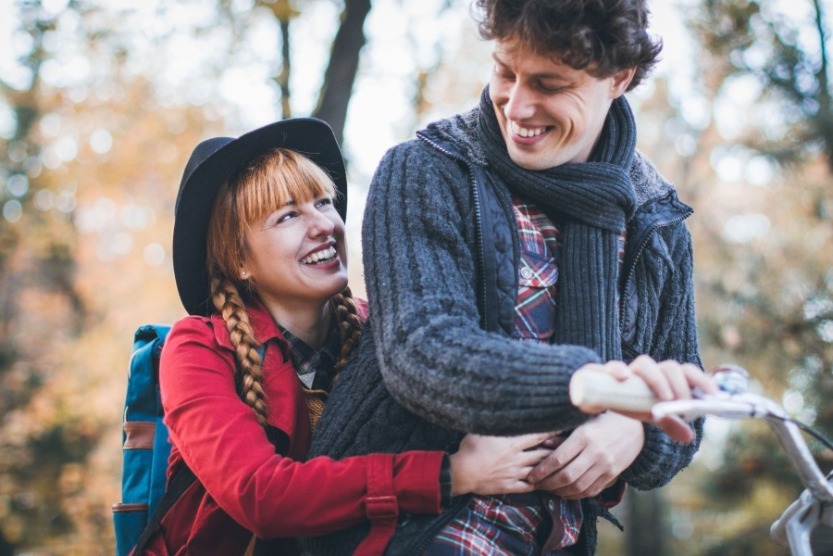 Surfing Lessons
Dive into the adventurous world of surfing with lessons from the Carolina School of Surf. It's not just a lesson but an opportunity to create joyful memories as you ride the waves together, adding a splash of fun to your romantic getaway.
Mini Golf
Add a playful touch to your romantic outing with a game of mini golf at the Tropical Adventure Mini Golf. The 18-hole course promises laughter and fun, offering a light-hearted way to enjoy each other's company.
Fine Dining
The Oyster Rock
At The Oyster Rock in Calabash, NC, you can enjoy a waterfront dining experience that promises the freshest seafood along the Calabash River. The beautiful setting and the delightful seafood dishes promise an evening of romance and delight.
Greg Norman Australian Grille
Indulge in a fine dining experience at the Greg Norman Australian Grille in North Myrtle Beach, SC. The restaurant promises a culinary journey with its Australian-style bold flavors and an award-winning wine menu, setting the stage for a romantic dinner with waterfront views.
Beach House Romance
Renting a beach house stands as a pinnacle of romantic experiences in Sunset Beach. Imagine waking up to the sound of waves, enjoying breakfast with a sea view, and having a private space just for the two of you. It offers a homey yet romantic setting, with opportunities for candlelit dinners and evening walks on the beach.
As we wrap up our romantic journey through Sunset Beach, we cannot overlook the charm and comfort that comes with renting a beach home. It not only offers privacy but sets the stage for creating intimate memories, be it a dinner under the stars on your private patio or simply cuddling up to watch a movie.
Sunset Beach beckons with open arms, promising a romantic getaway filled with love, adventure, and the cozy comfort of a home away from home. Consider renting a vacation beach home on Sunset Beach to truly elevate your romantic getaway to the next level.
Comment on this post!