---
The Best East Coast Road Trip Scavenger Hunt
Posted On Monday, May 30, 2022
---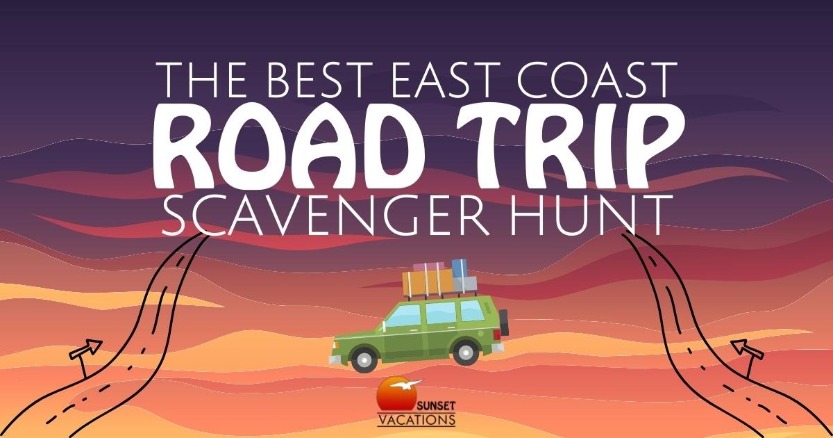 Are you taking a road trip through North Carolina?
There are certain signs, landmarks, restaurants, and animals you are sure to see! When these things start coming into view, you know you are close to your destination - Sunset Beach, North Carolina!
Living here in Sunset Beach, we get used to seeing these things every day. But for people just passing through our state, it's fun to look out for the landmarks that remind us that our vacation is about to start. Below is a printable "East Coast" scavenger hunt that you can pass out to the kids (or use yourself) next time you head this way.
Scroll to the bottom of this post for links to more fun road trip printables, all courtesy of your friends at Sunset Vacations.
Happy travels!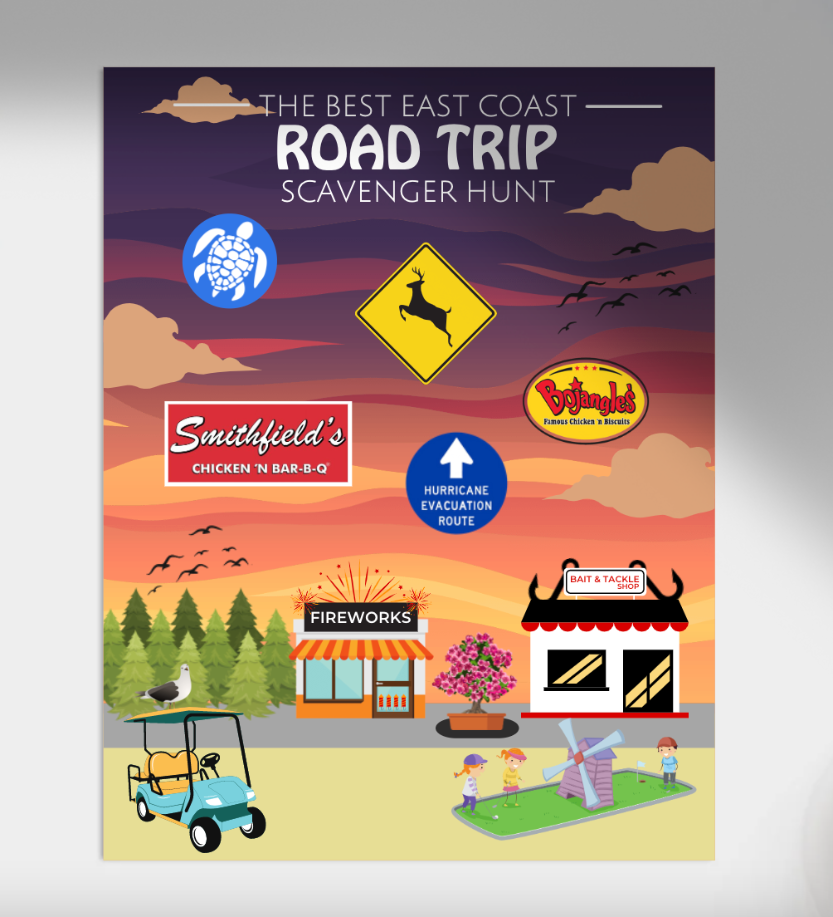 Items to find include: Bojangles Famous Chicken 'n Biscuits | "Watch For Deer" sign | Pine Trees | Mini Golf Course | Azaleas | "Hurricane Evacuation Route" sign | Smithfield's BBQ Restaurant | Bait & Tackle Shop | Seagull | Fireworks Store | Sea Turtle (in a logo, sign, mural, etc) | Golf Cart
Here are more printables for your vacation:
Are you ready to book your next Sunset Beach vacation? We are here for you. Our team at Sunset Vacations has been working hard to get all of our rentals ready for our guests! Our easy-to-use website will help you filter available homes to suit your needs.
Do you need a pet-friendly rental? Click here.
Would you like to rent homes that are close to each other, because you are traveling with another family? Click here.
Or just start with our home page, using the various filters to choose number of bedrooms and other amenities.
If you ever need any help, feel free to contact us.
Comment on this post!