---
Local Author Profile - Marybeth Whalen
Posted On Monday, May 2, 2022
---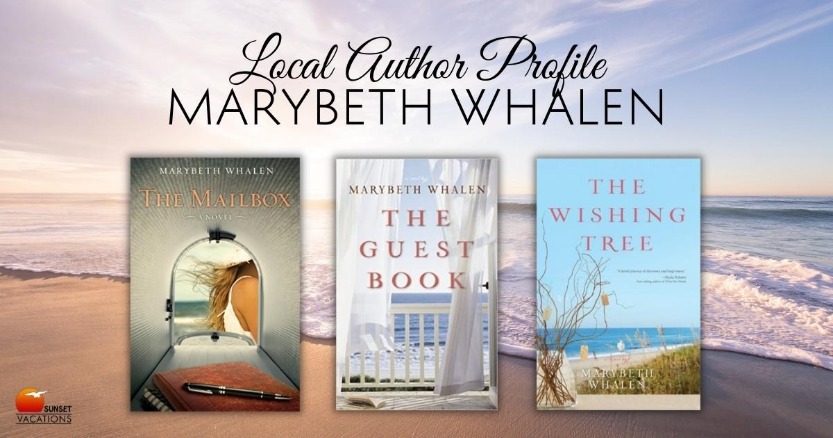 Today we will spotlight a talented local author - Marybeth Whalen!
Looking for a great beach read, inspired by Sunset Beach? Try a novel by one of our own, author Marybeth Whalen.
Marybeth and her husband, Curt, have been married for 29 years and are the parents of six children. A native of Charlotte, NC, Marybeth now calls Sunset Beach home. Below is a quick interview with Marybeth. Enjoy!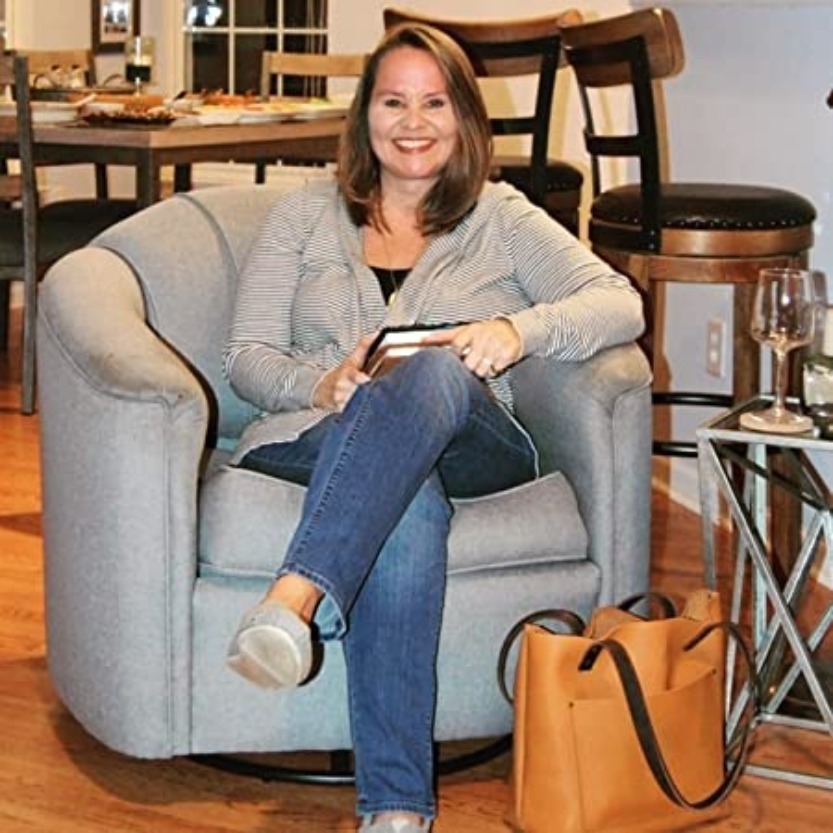 What is your personal history with Sunset Beach, NC?
"I came to Sunset Beach as a kid with a friend in 1985 -- her family was vacationing and she could take a friend. I was the friend. To say that such a random thing could change a life forever is not an understatement.
On that trip I fell in love with Sunset Beach and vowed that when I was a grownup, I was coming back with my own family.
I never dreamed I would one day call it home. But now I do!"
Why did you choose Sunset Beach as the setting for some of your novels?
"I chose it as the setting because the idea for what became my first novel, THE MAILBOX, was set around the Kindred Spirit Mailbox on Bird Island, a place I trekked to each year, year after year, as many do.
I knew the lore and mystique surrounding the place was the perfect place to center a love story, so that's what I did.

After that, the specialness of Sunset just begged to be explored further. I wrote three more novels along the same vein-- where an object/place at Sunset Beach serves as a connection point between two people over time and against all odds. When I wasn't living here, it was a way to visit the place in my mind-- and a good excuse to visit more often for "research."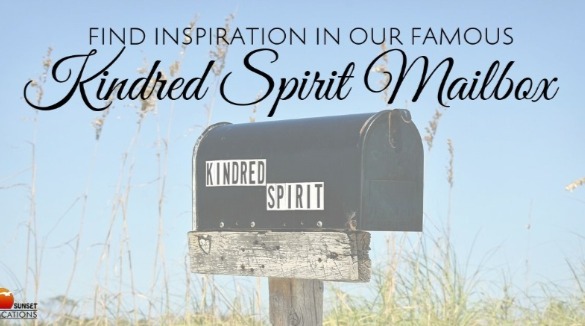 Have you ever stayed in a Sunset Beach vacation rental?
"Many times. During our broke years, my in-laws would spring for a big house and we would all come for a week. That went on for a good while (the yearly visit and the brokeness, haha). We've stayed all over the island thanks to those rentals. If anyone is reading this, if you can afford it, a week at the beach for a young family who can't do that for themselves is the best gift EVER and I am so grateful to my in-laws for providing us with that experience and those memories."
What are some of your favorite local spots around Sunset Beach?
"When I'm on the island, I have to stop in at The Sunset Beach Trading Co. to see owners John and Tracy Hobgood (my daughter also works there now-- bonus!) to see what cute things they have, buy a new sticker for my journal, and indulge in something sweet, be it pralines or ice cream.
As for restaurants, my husband and I can't go a week without eating at Grapevine Restaurant in Calabash. And as a book lover, I feel so fortunate to live close to the divine Pelican Bookstore."
Some final thoughts ...
I loved writing about Sunset Beach, but took a break to write more suburban, suspense-type books, just for something different. Now that I live here full time, my heart is longing to return to Sunset Beach as a setting for a novel. So, stay tuned ...!
Here are a few of the novels written by Marybeth Whalen. She has many more, so be sure to check out her profile on Amazon!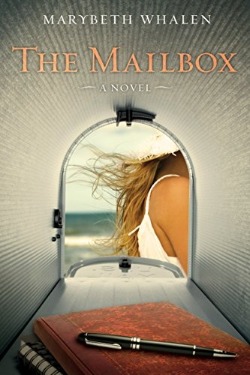 The Mailbox
"When Lindsey Adams first visits the Kindred Spirit mailbox at Sunset Beach, she has no idea that twenty years later she will still be visiting the mailbox—still pouring out her heart in letters that summarize the best and worst parts of her life.
Returning to Sunset for her first vacation since her husband left her, Lindsey struggles to put her sorrow into words.
Memories surface of her first love, Campbell—and the rejection that followed. When Campbell reappears in her life, Lindsey must decide whether to trust in love again or guard herself from greater pain."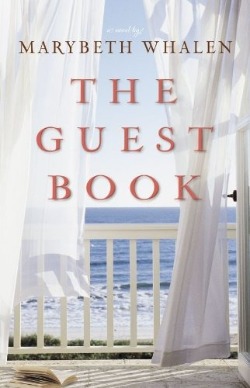 The Guest Book
"When Macy Dillon was five years old her father encouraged her to draw a picture in the guestbook of a Carolina beach house.
The next year, Macy returned to discover a drawing by an unidentified little boy on the facing page. Over the next eleven years the children continue to exchange drawings … until tragedy ends visits to the beach house altogether.
During her final trip to Sunset, Macy asks her anonymous friend to draw her one last picture and tells him where to hide the guest book in hopes that one day she will return to find it—and him."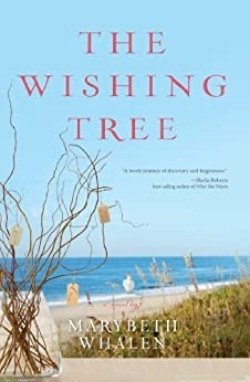 The Wishing Tree
"Savvy, determined Ivy Marshall discovers that her husband has cheated on her on the very same day her sister's perfect boyfriend proposes on national television.
When Ivy's mother asks her to return to her family's beach home to plan her sister's upcoming wedding, she decides to use the excuse to escape from the pain of her broken heart.
When her return to Sunset Beach, North Carolina, brings Ivy face to face with her former fiancé, old feelings are rekindled and she wonders if there is a future for them. "
Sunset Beach has been inspiring people for generations. The pristine beaches, the history, the wonderful people and memories made keep families and friends coming back, year after year. Whether this is your first time visiting Sunset Beach or you have been coming for decades, Sunset Vacations would be happy to help you plan an amazing beach vacation. Feel free to browse our blog for great travel tips, or start looking for a Sunset Beach rental that will host your family this year.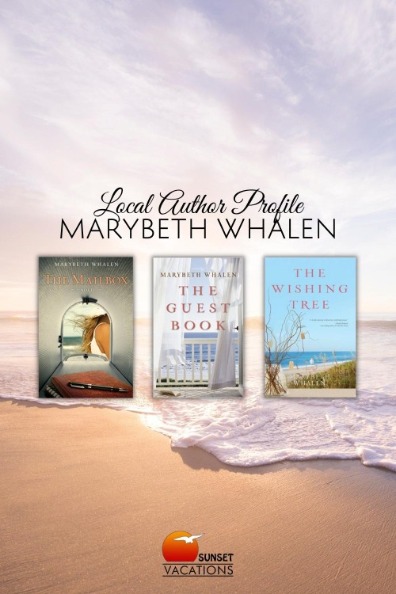 Write your own story!
Visit Sunset Beach - and make memories to last a lifetime.
Comment on this post!