---
8 Gorgeous Beauty Salons Near Sunset Beach
Posted On Monday, November 7, 2022
---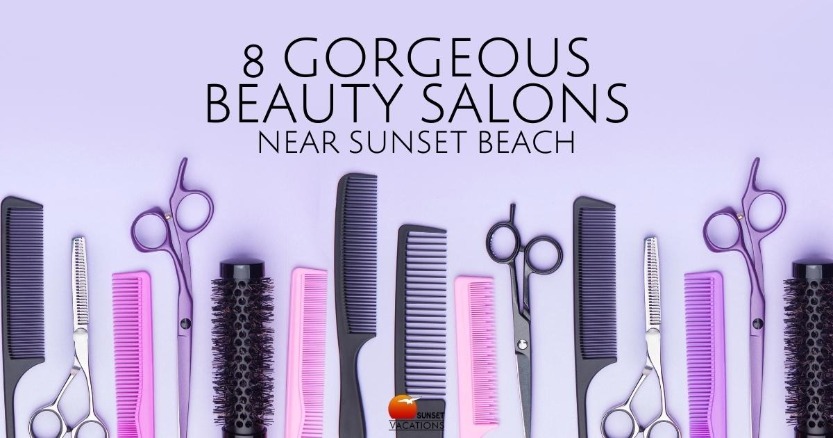 Check out some of the best salons around Sunset Beach!
It's the holiday season where family, friends, co-workers, and other social groups are getting together for festivities celebrating many different cultural traditions. It's also the time of year people have ceremonies like weddings!
If you're staying in a beach rental property in the Sunset Beach area looking to for hair, nails, brows or other beauty services for your seasonal events or special occasions, here is a list of eight amazing beauty salons near Sunset Beach!
Sunset Nail Spa
1790 Queen Anne St., #7
Sunset Beach, NC 28468
910-575-2398

Mimi Nguyen owns and manages this wonderful salon, which offers luxury nail care and many other related services. Her shop is a three-time award winner! She welcomes appointments and if time permits, she also accepts walk-ins.
Some of the services her shop offers are a full array of manicures and pedicures, vibrating massage chairs, skin treatments like paraffin wax treatments, callus treatments, sugar scrub exfoliation, and moisturizing masks.
Her shop also offers brow services, waxing, eyelash extensions, and touch-ups. If you'd like to learn more, check out her website or see her Facebook page.
Le Nails
7290 Beach Dr SW
STE 11
Ocean Isle Beach, NC 28469
910-575-0238

This nail salon specializes in beautiful nail art! Perfect to get those fun and fancy nails that look like your favorite holiday theme, or if you'd like something classy like a soft pink for a special occasion, this salon will take care of you.
This wife and husband team work together to give you the best services for manicures, pedicures, and other salon services.
Le Nails is a small local-owned company that offers a lot. Check out their Facebook page for images of their beautiful work and call to ask for more specific services. Be sure to stop by and see their salon and get those perfect beach toes!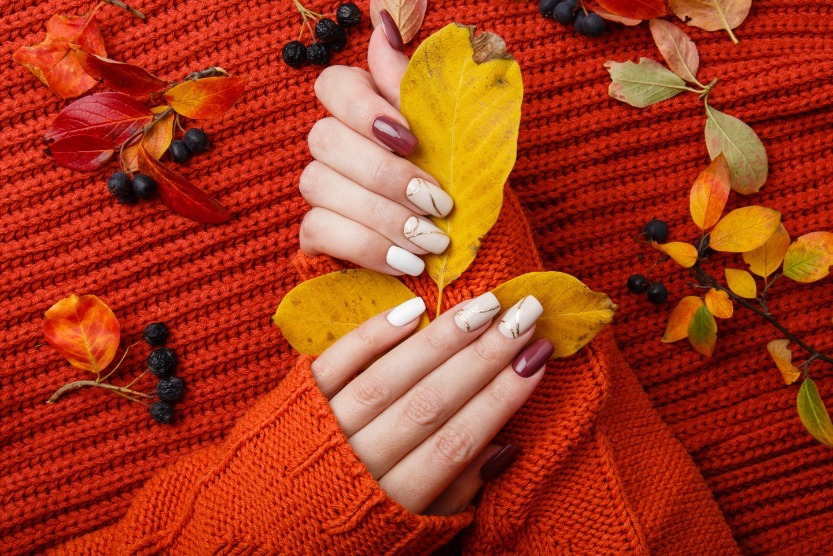 Opal Salon & Spa
1780-6 Chandlers Lane
Sunset Beach, NC 28468
910-579-6725

A full-service hair and nail salon, Opal Salon & Spa probably has any service you could need for hair, nails, brow, lash, and skin services. They have services for men and children as well.
If you need to color, cut, or style your hair for daily wear or any special occasion they offer services to fit your needs including color, highlights, extensions, and wash and styling.
For brows, lamination, waxing, shaping, and tinting is available. And you can get lash extensions to add to those beautiful brows.
Some other amazing services they offer are massage, tanning, facials, skin brightening, and even tooth gems!
To see their full and extensive list of services, check out their website or go to their Facebook page for images of their fabulous work!
Coral Tree Salon & Day Spa
6934 Beach Dr SW #5
Ocean Isle Beach, NC 28469
910-575-4422

Located in Fountain Head Landing on Highway 179, this facility is just minutes away from Sunset Beach, Shallotte, Calabash, and Ocean Isle Beach making it convenient no matter where you or your special event is located.
They offer hair services including cuts, styling, highlights, extensions, color, and bridal and special occasions. If you'd like to have a massage, you can get a couple's massage, Swedish, hot stone, or a deep tissue massage. Skincare treatments include anti-aging, exfoliation, hydrating facials, and LED light therapy.
If you need formal makeup services or facial waxing, they offer these services as well. They offer just about every service you could want.
The owners have years of experience and continually work to learn new techniques to keep you looking your best for whatever special events are happening in your life.
For more information check out their website and Facebook page. Take a day to get some stress relief and feel beautiful.
Hi Lites Salon
925 Seaside Rd. SW #8
Ocean Isle Beach, NC 28469
910-579-2899

If you want high-end services in an easygoing atmosphere, you will love this salon. The stylists here truly make getting your hair done an enjoyable experience.
You will walk out not only feeling amazing about your hair, but you'll probably find a little extra spring in your step just from being around their wonderful energy.
They predominantly focus on hair services such as cuts, color, and styling for special occasions, and that means they're really good at what they do.
Check out their Facebook page for more information and to see the images of their gorgeous hair creations perfect for weddings and special events!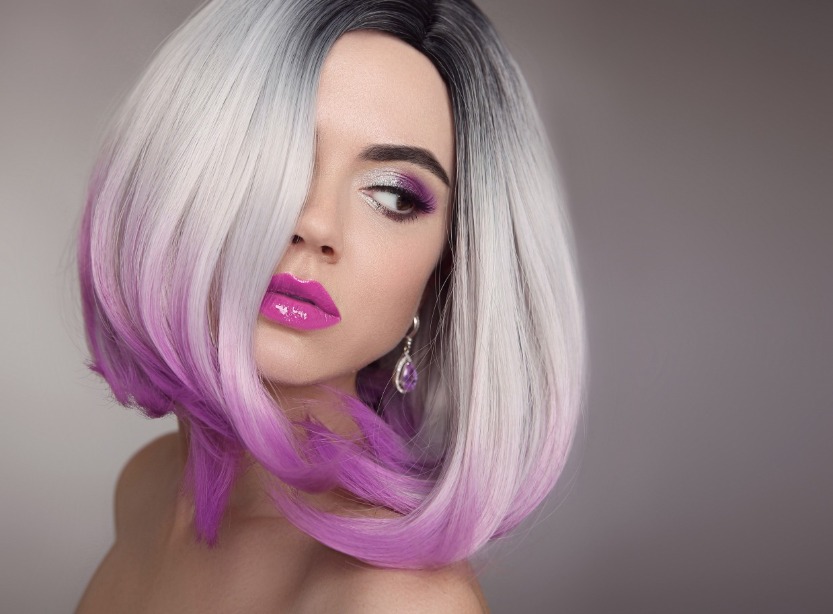 The Lion's Mane Salon
1051 Burge Dr.
Sunset Beach NC 28468
910-579-6077

A local landmark in the community, this salon has been around since 1979 when the original owner, Wanda Canady first opened for business. Now her granddaughter, Kayla Canady, has taken over the shop.
Kayla graduated from Brunswick Community College and has been licensed for three years. She especially loves doing fashion colors, so if you want to try something bright and fun, check out her photos on Facebook and book an appointment with her.
She offers haircuts, styling, and coloring. Other services she offers are tanning sessions and face waxing. We're sure you'll enjoy her expertise that runs in the family!
Holliewood Brows & Beauty
10140 Beach Dr. SW
Unit 4
Calabash, NC 28467
843-999-3955

Owned by Hollie Vatcher and working with her husband Cole, they specialize in several niche beauty services. Hollie is a makeup artist and licensed esthetician. She is certified in several services including microblading, power and nano brows, as well as brow tattoo removal and lash line enhancement.
They offer services for brows, lashes, bridal and special event makeup, and special effects makeup. If you need permanent makeup removal, they offer tattoo removal services.
A newer service they offer is scalp micropigmentation. In July 2022 Cole received extensive training in Scalp Micropigmentation to offer this service to people who have suffered from hair loss or are still currently suffering from hair loss. He is currently working to grow his clientele so if you're interested, check out his service!
To see images of their work and learn more about them check out both their website and Facebook page to learn more.
Totally Chic Salon
9188 Beach Drive
Calabash, NC 28467
910-579-1035

If you love Aveda, this hair salon will delight you with its professional services. They will lavish you with Aveda Rituals like offering you some of their delicious tea, a warm aromatic towel, hand, neck, and scalp massages, aromas to refresh you, or a quick makeup touch-up if needed!
With their amazing hair products and salon stylists, you will surely walk out of this salon feeling like a million bucks. You can get hair color, cuts, therapy, extensions, perms or texture, styling for daily or special events, facial hair removal and eyebrow shaping.
They also offer a full line of Aveda hair products you can purchase during your appointment or on their online store.
Enjoy Yourself!
Going to the salon to get fancy is an excellent way to have more fun in your life. Take a friend or a family member and make it a day with lunch afterward.
It's great for self-care and building confidence when you feel good about yourself, whether you're at the beach or going to an amazing life event or holiday festivity.
Sometimes even getting your nails done is perfect for sitting around your beach rental and enjoying a good book! Who says your nails shouldn't add to that joy?
Need a Photographer for the holidays or a special event?
Check out some of the best near Sunset Beach!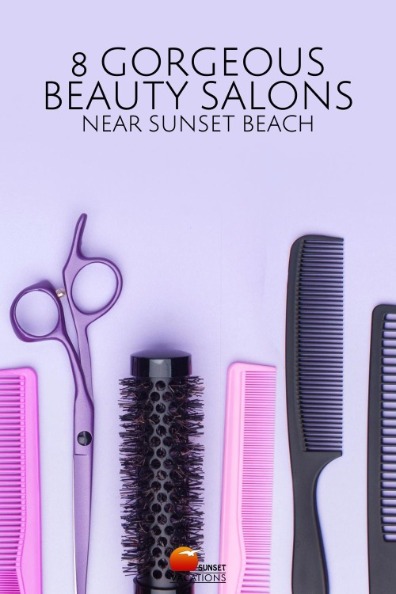 Comment on this post!