---
5 Events to Catch in Stunning Sunset Beach this Spring
Posted On Monday, February 12, 2018
---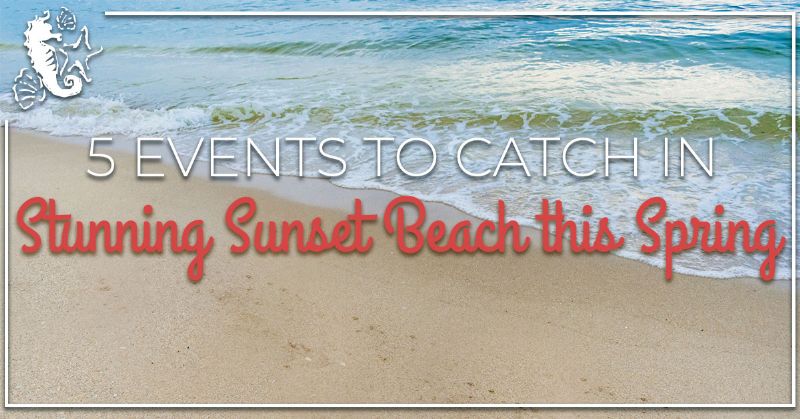 Sunset Beach is the most exciting, brilliant place to be this spring! There are fun, fabulous activities that fill the weekend. Yet quiet and peace reign, especially in our Sunset Beach rentals where you get to indulge in your own space and almost your own private beach!
After all, spring is right before the busy season of summer! Many people are still too busy with school and work to take time for themselves and take a vacation - but YOU are much more advanced and know that you need to take care of yourself and your family with a little time off. And you are proactive enough to take advantage of the quiet, before-summer season!
If the thought of space and peace and rejuvenation and the beach aren't enough to bring you right away to Sunset Beach, let us tempt you a little more with the top 5 amazing events that will be happening in stunning Sunset Beach this spring!
1). Spring Art Show
This February 26th - March 17th there will be a fabulous art show at the Franklin Square Gallery in Southport. Here you will get to see the most beautiful and best of the local talent! It is a treat for those who live here and frequent the art show every year, and for all the visitors to our stunning local. If you are interested in viewing the art, or entering your own pieces, check out there website here. (IMG Source: Franklin Square Gallery)
2). North Carolina Azalea Festival
Azaleas, a North Carolina favorite, are a reason to celebrate! Most importantly because they herald spring! That beautiful, gorgeous, season of the year when the warmth and the sunshine finally come back to refresh our skin and our hearts. In Wilmington this year you can celebrate spring - Southern Style! - at their Annual Azalea Festival! It runs from April 11th-25th, and is full of good food, beautiful blooms, and amazing live entertainment! This is definitely something you won't want to miss.
3). Strawberry and Wine Festival
Dancing. Live music. Delicious food and drink. And, of course, strawberries! The fun and delicious Strawberry and Wine Festival, held in the Sunset Beach town park, celebrates the return of spring's signature fruit. You will find the delicious, plump, ripe morsels served up fresh, dipped in chocolate, topping short cake…and more! This delicious and fun festival takes place this year on Sunday, April 29th in the town park.
4). Easter at the Old Bridge
Are you longing to indulge you kids in some good old fashioned Easter fun? Then check out the Easter Egg Hunt that the Old Bridge Preservation Society is hosting this year. The Easter Bunny himself will even make an appearance! If you are in Sunset Beach on April 15th, (the hunt begins at 1:00PM) you will definitely want to indulge your kids in these fun and games!
5). Wine and Food Festival
Wine. Food. What combination could be better?! The Wilmington Wine and Food Festival is the place to be if you even have a cursory enjoyment in comestibles and delicious drinks! This delightful festival brings together the top local chefs and their skills with some of the best wine and spirits to give you a culinary experience beyond compare. You will get to taste samples from some of the top area restaurants, food trucks, and caterers! Not only will you be able to taste all these delicious wares, you get to talk to the industry experts who are more than happy to share their passion with you! This festival, which runs from May 17th-20th this year, is and event which you absolutely must indulge in!
We can't wait to see you gracing the shores of Sunset Beach and indulging in all of the fabulous activities that we have on offer for you! Don't let spring pass you by! Take advantage of it here, right now! Savor every moment of life that you are blessed with.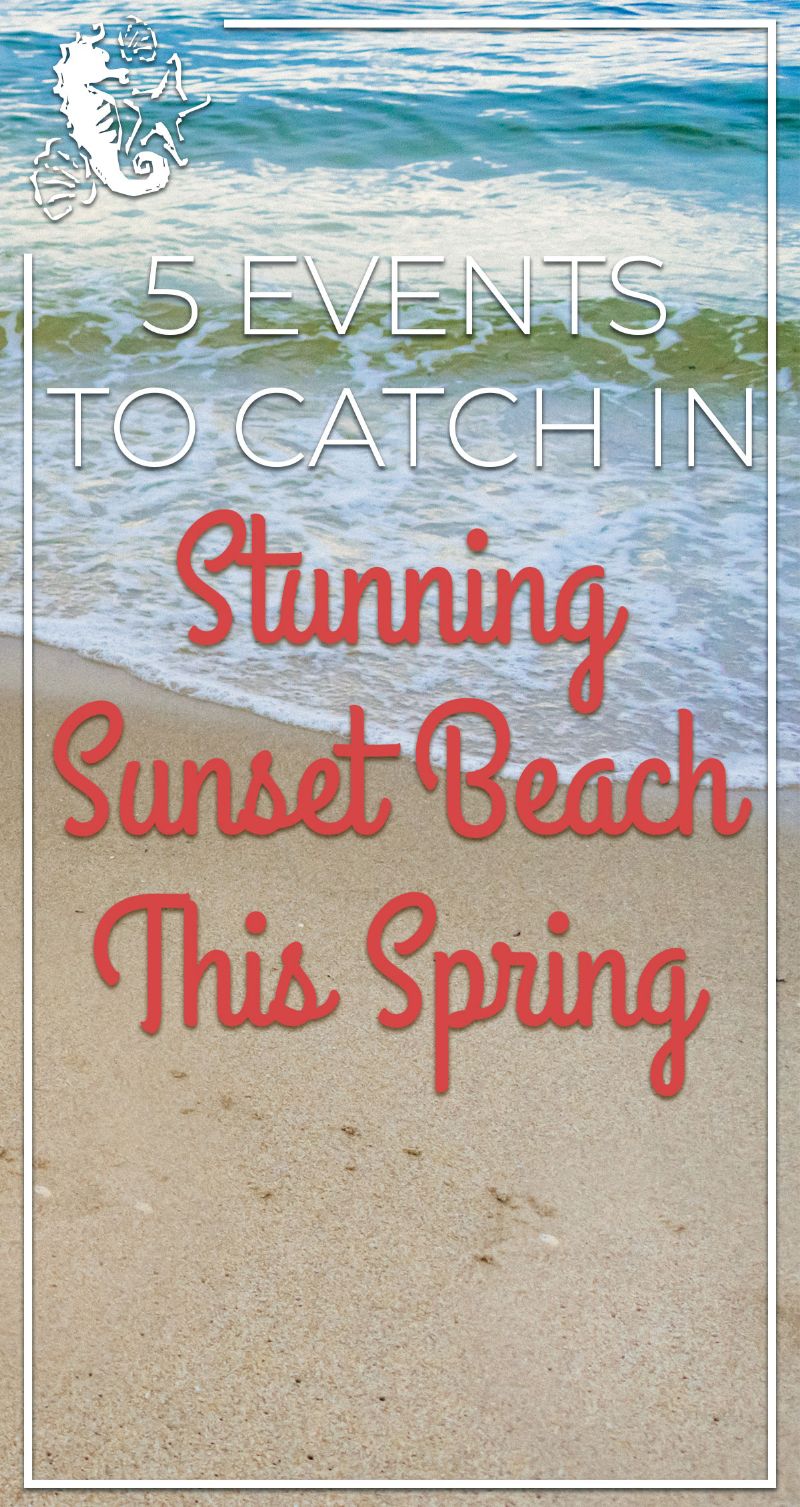 Comment on this post!