---
5 Brilliant Local Artists in Sunset Beach, NC You Will Love
Posted On Monday, December 5, 2022
---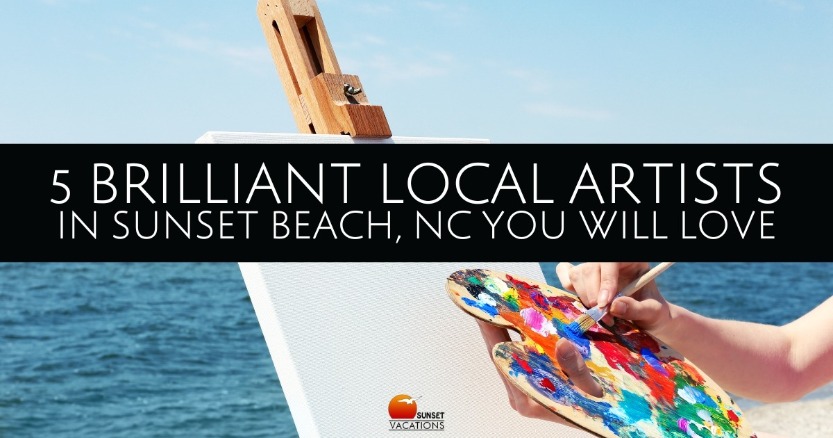 Find 5 Local Artists Around Sunset Beach, NC
It is an excellent time of year to check out some local artists around Sunset Beach. With Christmas soon upon us, you may want to find unique gifts to give your friends and family.
Or, if you and your family ended up reserving a holiday beach vacation rental, it might be a fun activity to spend the day seeing work by local artists in the area! Check these brilliant artists out and see who your favorite is.
If you love photography, you will love Calabash John's incredible photographs. John Bracey is from Calabash, NC, and a preacher at Andrews Chapel Methodist Church. He takes beautiful pictures around Calabash and Sunset Beach that you will love.
On his Instagram and Facebook pages, you will find stunning images. He has shot gorgeous sunsets and sunrises, the pier, boats, beautiful beach shots in dramatic lighting, and much more. You must see for yourself because his images have a unique feel to them you must witness for yourself. Be sure to visit his social media sites and give him a like and a share!
Made By Meg Genuine Sea Glass Jewelry
Jewelry artist Meg handmakes genuine sea glass jewelry that she sells locally in Ocean Isle Beach. She grew up in Connecticut and eventually found her way to Myrtle Beach, SC. Her love for finding sea glass takes her to various vacation destinations to find it.
She sells PRISM sea glass jewelry. It is created by adding a splash of color behind genuine white sea glass. This process makes the colorful sea glass designs seen in her jewelry pieces. While this jewelry isn't naturally colorful from nature, it still gives a gorgeous effect that is beautiful to wear.

If you want to see her creations or purchase jewelry, visit Islands Art & Books online or on location.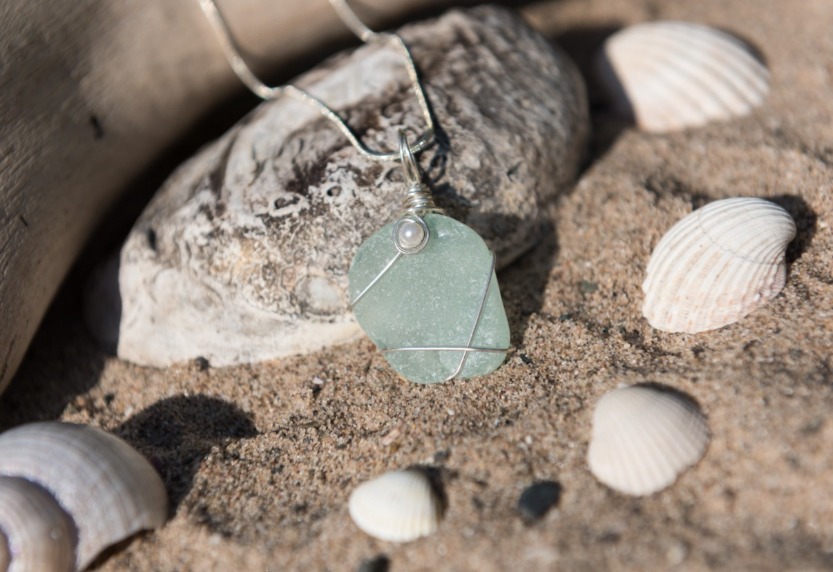 If you haven't seen the Maze Man's 'mazin' mazes, you want to check him out. His real name is Hunter Gibbes. He has spent the last 17 years delighting people with his sand art. He has a love for making mazes on the beaches of Sunset Beach!
These mazes are gigantic human-size puzzles where, once he finishes, you can try it out for yourself and see if you can make it through without cheating! And he's watching you! But only because he loves watching people trying to go through the maze. If you want to read more about his story, you can find a great article on him at Far and Wide.
Check out his Facebook page to see his super cool sand creations and give him a like and a share.
Wendy Wowk has been making jewelry since she was a small child. Her love for it led her to get her BA in metalsmithing and eventually open her gallery in 2010. She loves making gorgeous designs with sea glass, silver and gold, and freshwater pearls.
She specializes in intricate wire wrapping designs, delicately wrapping silver and gold metals around pearls and sea glass. You can find necklaces, earrings, and bracelets in different designs and styles.
If you want to see her work or purchase her jewelry, check out her website for more information.
This eclectic gallery makes home décor unique from most other typical coastal design but still work to keep that coastal feel everybody loves. They pride themselves in making their artwork set apart from everybody else.
They sell interesting and unique pieces you can add to your home that you will not find anywhere else. You can find pieces like custom wine glasses, decorative window frames to hang on your wall, metal wall art pieces, paintings, vases, pottery, and so much more. You can even ask them to make a custom piece, especially for you!
If you want to learn how to do similar art, you can sign up for their art classes and learn to make gorgeous coastal art. See their class schedule, location, and more information on their website.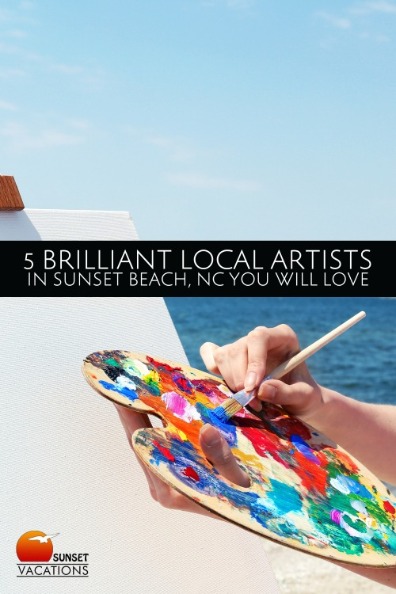 Check out these local coffee shops next!
Always know exactly where to get coffee or a bite to eat while exploring Sunset Beach!
Comment on this post!