---
11 Cost-Reducing Ideas to Have a Fun Vacation on Sunset Beach
Posted On Monday, January 9, 2023
---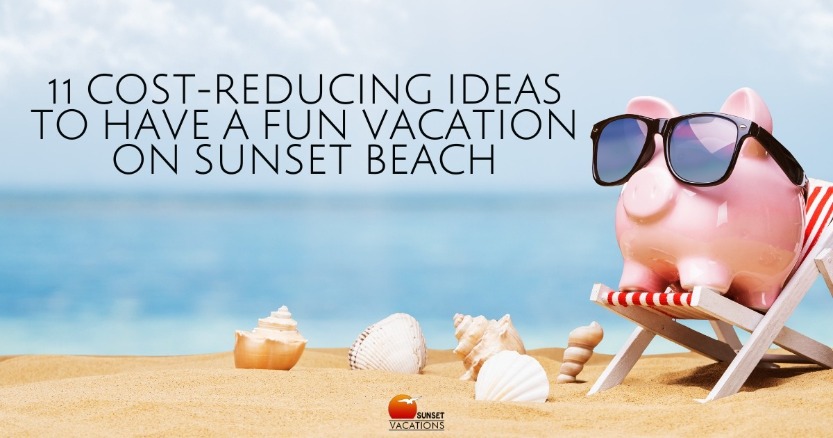 The 11 Best Budget Tips for a Beach Vacation
Sunset Beach, NC is a beautiful and budget-friendly destination for a beach vacation. Located on the coast of North Carolina, Sunset Beach offers a wide range of activities and amenities for travelers of all ages and interests. From swimming, surfing, and sunbathing to fishing, golfing, and exploring the local shops and restaurants, there are many affordable things to do on Sunset Beach, NC.
Here are some tips for planning a budget-friendly beach vacation on Sunset Beach, NC. And if you are looking for an affordable beach vacation rental, be sure to also visit our rental specials for reduced prices!
1. Choose the Right Time to Visit
Sunset Beach is busiest during the peak summer season, so consider visiting during the shoulder season (spring or fall) to save on accommodation costs. Additionally, consider visiting during the week rather than on the weekend, as prices tend to be lower on weekdays.
2. Rent A Vacation Home or Condo
Instead of staying in a hotel, consider renting a vacation home or condo on Sunset Beach. Not only will this save you money on accommodation costs, but it will also provide you with more space and privacy. Plus, many vacation rentals come equipped with a kitchen, which can save you money on meals.
3. Pack Your Meals
Eating out can be expensive, especially on a beach vacation. If you want to save money, consider packing your meals and snacks. This can include sandwiches, fruit, and other non-perishable items that are easy to transport. If you do decide to eat out, consider dining at local, family-owned restaurants rather than chain establishments.
4. Take Advantage of Free Activities
Sunset Beach offers a wide range of free activities for visitors, including swimming, sunbathing, and fishing. Consider bringing your own equipment, such as beach chairs, umbrellas, and fishing gear, to save money. You can also take a walk along the beach or visit one of the many public parks in the area.
5. Use Coupons and Discounts
Look for coupons and discounts on local attractions, restaurants, and shops to save money on your beach vacation. Many businesses offer discounts to travelers, so be sure to ask about any special offers when making reservations or purchasing tickets.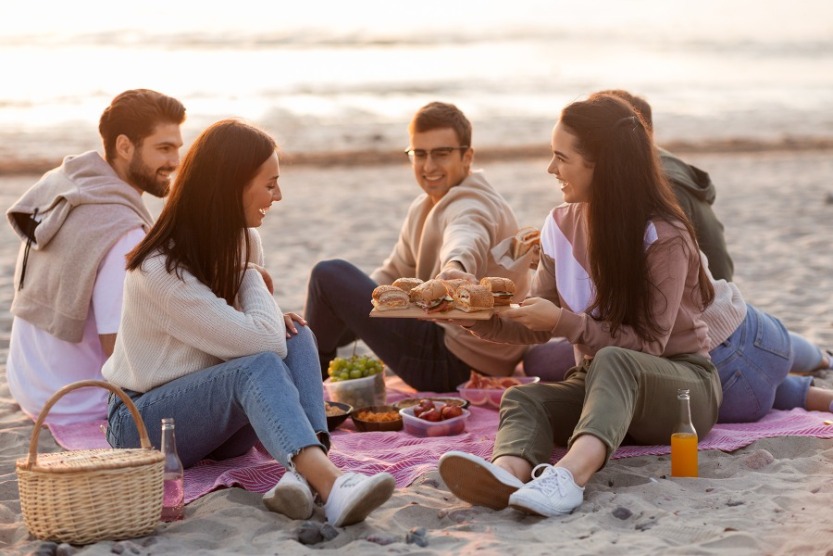 6. Rent Equipment
Instead of buying new equipment for your beach vacation, consider renting gear such as surfboards, kayaks, and beach chairs. This can save you money and allow you to try out new activities without committing to a purchase.
7. Share A Vacation Rental
Another budget-friendly option is to share a vacation rental with friends or family. This can significantly reduce the cost of accommodation, as you will be splitting the cost of the rental with others.
Sharing a vacation rental can also be a great way to spend quality time with loved ones and create lasting memories together. Just be sure to communicate with your group about expectations and responsibilities before booking a shared vacation rental.
8. Rent Bikes Instead of a Car
If you don't need a car for your beach vacation on Sunset Beach, NC, consider renting bikes instead. Not only is this a budget-friendly option, but it is also environmentally friendly and a great way to stay active and Take in Sunset Beach on Wheels.
Many local businesses offer bike rentals at affordable rates, and Sunset Beach has a network of bike trails and paths that are perfect for exploring the area. Just be sure to bring helmets and follow local traffic laws to ensure your safety while biking on Sunset Beach.
9. Look for Deals on Activities
Many local attractions and activities offer discounts or promotions throughout the year. Keep an eye out for deals on activities such as golfing, surfing lessons, and boat rentals to save money on your beach vacation.
10. Find Low-Cost Activities
Research other ideas of things you can do to save money and try to limit how many activities you pay for throughout your vacation. Pick mostly free and low-cost, and then if you can, plan for one major attraction you and your family vote on doing together.
11. Use Reward Points or Miles
If you have accumulated reward points or miles through a credit card or loyalty program, consider using them to pay for your beach vacation on Sunset Beach, NC. Many credit cards and loyalty programs allow you to redeem points or miles for travel expenses such as flights, accommodation, and activities.
This can be a budget-friendly way to enjoy a beach vacation on Sunset Beach without spending additional money. Just be sure to check the terms and conditions of your rewards program to ensure that you can use your points or miles for travel expenses.
Overall, Sunset Beach, NC is an affordable destination for a beach vacation. By following these tips and being mindful of your spending, you can enjoy all that Sunset Beach offers without breaking the bank.
Ready to plan your budget-friendly beach vacation on Sunset Beach, NC? Browse our vacation rentals now and discover a range of amenities that will keep your vacation affordable, including fully equipped kitchens, multiple bedrooms, and access to pools and other amenities. Start planning your affordable beach vacation today!
Want more ideas to make your vacation more affordable?
Check out How to Budget for a Beach Vacation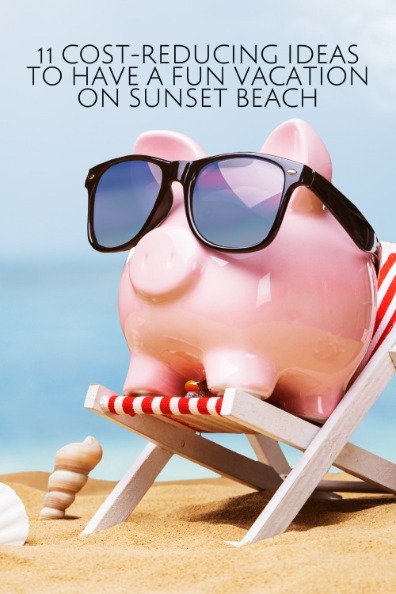 Comment on this post!